Chemin de Fer de la Baie de Somme
Fêtes de la Vapeur 2003 & 2006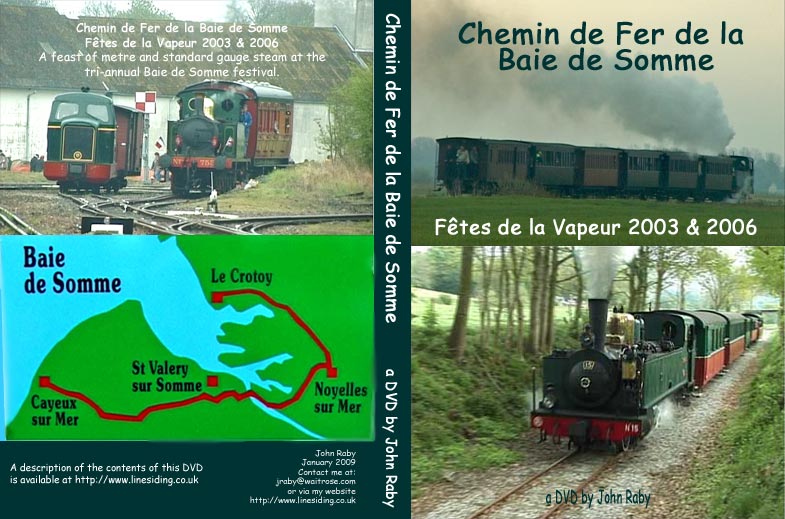 A DVD of these two events is now available for £15 + postage.
If you would like a copy, click here to send me an email order enquiry.
Below you will find some digital stills from the DVD. This DVD is being released prior to the 2009 Fête de la Vapeur due to take place 25-26 April 2009 and I hope it will encourage others to attend what will surely be another very enjoyable event. Located on the French coast close to Calais, it is easy for Brits to reach.
You can read the full story of this railway in the Oakwood Press title Railways of the Baie de Somme - a landscape with trains (or the French-language version Les Chemins de Fer de la Baie de Somme).
Two video clips from the 2003 event. Click on the pictures. They can be viewed via YouTube.
The first pictures are from the 2003 event. Photos from the 2006 event have now been added at the bottom.
Contact me if you are interested in a pre-publication offer on this DVD.

Fête de la Vapeur 2003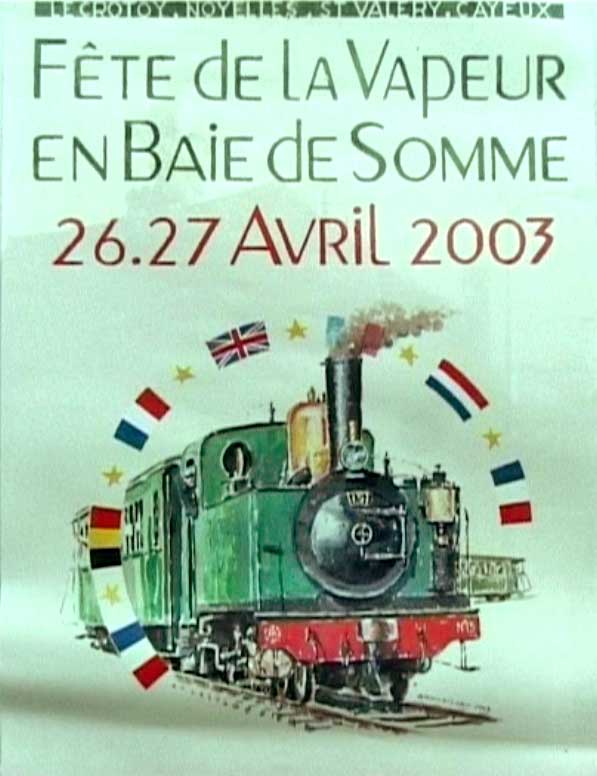 The railway always prepares an attractive poster for the CFBS Fête de la Vapeur.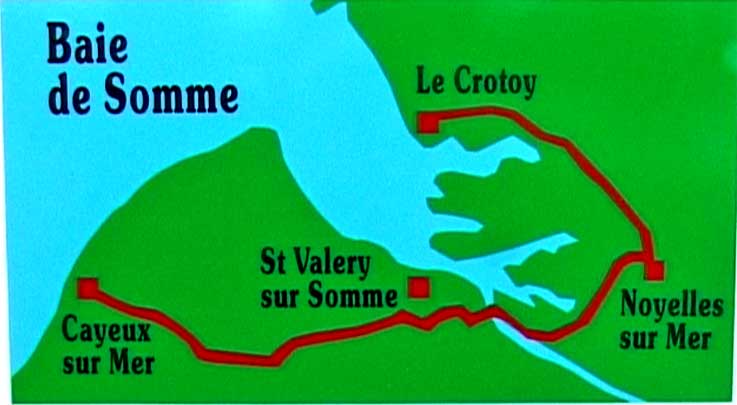 The railway runs in two directions from the mainline station at Noyelle. The line to Le Crotoy is metre gauge while the line to St Valery is dual standard and metre gauge with the little used St Valery - Cayeux section metre gauge only. The use of steam on this section is one of the attractions of the festival.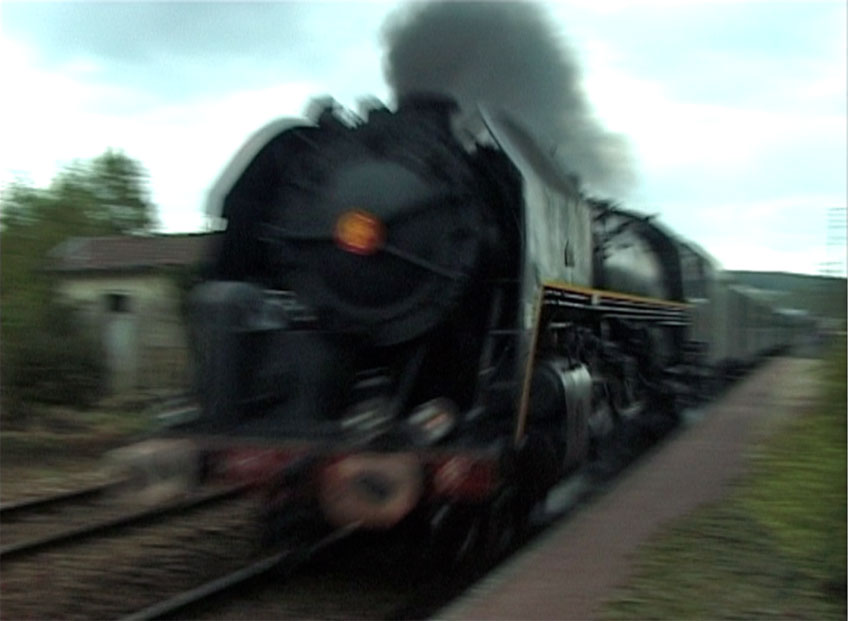 Another attraction is the arrival of one or more standard gauge steam specials on both days. This impressionistic picture is of Baldwin-built class 141R approaching Noyelle.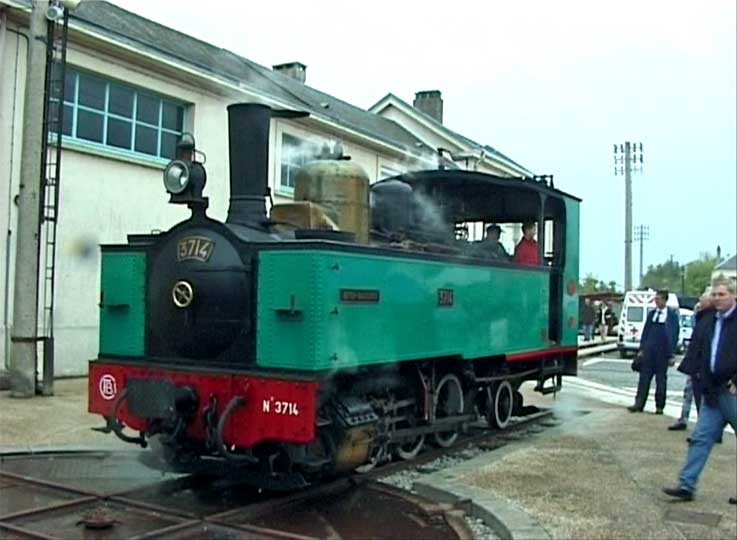 0-6-2T Buffaud-Robatel n°3714 is one of the locos permanently based on the line.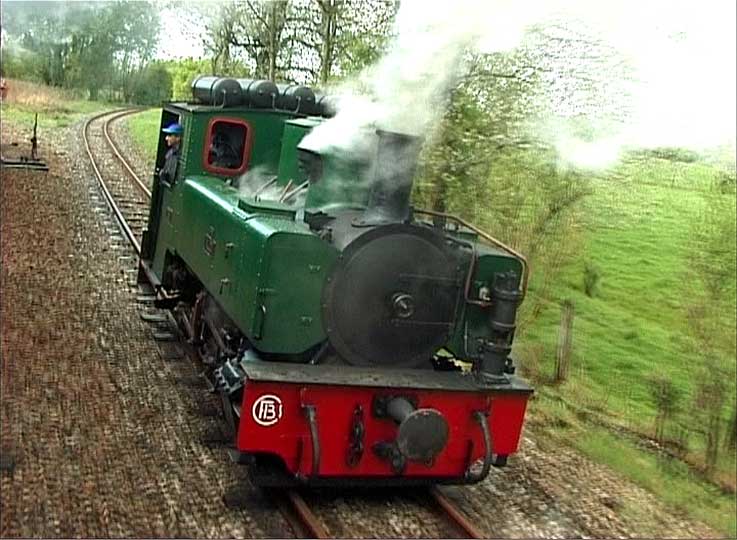 0-4-0T Corpet-Louvet n°15 is another local loco.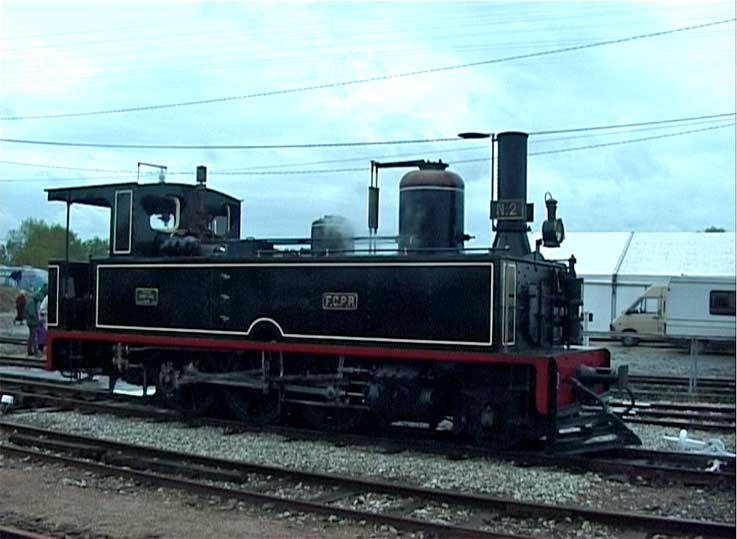 As is 2-6-0T Cail n°2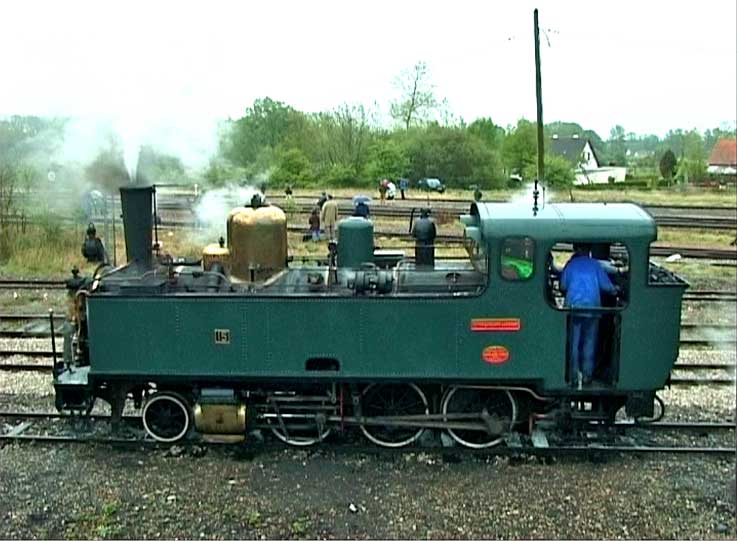 And 2-6-0T Haine Saint Pierre n°15
Visiting was 0-6-0T Corpet-Louvet n°36 owned by Musée des transports de la vallée du Sausseron (MTVS). This loco worked on the Chemins de fer des côtes du Nord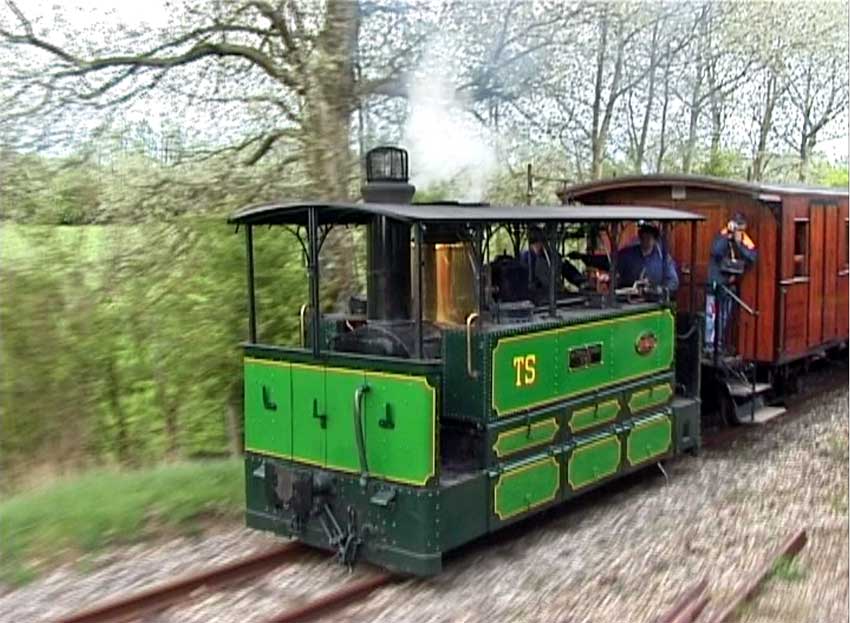 And this superb Blanc Misseron 0-6-0Tr owned by Musée des transports de la vallée du Sausseron (MTVS) and formerly from Tramways de la Sarthe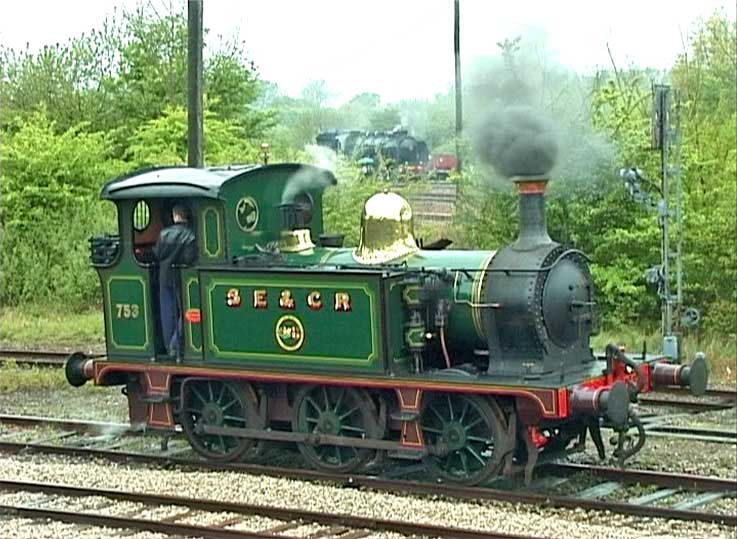 There were 3 visiting standard gauge locos including SE&CR P class 753 from the Kent & East Sussex Railway.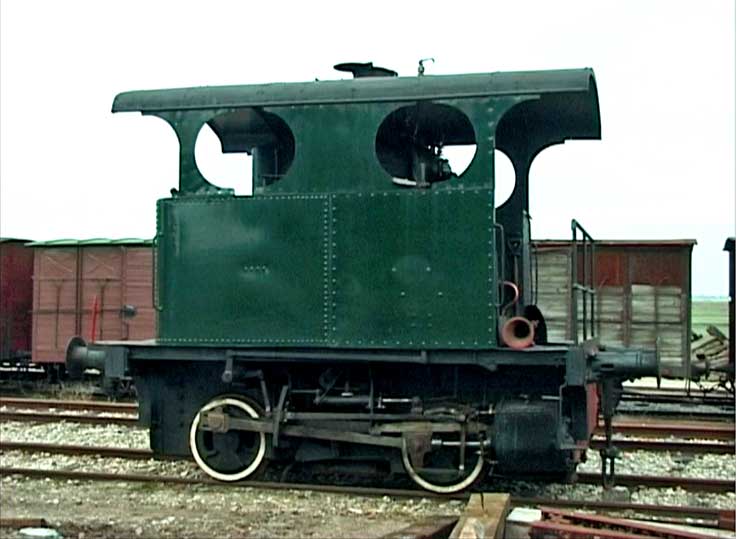 This Cockerill 0-6-0Tr seen here shortly after arrival without its plates is similar to several in the UK including one at the Statfold Barn Railway. They were formally used as industrial shunters.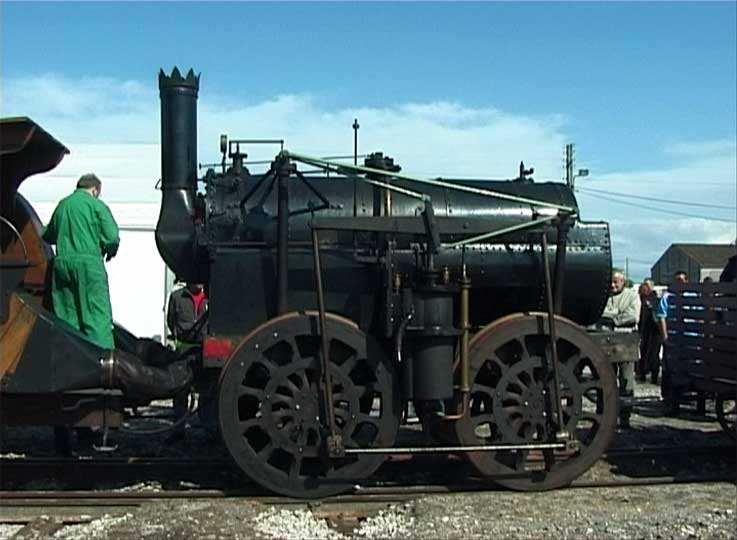 This loco 'Marc Seguin' is a reproduction of an early French loco. Designed prior to the use of exhaust steam for drawing the fire, it has a fan in the tender to provide the draught.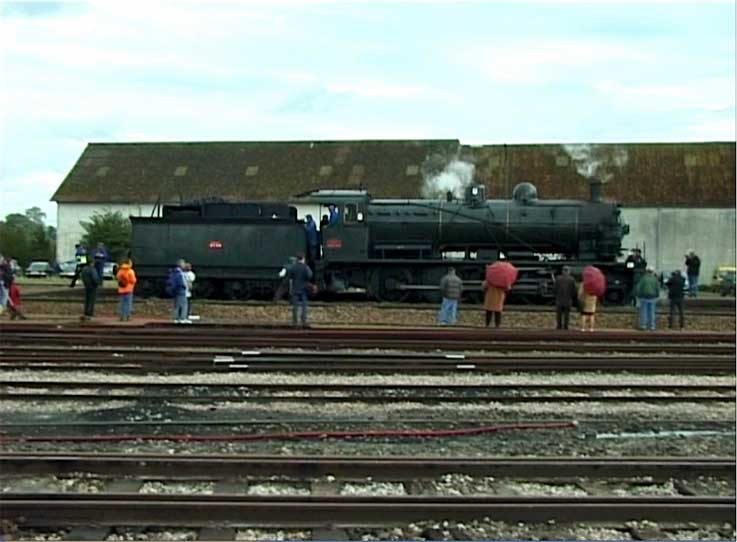 140C loco - possibly built in Scotland by North British (see this site). More details required.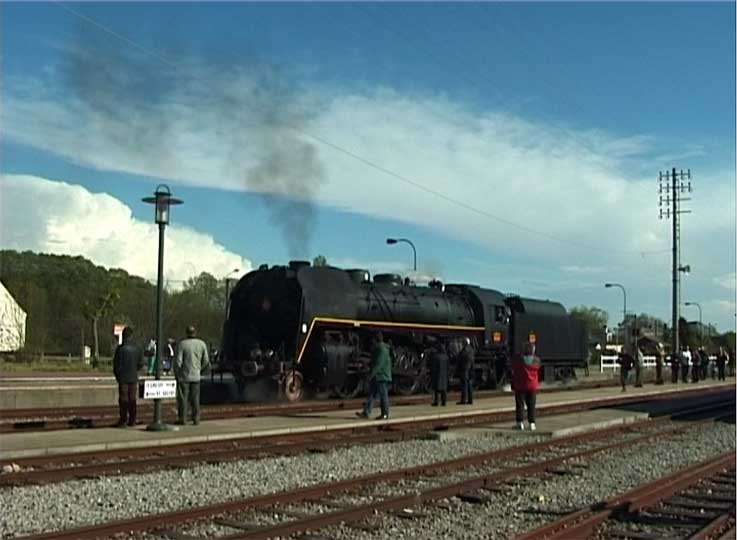 231K8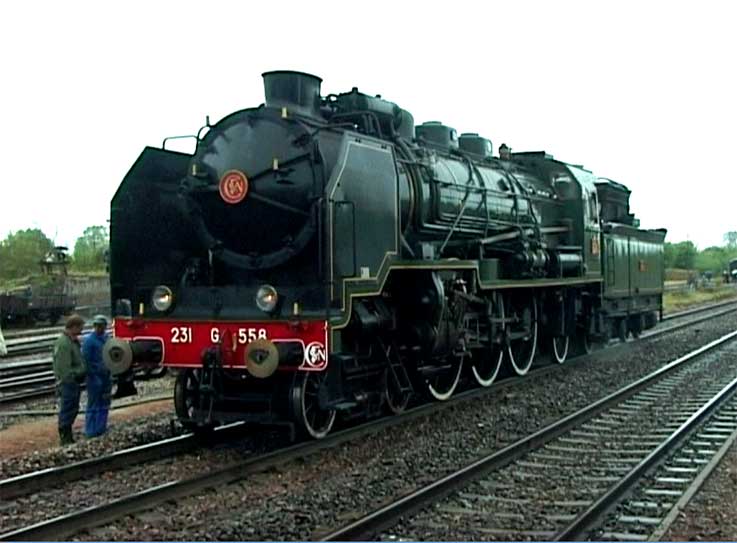 Collection of plates which should be fairly self-explanatory. The CF Somme Economique plate is displayed on several of the wooden carriages.
My thanks to Eric Fresné for corrections and additions. However, any mistakes are mine.
Photos from Fête de la Vapeur 2006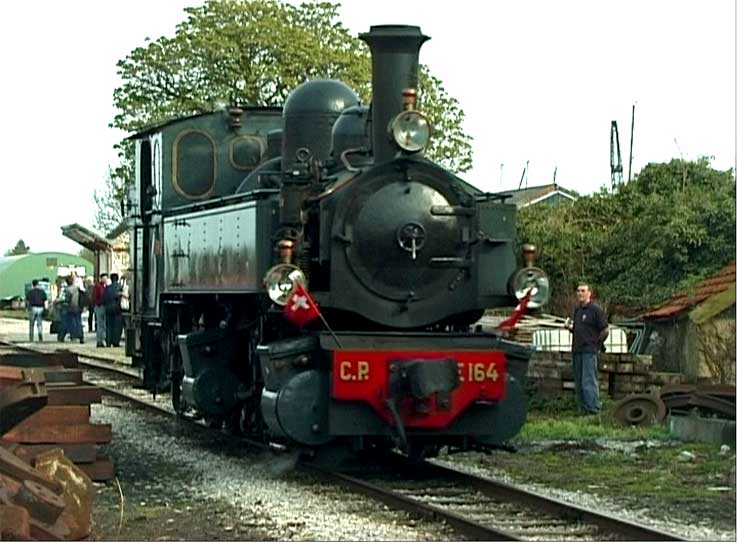 Impressive visiting loco was ex-Portuguese mallet E164 normally working on the CF du Jura.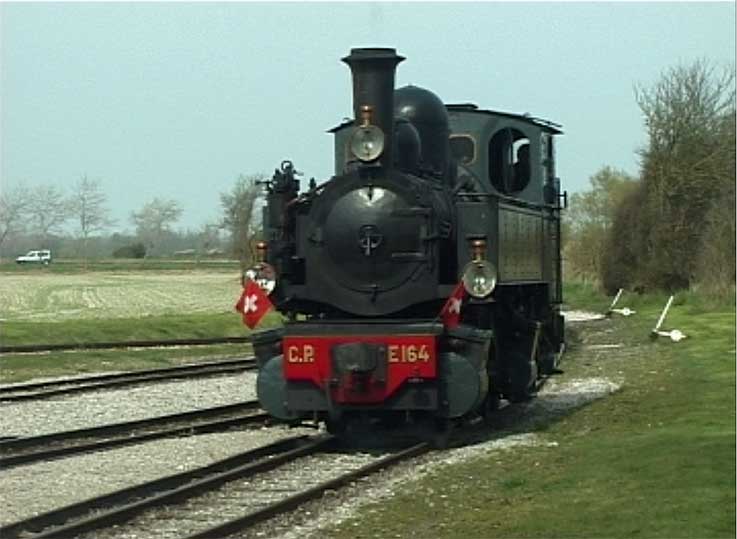 We caught the loco on a test run on the Friday at Le Crotoy.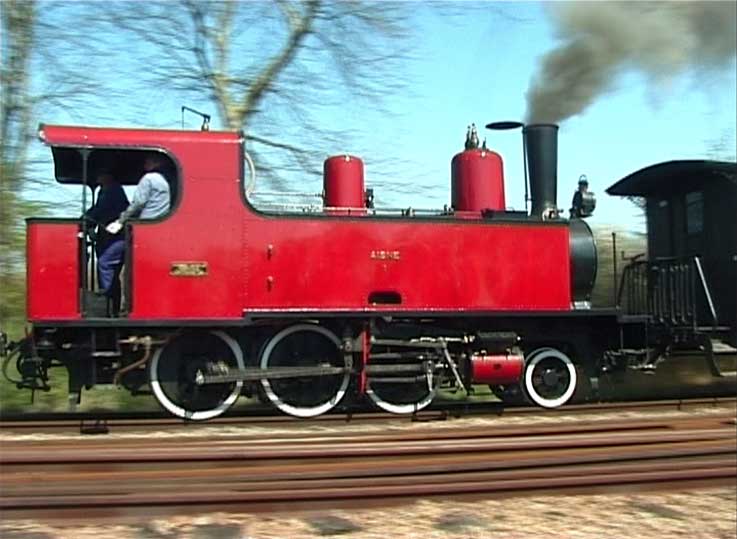 CFBS newly restored 1 Aisne Corpet-Louvet 2-6-0T 1097/1906, ex Régie Département des Transports de l'Aisne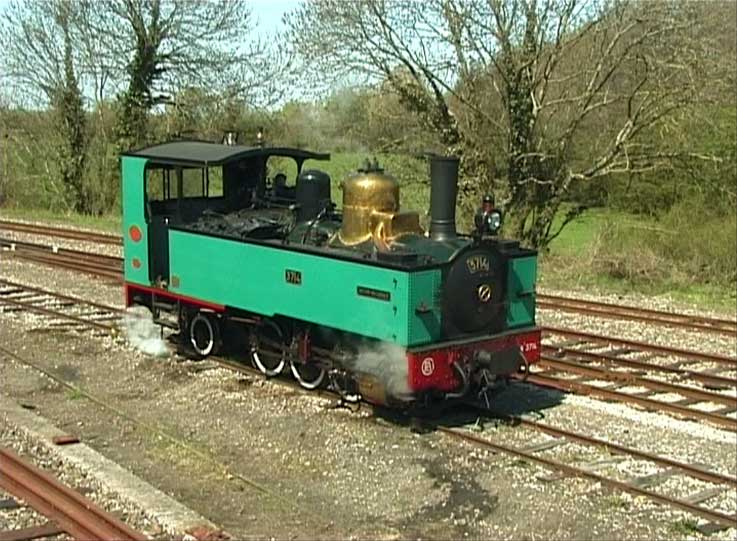 CFBS 3714 Beton-Bazoches Buffaud et Robatel 0-6-2T built 1909. ex SE (Résau de Seine & Marne) and FACS.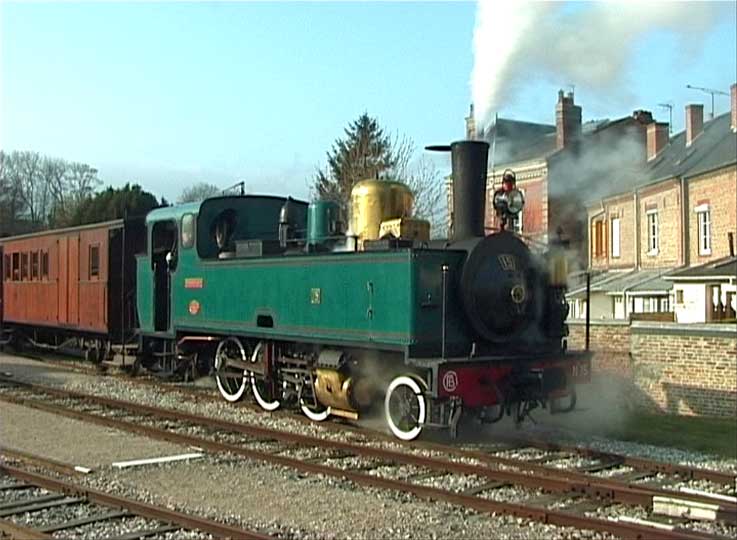 CFBS 15 Noyon-Guiscard-Lassigny Haine St. Pierre 2-6-0T 1316/1920, ex Compagnie Générale des Voies Ferrées d'Intérêt Local (VFIL) Oise.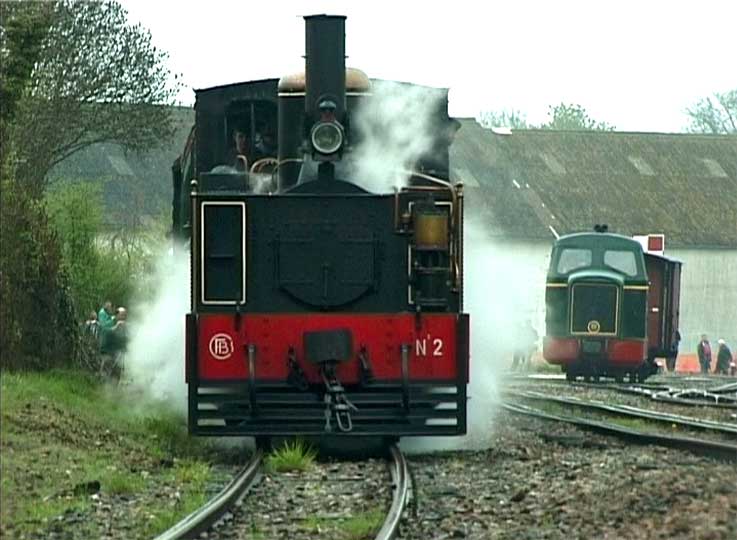 CFBS 2 Cail 2-6-0T built 1889, ex Panama Canal, Ferrocarriles de Puerto Rico, Henry Ford Museum and Travers City, Michigan.
(Details of CFBS locos above from Wikipedia.)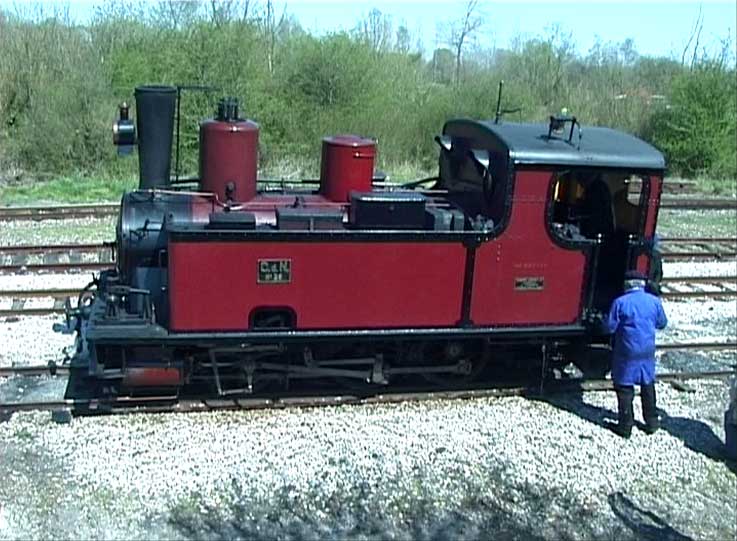 Return visitor 0-6-0T Corpet-Louvet n°36 owned by Musée des transports de la vallée du Sausseron (MTVS)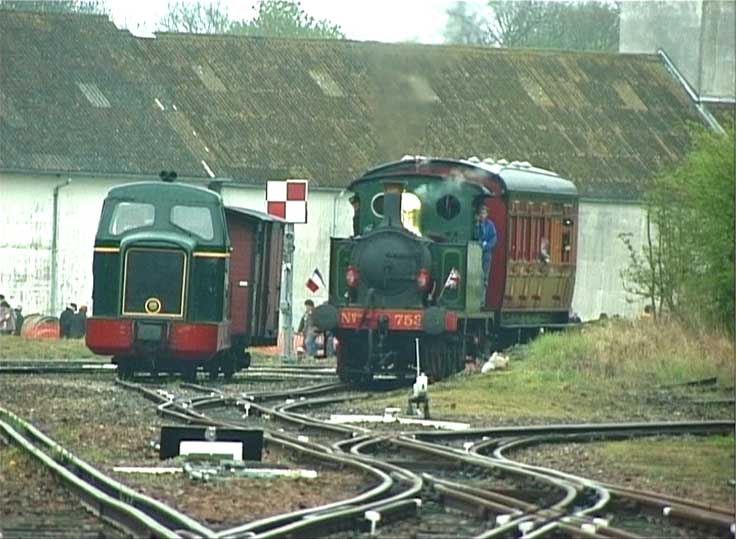 Another returnee was SE&CR P class 753 from the Kent & East Sussex Railway but this time with a passenger coach and able to give rides between Noyelles and St Valery Canal.
231G558 also returned on a special train but overall mainline specials were much reduced in 2006.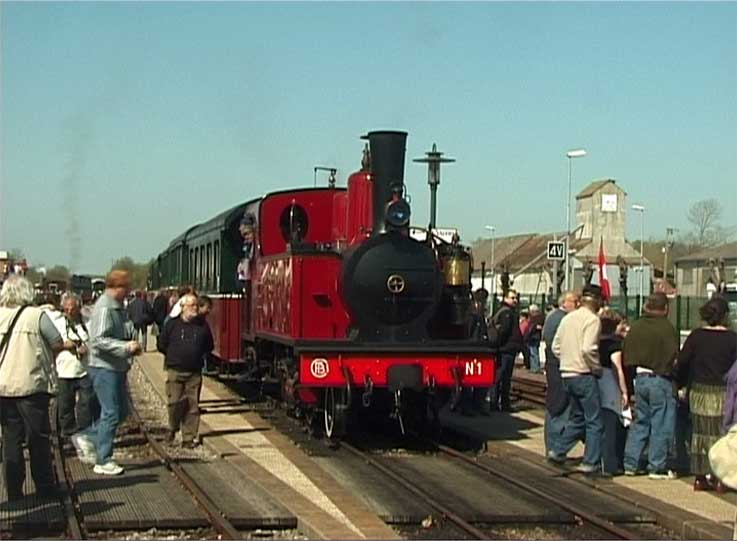 Giving some idea of the fine weather (in the main) and the crowds, here is new loco No. 1 at Noyelle.
Buy the DVD of these events for £15 plus postage. Email me to order.

Return to my home page