China Steam Tours 2012
Updated 27 March 2011
China Steam Tour 5: Shibanxi and other narrow gauge lines in Sichuan and Chongqing
You will find details here of a ready-to-run tour that I can organise at dates to suit you with local guide Zebedee. The itinerary was tested in March 2012.
Background
I organise and guide trips within China (local arrangements only) along with expert local guides for small groups of individuals who are interested in seeing industrial railways which still operate real steam daily. China is almost the last place left in the world where it is possible to see this but I also participate in (but do not organise) trips to Java to see the remaining narrow gauge sugar cane steam there. I operate these China tours because I enjoy seeing real steam myself, because I like to share this with others and to help support the local guides who are now my friends. Should you wish to contact participants on the 2011 or 2012 tours to get their unbiased opinion about the kind of tours I organise or find out how good the local guides are, please contact me and I will put you in touch with one or more of them.
This tour can be arranged for you with local guide Zebedee for groups of one or more. I don't promise to be on the trip with you (unless you have a group large enough to need an extra guide) but I have 'road tested' the itinerary and I know that it's good. I can liaise between you and Zebedee prior to the trip to get a version of the itinerary that suits you.
This Tour will operate with dates to suit you
The tour offered (as described below) comprises:
8 full days at Shibanxi - depot and workshop visit - accommodation close to the line - train riding and linesiding - flexible program to suit all - guided by experienced local guide Zebedee - real narrow gauge steam passenger, freight and tourist trains - single rooms (no supplement) - 3 meals a day including drinks with meals (free beer!) - land arrangements only - optional pre- tour
This tour is based on a successful March 2012 tour. You can read my blog of that trip here.
Please contact me if you would like me to arrange this trip for you. If you have a friend or two to join you, all the better as that will reduce your tour costs.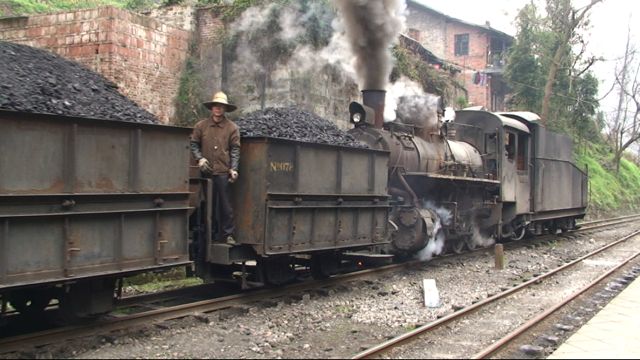 Background information:
South of Chengdu are two narrow gauge coal lines both with a passenger service, one a mixture of electric (on the lower section) and steam on the un-electrified upper section and one 100% electric. If you like real industrial narrow gauge railways, both are classics that ooze character and are great survivors in 2010-2011.
A road has been built to Bagou on the Jiayang line (where until late 2011, the only access was by the train, on foot or by motorcycle along the tracks). So far, the new road has has minor impact but the developing local tourist trade can have a temporary major impact at weekend during the spring flower season and possibly at other times.
Spring (specifically March) is considered the best season to visit for the yellow oil-seed rape plants (also known as canola or mustard greens) in the fields that adjoin the tracks as well as the chance of reasonable weather (although it is often misty or overcast in this area). However, this is the peak season for Chinese tourists so visiting at other times will be quieter and offer a better chance of seeing steam-hauled coal trains rather than tourist trains.
If you are interested in the real, industrial narrow gauge you will love these railways. However, if you need 100% steam or need your trains to be chartered and presented to you as a pre-arranged dish, this tour may not be for you. The idea is to get you to remote locations to watch, wait, walk the tracks, ride the trains and just enjoy real narrow gauge railways in action (and sometimes, inaction). We do not intent to charter or arrange anything - it will all be real. To enjoy this you will also need to have an interest in China, the Chinese people, their way of life, the scenery and (not least) the local food. The nearest western fast food outlet is probably in Leshan (but we will not be going there). You will also need to be reasonably fit as a certain amount of walking is required to get the best shots.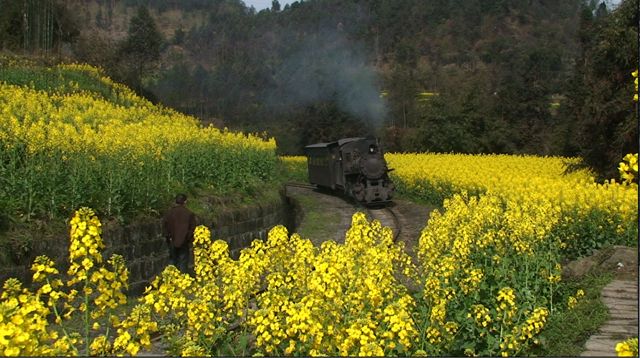 Information about the March 2012 trip:
This tour is designed to give an extended stay (a full 8 days) along the Shibanxi Railway (also known as the Jiayang Coal Railway) in south of Chengdu in Sichuan Province, Western China. Most people will have heard of if not already visited this line which is the last Chinese narrow gauge steam line open to foreigners. The line is well worth an extended visit as there is lots of variety, local colour and the line can be walked in stages over this time period to obtain photographs or video all along the line.
The Shibanxi line is almost 20 km long so there are lots of potential locations including Huangcunjin terminus, coal loading point and coal mine, Bagou station, tunnels near Bagou, Jiaoba (disused coal mine), Xianrenjiao (summit station), Caiziba halt and curve, Eagle's Beak Tunnel and Mifeng reversal, the back end of Sanjin mine (slag tipping), Sanjin (end of electric railway) and Shibanxi station, yard and depot. (The yard and depot require permission to visit which we expect to obtain.) There are also isolated small coal mines that can be hiked to. Zebedee will allocate time to all of the most interesting sections of the line during your stay here.
Five nights are planned in Bagou which is a delightful town set in a mountain valley currently accessible by railway, motorcycle or on foot (and now a twice-daily bus service to Qianwei). This is 'old China' without a doubt. The road is now complete and, over time, the current charm of Bagou will probably be lost due to tourism developments and the impact of road transport. The time to go is now. This tour will also pay a visit to the electric narrow gauge Mojiang Railway subject to the railway management's continued tolerance of railway enthusiasts.
Prior to the tour, a Pre Tour visit to 2 non-steam Sichuan narrow gauge lines is on offer as well as a quick visit to see 2 standard-gauge SY locos north of Chengdu.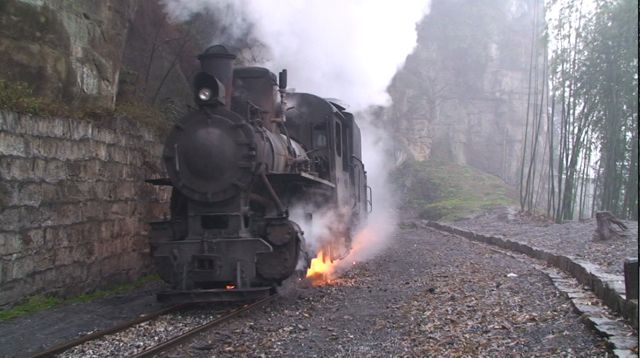 Provisional Itinerary
Day 1-5 Pre Tour (optional)
Day 1 Meet up Chengdu airport - drive to Mianzhu (2-3 hours) - overnight Mianzhu
If anyone needs a Chengdu airport hotel before or after the trip, Zebedee can arrange a basic hotel - single room, ensuite bathroom, air conditioning - for Yuan around 150 per night. Please let me know if you need this.
Day 2 Photograph the SY locos at Mainzhu, drive to Hanwan, photograph the locos and explore the branch to China Rail, drive to near Chongqing airport (4 hours) - overnight near Chongqing airport
Day 3 Photo Jianghe line (600mm ng diesel), leave there by 16.00 to stay at Yongchuan city, (4 hrs)
Day 4 Morning bus to Honglu town (2 hrs), photo the line (762mm ng electric), second night in Yongchuan hotel
Day 5 Bus transfer to Sanjin on the Shibanxi Railway, photography near Sanjin of the steam and electric trains
or
Day 5 (Start of tour without pre-tour option) Meet up Chengdu airport - drive to Sanjin (2-3 hours) - overnight Sanjin
If anyone needs a Chengdu airport hotel before or after the trip, Zebedee can arrange a basic hotel - single room, ensuite bathroom, air conditioning - for Yuan around 150 per night. Please let me know if you need this.
Day 6 - 15 Main Tour
Day 6 Wed Steam train ride (1st return train of the day) to Shibanxi, visit depot and workshop (subject to permission), walk back to Sanjin, steam train ride (3rd train of the day) to Bagou, check into hotel, walking tour of Bagou, overnight Bagou
Day 7 Photography along the line Huangcunjin – Mifeng, overnight Bagou +
Day 8 Photography along the line Huangcunjin – Mifeng, overnight Bagou
Day 9 Photography along the line Huangcunjin – Mifeng, overnight Bagou
Day 10 Photography along the line Huangcunjin – Mifeng, overnight Bagou
Day 11 Photography along the line Huangcunjin – Mifeng, overnight Bagou (option to stay at Mifeng instead)
Day 12 Transfer to Sanjin, photography above or below Sanjin, overnight Sanjin
Day 13 Final day for lineside photography or train riding, transfer to Shawan (for Mojinag), overnight Shawan
Day 14 Mojiang narrow gauge line (762mm electric), overnight Shawan
Day 15 Bus transfer to Chengdu Airport, end of Main Tour

+ Daily activity once in Bagou is very flexible. A program for the day will be agreed the previous evening over dinner. This will involve walking or riding to a different place each day and then returning by train or walking back. Participants can stick together or do their own thing.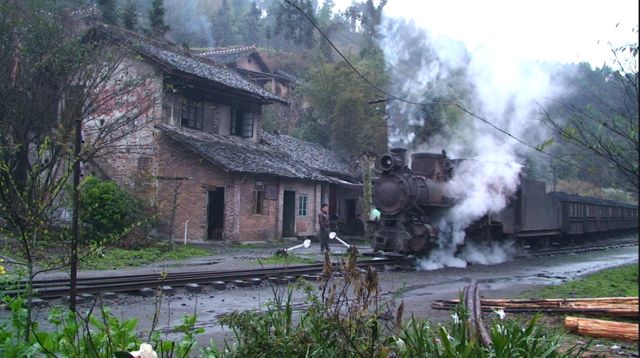 Price of Pre Tour (4 nights) = (Ask me for a price)
Price of Main Tour (10 nights) = (Ask me for a price)
Included:
-the services of a local guide
-permissions (as required)
-all bus transfers
-all train travel on the Jiayang Coal Railway*
-single rooms in hotels (or refund if not available)
-3 meals a day (breakfast or lunch may be take away/packed meals if necessary to increase time for photography)*
-bottled water*
-soft drinks/beer with meals
* if not with the group when these expenses are incurred, they can be reclaimed with a receipt
Not included:
-tips for bus driver
-snacks and shop purchases not included above
-alcohol other than beer
-air ticket
-China visa
-any arrangements before the start of the tour or after the end of the tour
-own arrangements should you join the tour late or leave it early

Prices are for ground arrangements only Chengdu Airport – Chengdu Airport for the dates shown and include single rooms where available. In the event that not enough single rooms are available, an on-the-spot cash refund in Yuan will be made to anyone who has to share equal to half the cost of the twin room used. For example, if a twin room costs Yuan 200, each of the sharers will received a Yuan 100 refund.
Your place on this tour can be confirmed with a £200 fully-refundable deposit. The balance of the tour cost will be paid in Yuan either in China at the beginning of the tour or (should you prefer) by bank transfer to Zebedee (your Chinese tour guide) prior to the tour start.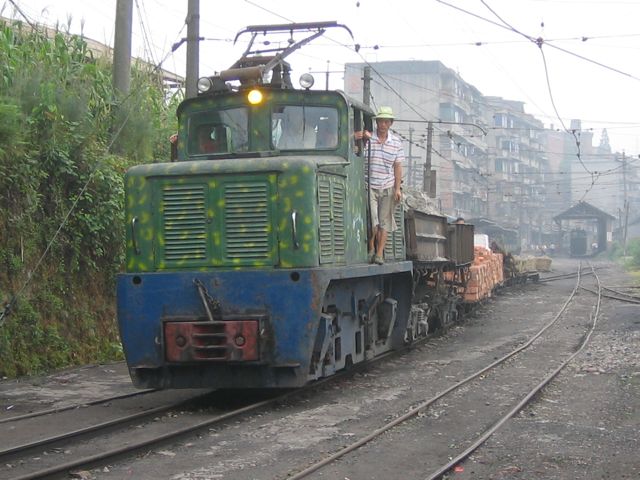 Mojiang Coal Railway
Zebedee (Zhang Guang Yu) and John Raby offer this tour as local guide and organiser, not as a travel agents nor as a company but as individuals. We believe that your money is best protected by you retaining it until the start of the trip. A fully-refundable deposit (personally guaranteed by me John Raby) is collected so we can be reasonably sure that you have committed to the tour. The deposit GBP200 is per person for this tour. This is fully refundable until expenses are incurred on your behalf in the UK or China (most likely to be transport or hotel deposits which may not be refundable). However, one month before or less, we will give a only 60% refund (or the actual sum left if expenses of more than 40% have been incurred). One week before or less, your deposit will not be refunded if you cancel. However, your deposit will be 100% refundable if the tour is cancelled by us (at any point).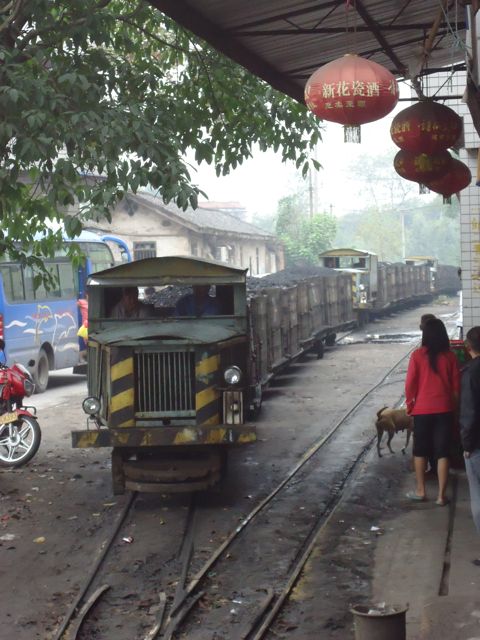 Jianghe Coal Railway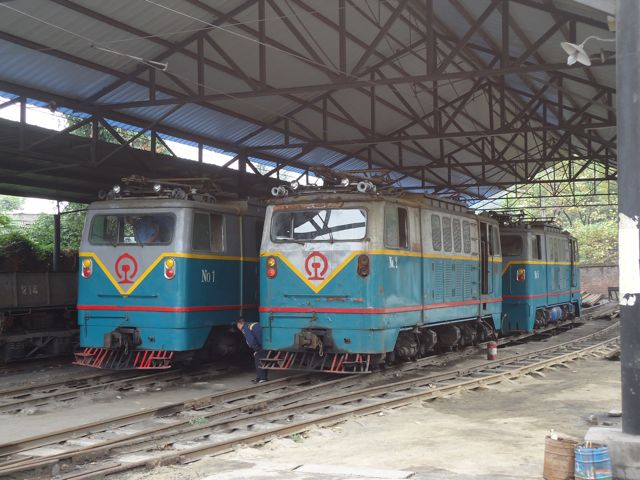 Yonchuan Coal Railway
Please see Bernd's or my reports and check out reports on SY-Country for further information about the lines.
http://homepage.ntlworld.com/john.raby1/sichuan.html
Please contact me if you are interested in a March 2012 trip to Shibanxi.
Jianghe Coal Railway
We will be visiting a real steam operation with access to public areas to see how it operates normally. There are no charters or special trains, it's all real. However, as with any real operation, we could experience days when things don't operate as we would like. For example, a derailment on a single track railway can produce a short or long delay depending on the severity of the problem. We could also find hotels that have promised single rooms do not have enough rooms for the group. We will do what we can to ensure that frustrations and minor discomforts such as these do not happen but we depend on the cooperation of others to ensure that everything goes totally to plan. You sign up for these tours in full knowledge that things don't always go right all the time and accepting that flexibility and compromise may be required by you at times.
Shibanxi photos by John Raby © John Raby 2011, all other photos by Zebedee © Zhang Guang Yu 2011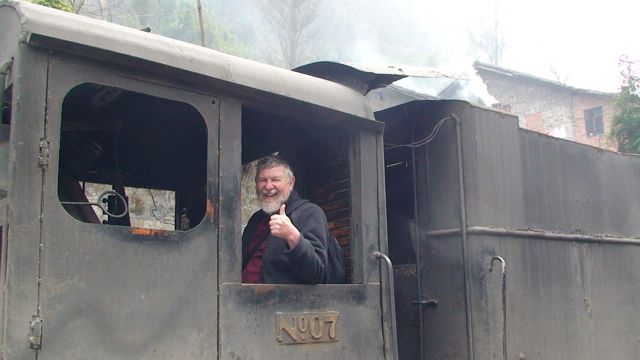 That's me in the cab of Shibanxi C2 No. 7 at Huangcunjin in 2011.