I have produced 2 DVDs with this title but they refer to even more classic mainline locations such as Changchun, Shenyang and Anshan. The lines below also feature on DVDs I have produced.

You can see more information about these and my many other DVDs here. Or, you can click here to send me an email order enquiry.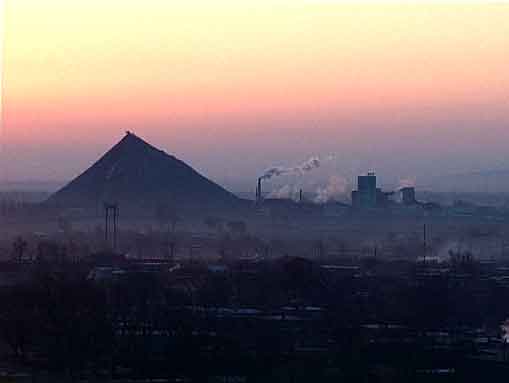 Not sure how many steam locomotives are in this sunset shot but there's probably at least one SY at the distant colliery.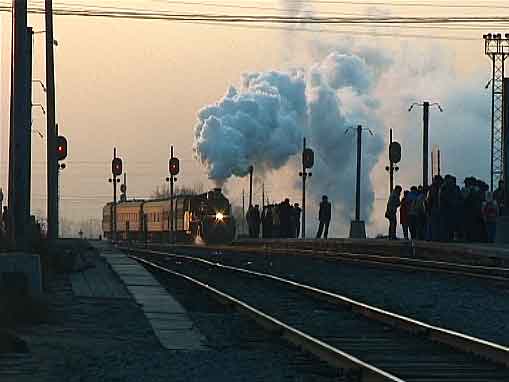 The early morning shots at Sangiazi is something that everyone can agree on..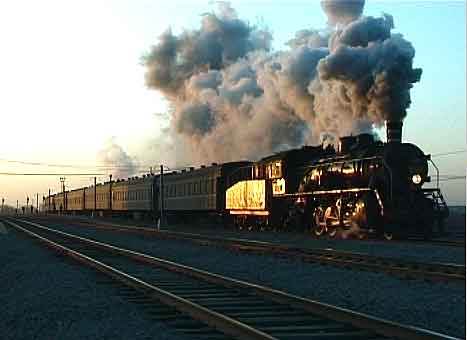 This is a passenger at Sangiazi for Daobingshan (Tiefa).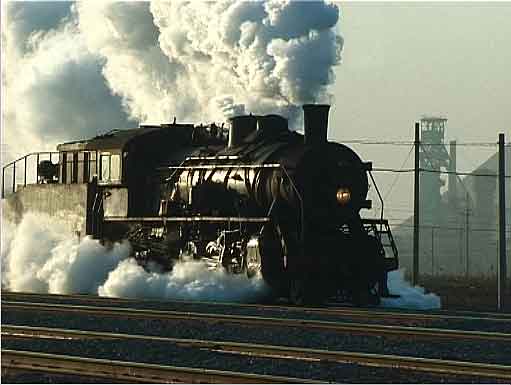 The station is busy and the nice light continues for some time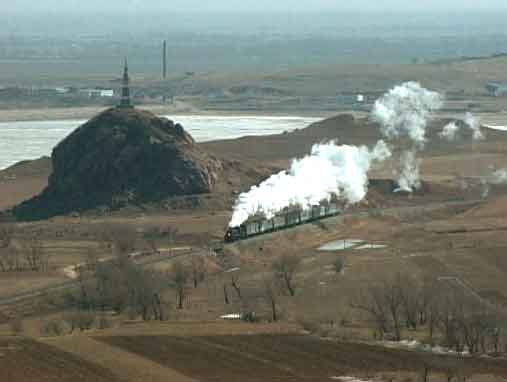 After that, for me it's the line to Faku. This location by the frozen lake is one that most visitors don't see as they concentrate on the flat areas closer to Sangiazi.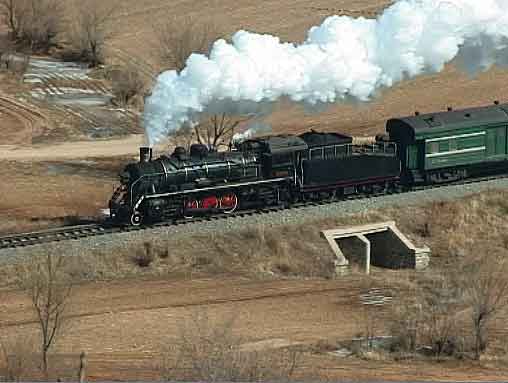 This is the same Faku-bound passenger passing my hillside viewpoint.
For a map of Tiefa, see http://dspace.dial.pipex.com/steam/trains/china35.htm#TiefaMap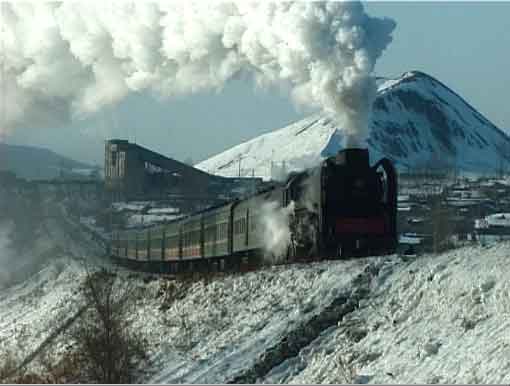 Afternoon passenger approaches Liujing.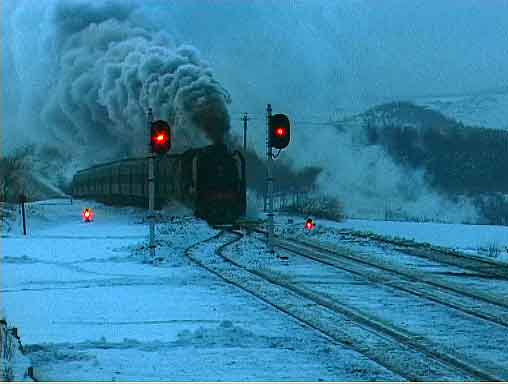 Evening passenger arriving at Tudingshan.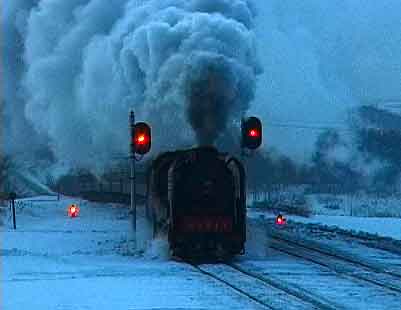 Second shot of the same train.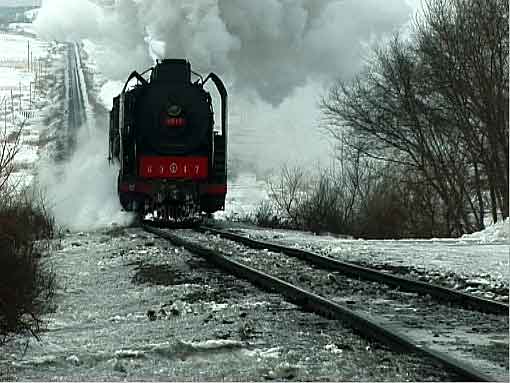 .
Train of coal empties climbs the bank to Sifangatai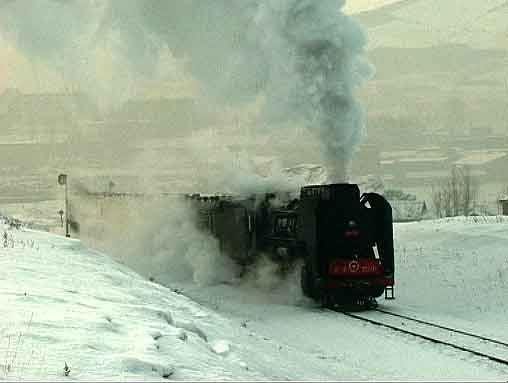 Morning passenger train departing Dongjing on the Fushan branch.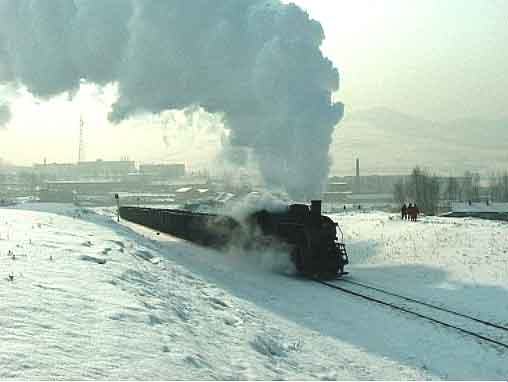 SY on coal empties at the same location.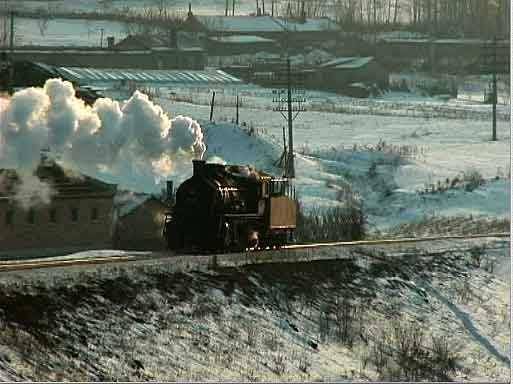 SY runs light to the depot. The location is seen between Tudingshan and Changan close to the main road overpass.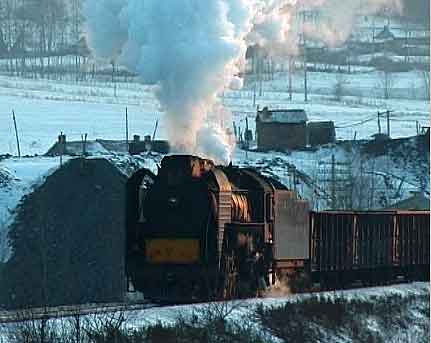 QJ-hauled coal empties at the same location.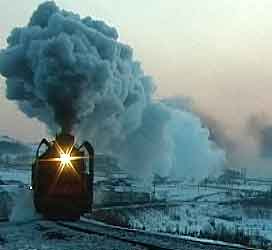 The last phot-able train of the day. QJ on passenger. Same location.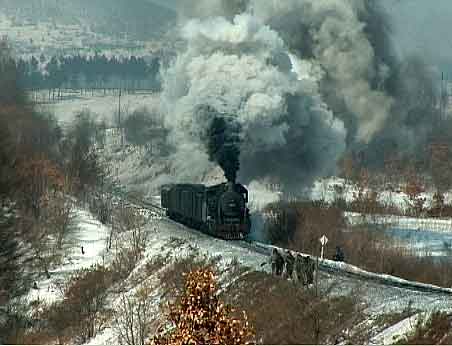 SY with short train of empties climbs the bank to Tudingshan.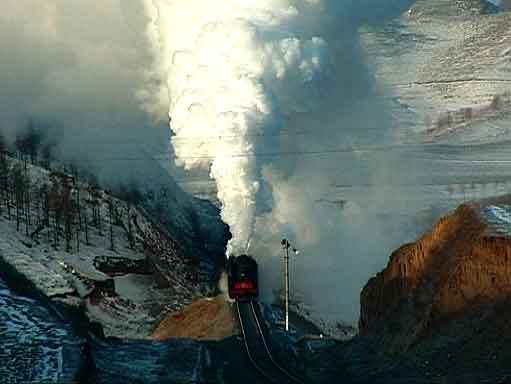 Early morning on the Jingpeng side just west of Shangdian and the summit tunnel.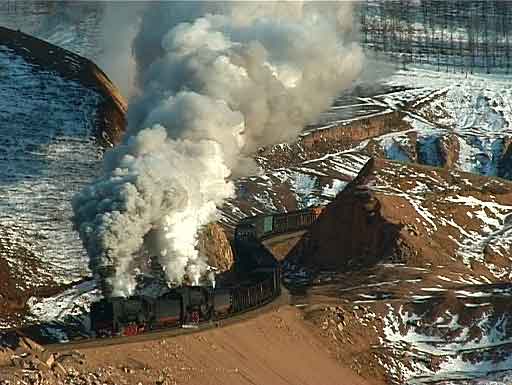 Seen from the way up the hill on the north side of the valley, a freight has just exited the last of the tunnels near Erdi and is heading for Shangdian.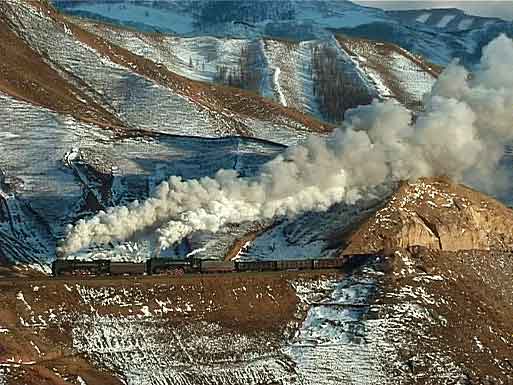 The same train minutes later.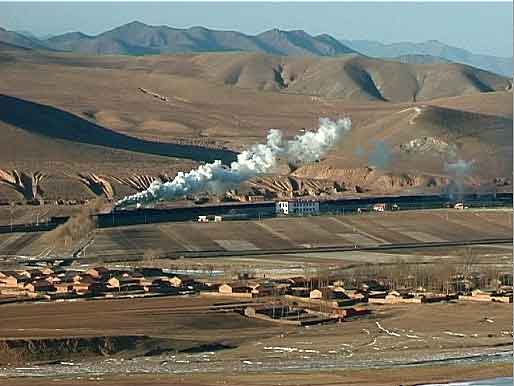 Early morning. A westbound train passes through Galadesitai without stopping while an eastbound train waits for the road.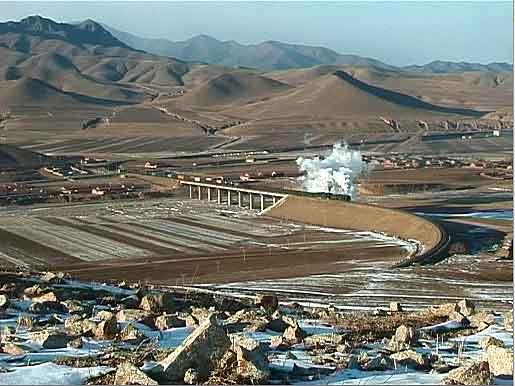 The same train crossing the viaduct near the eastern approach to Reshui village.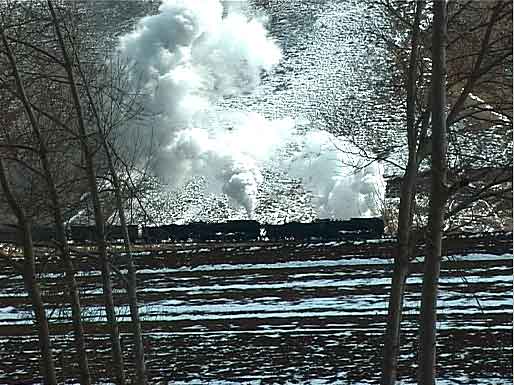 A westbound train approaches Liudigou seen from the dirt track from Sandi to this station.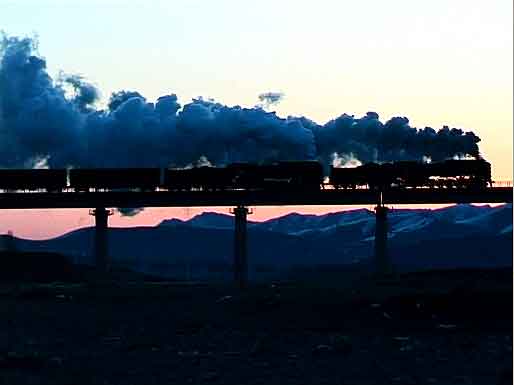 Late afternoon. An eastbound train crosses the viaduct near Reshui approaching Galadesitai.