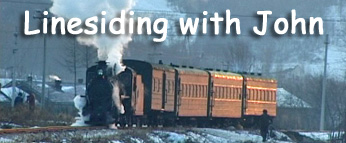 China Blog 2009
Pulandian
17 July 2009
This morning we took a walk up the hill behind the hotel. There is an attractive wall around the mountain.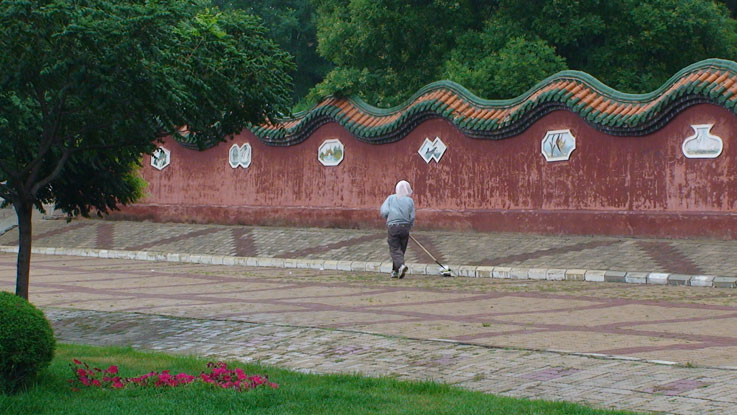 On entering a gate we came to a Daoist temple playing Buddhist chants.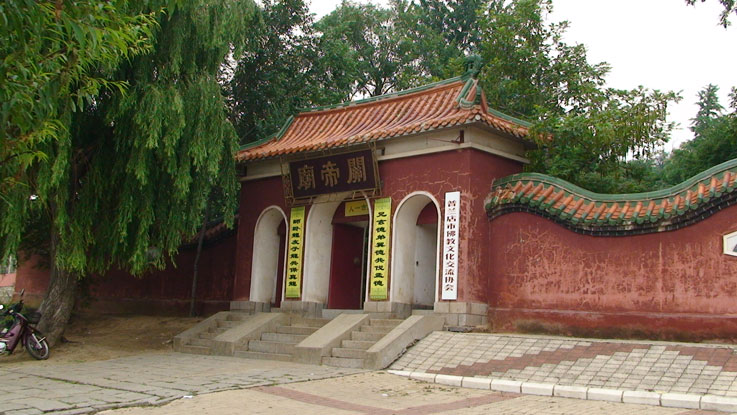 Inside the temple were 3 fine gods of which this is the one on the left.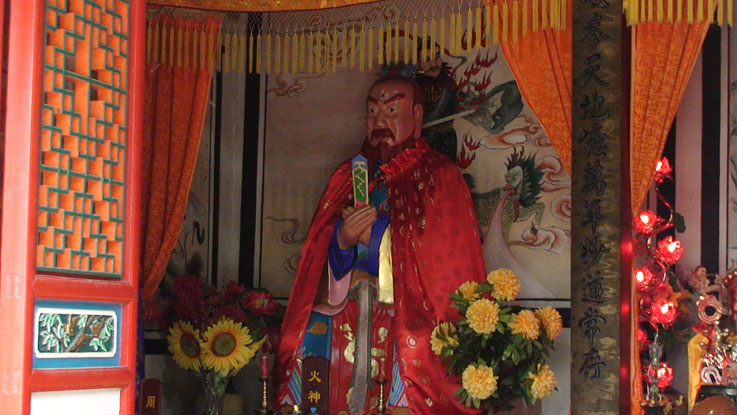 We then walked to the top of the hill where there is a small tower with a view but it was turning to rain so we went down stopping at the lotus pond before we left.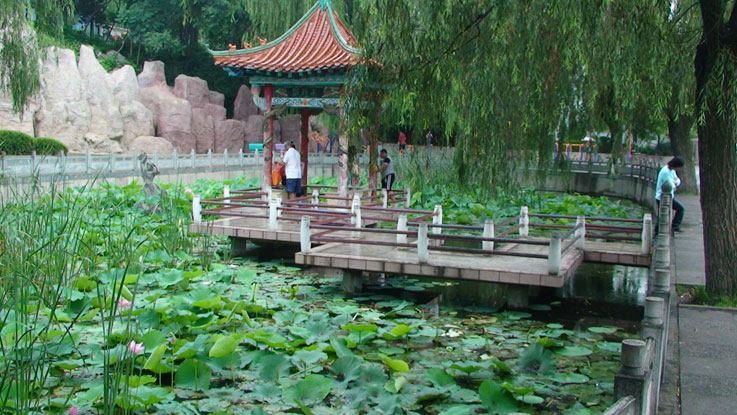 The shot above is for Stephanie for her Oriental Influences talk. It shows how a bridge should not go directly from one place to another.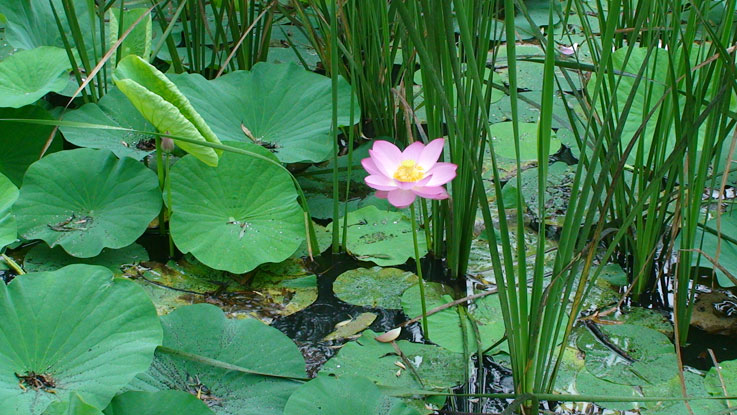 Some lotus were in bloom. The others were just buds. This pic shows how the rain rolls on the leaves like mercury.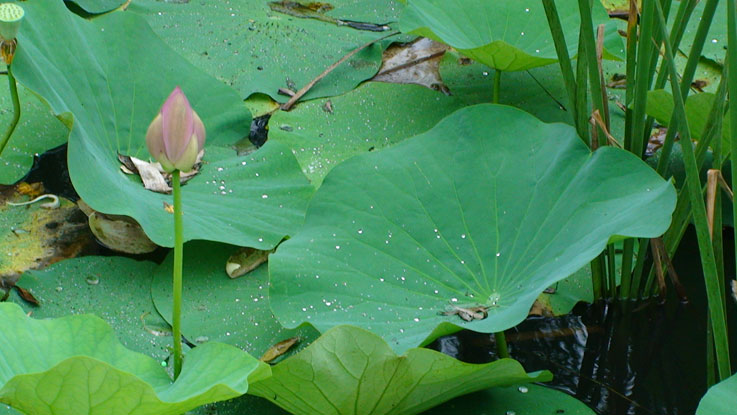 Last night we ate on the street and had sea urchin, squid, shrimps and a rolled pancake containing spring onion tops and some sauce. All excellent. The sea urchin for £1.50 was a special treat. We ate it from a spoon and dipped the spoon in soy and wasabi. That must be a remnant of the Japanese influence from colonial times.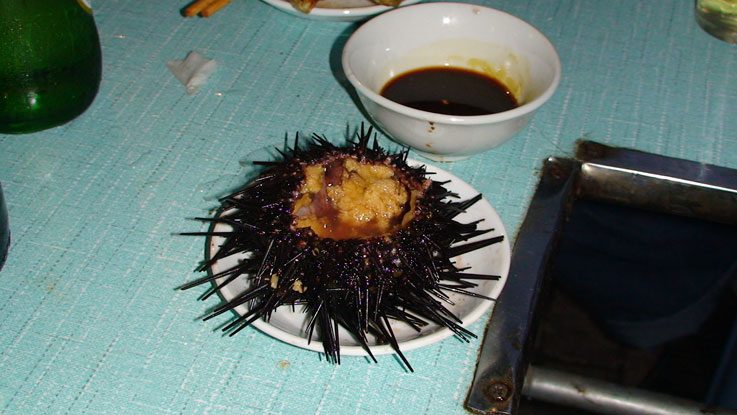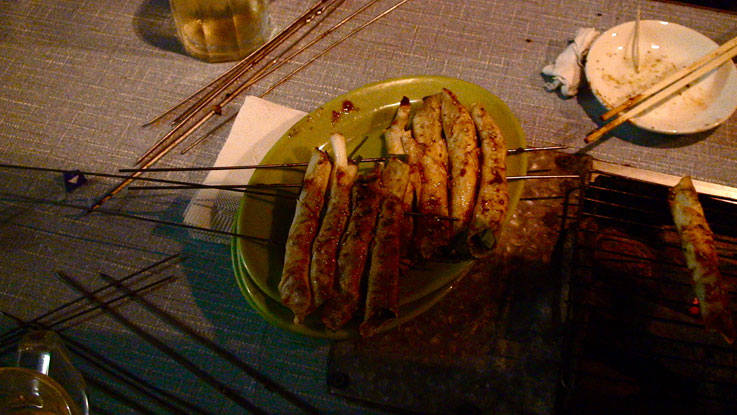 Today we move on by bus to Yinkou which is also close to the sea.
John Raby
Pulandian