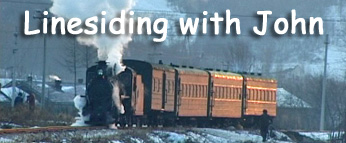 China Blog 2009
Great Wall Hike
You will have heard of the Great Wall and the Forbidden City in Beijing. These days much of the Great Wall is the 'Forbidden Wall'.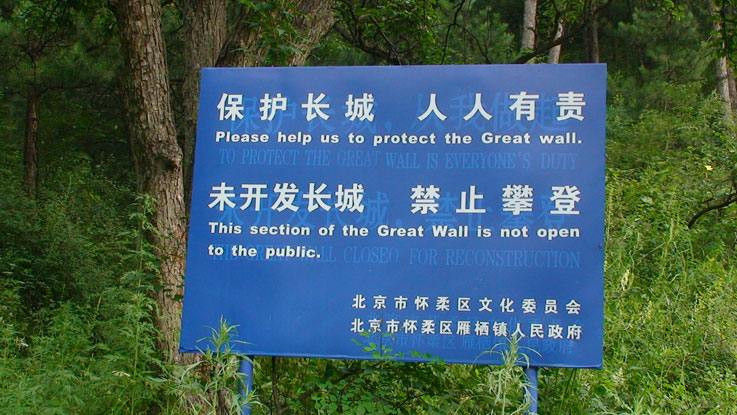 Our small party of 4 only saw these signs as we finished our hike but clearly great parts of the Great Wall are out of bounds not for reconstruction (as the original sign once said) but possibly to reduce further damage to the unrestored sections and maybe avoid some hiking accidents. However, 2 ex-hashers (Penang and Tokyo) would not want to pay RMB50 to walk on a restored wall when they could explore the real, wild wall for free.
We took the bus back to the neighbouring tourist village to start the hike. The day was not too sunny but with very high humidity. The restored wall loomed above us.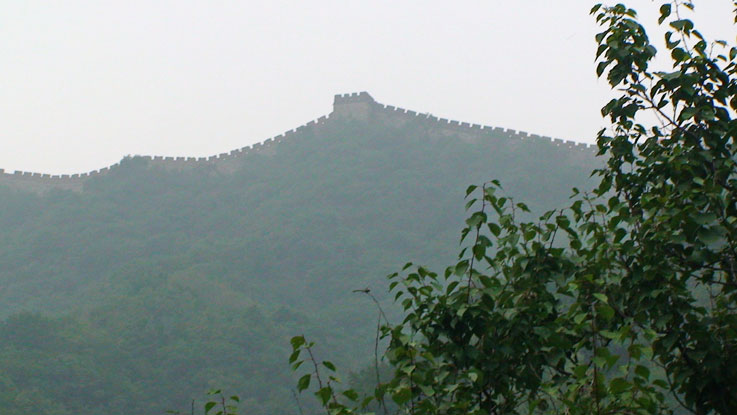 The regular crenellations show that it has been restored. We walked up to the outside of the wall and along it until we found some bricks arranged to give access to a tower. Waking outside the wall had been gentle and through trees but once on the wall it was straight up to the end of the restored section. I was too busy getting oxygen back to my brain with my head between my legs to be able to think about a photograph of the steep bit of the restored section!
However, we then approached a bit of wall being restored and the guard didn't want us on the wall or next to it. We bashed on regardless alongside the wall and rejoined it later once past the builders. The wall here is really wild.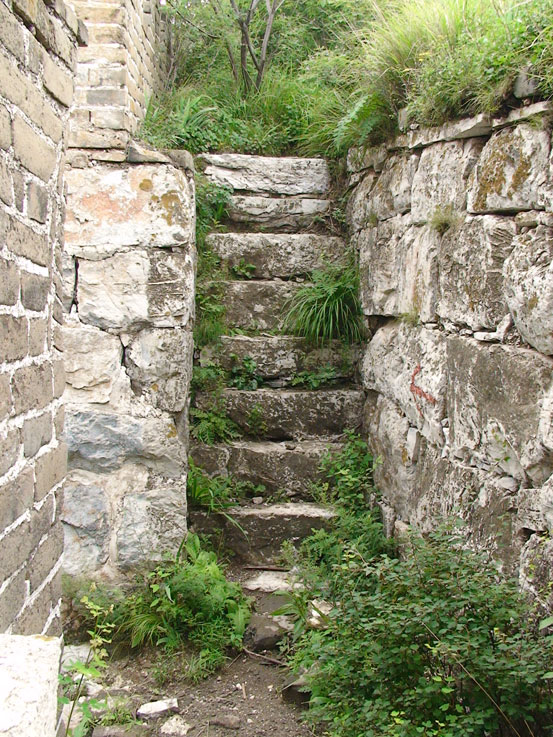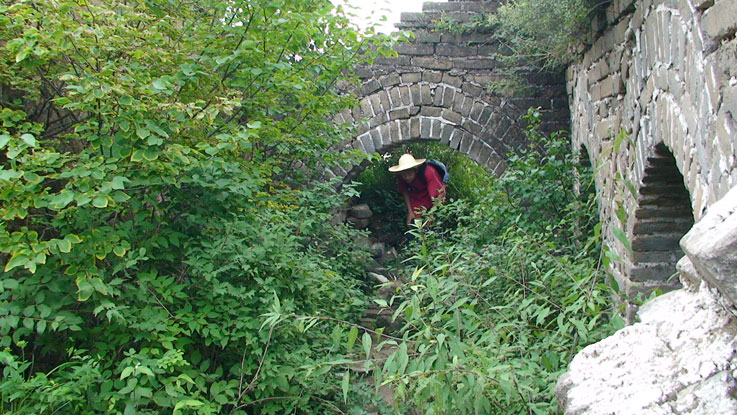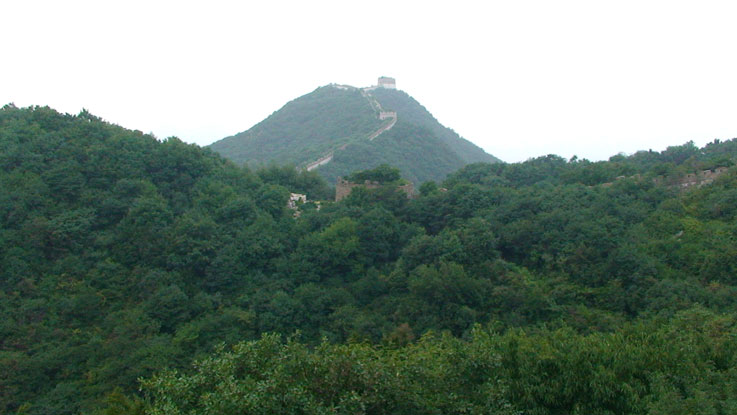 On a cut-off we saw this insect on a thistle.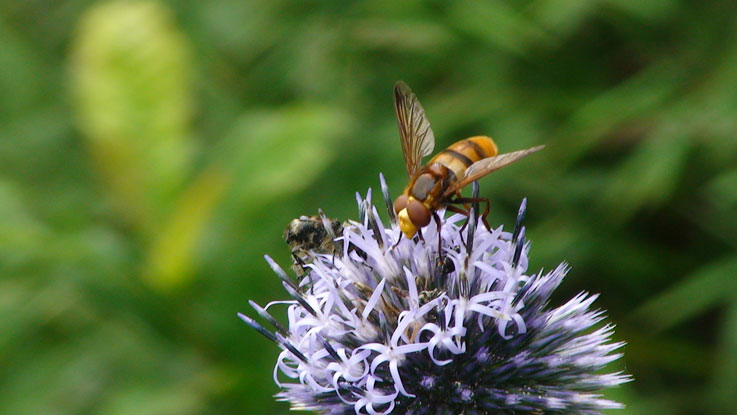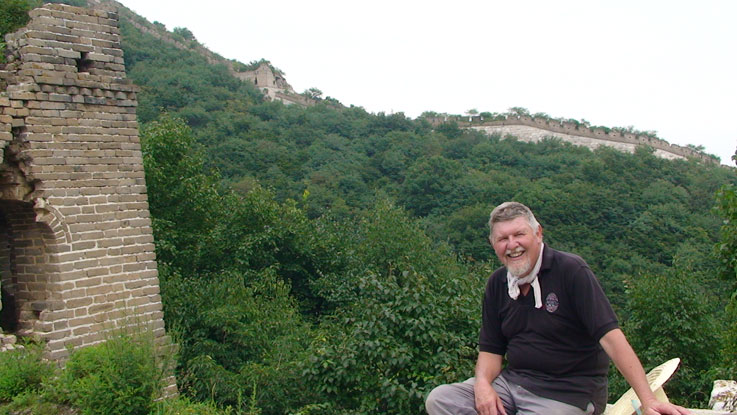 Job done, almost! From here it was almost all down although we had about 45 minutes to walk out to the road. Finally, we faced a final 3 km plus hike down the road to the bus stop at Baodiehe where we had just missed the last bus and, after drinking the one cold beer in the shop, chartered a 3 wheeler to get us back home.
Seen from below, this section of the wall is not as clearly defined as the restored sections.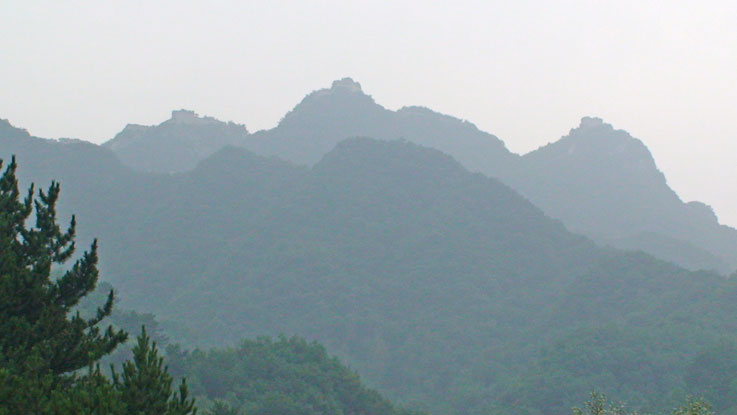 A longish day out (7 hours or so) but one that left you satisfied at what had been achieved.
John Raby
Jiaojiehe