Linesiding with John
Tours & Videos
August 2018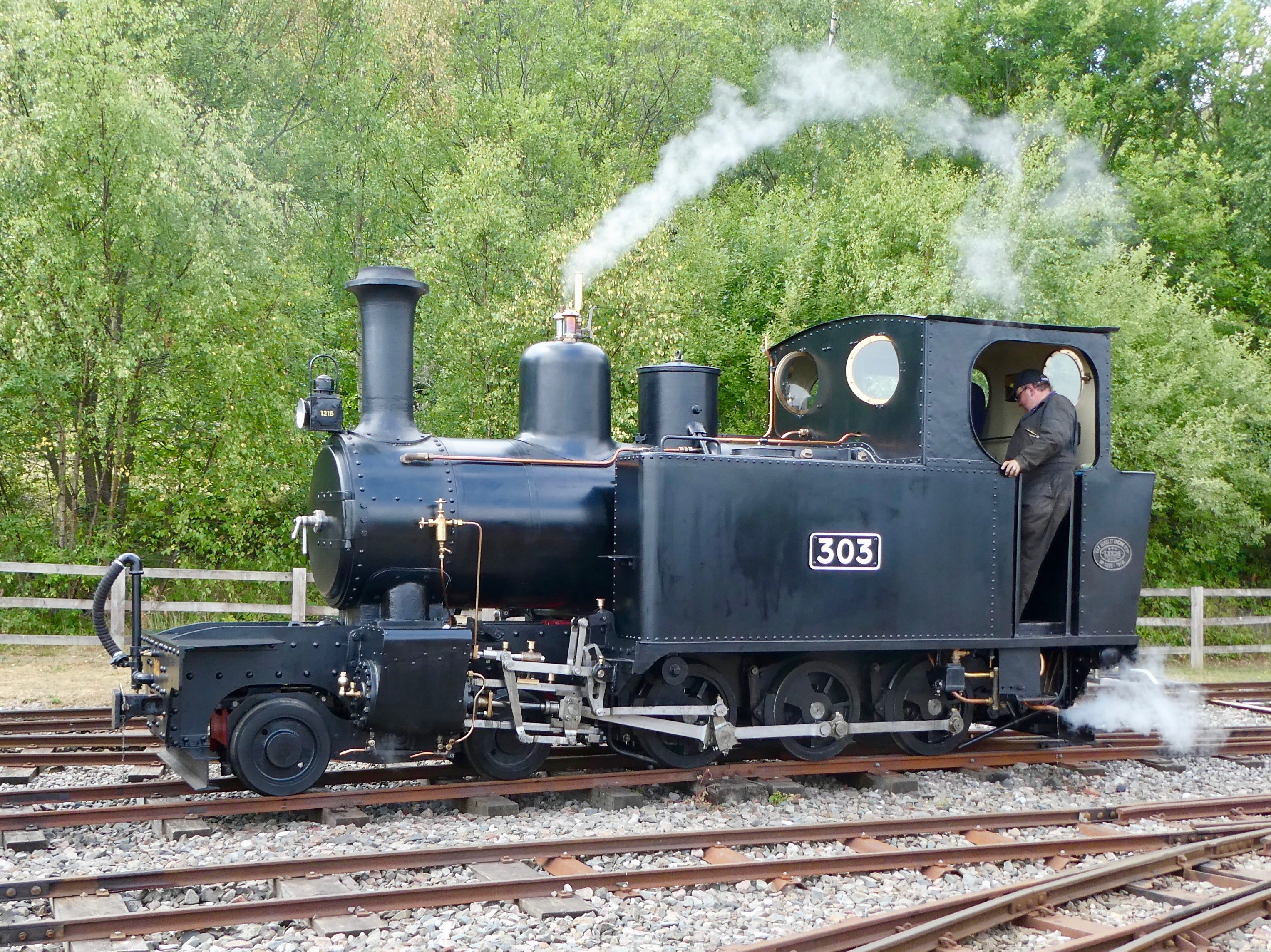 This is the latest version of my Index page dated August 2018. I plan to update this monthly around the beginning of the month. Below, you will find a version of my latest email update which goes out to those on my mailing list. Email me if you would like to receive this monthly email. My previous Index page has been renamed Recent Reports and has links to tours and visits in the last few years primarily to China, Bosnia and Indonesia. That page will be adapted to its new role. In setting up my new index page, I note that most of the other linked pages also require a tidy up. I'll see what I can do about that before next month!

Bosnia Tour October 2018 - Tour Full. Sign Up Closed
Winter Sandaoling Tour December 2018 - Details Available. Sign Up!
March-April 2019 China NG II Tour - Tour Overview. Date Adjustment
Summer 2019 Sumatra - Java Tour - Update Ideas
Tracks to the Trenches 3 - Footage from the Saturday available on YouTube
Just For Fun 2 - A souvenir you can make for your house/garden
Archive
Statfold Barn June Event Videos - now available on YouTube
Just For Fun 1 - A souvenir you can make for your house/garden
Tours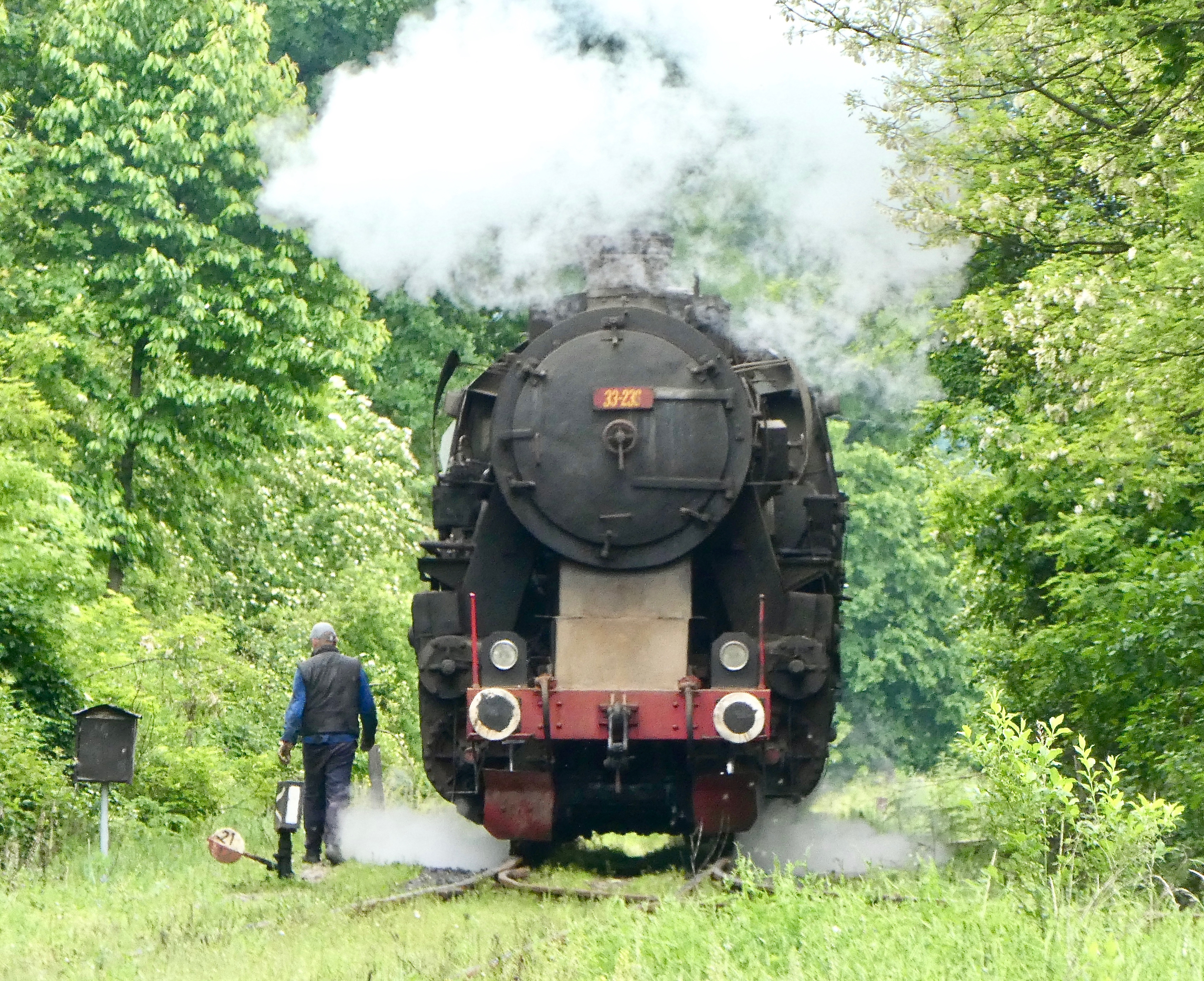 Bosnia
8 - 14 October
Real & Charter Steam on the Standard and Narrow Gauge at Banovici and Kreka Mining, Tuzla with traditional Yugoslavian narrow gauge locos and German kriegsloks in action. This tour is now full with 12 people signed up.
The tour itinerary and tour details can be viewed at
http://rabylee.uk/BosniaOct2018.pdf
but this tour is now closed to further bookings. Prior to the tour, I'll provide a link to the tour blog so you can read what we get up to.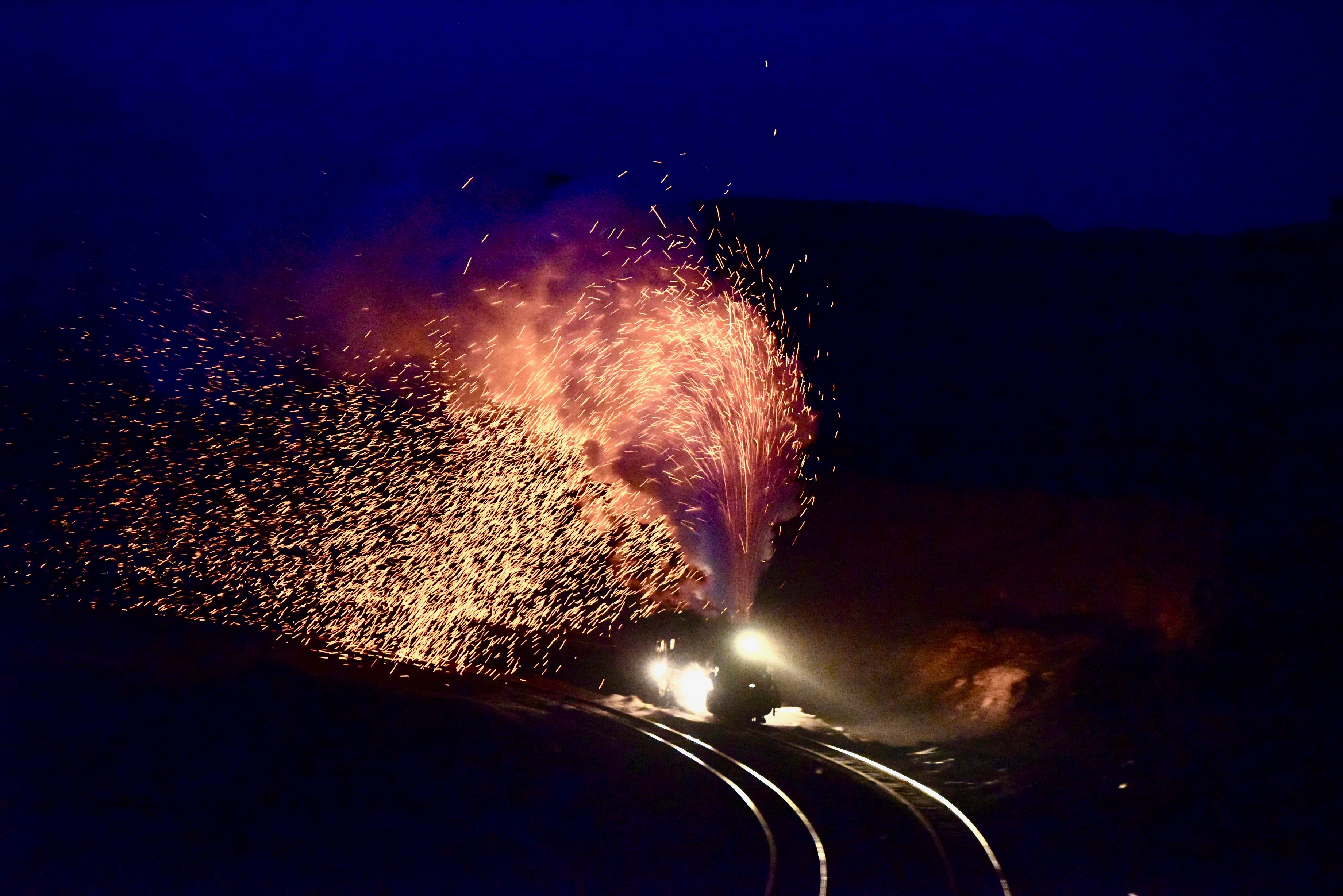 China
Sandaoling Winter Tour
8 - 17 December - Beijing - Sandaoling - Beijing, flying Beijing - Hami - Beijing. Back home for Christmas (or stay and avoid Christmas if you prefer).
December trip to Sandaoling when it's cold and when few local photographers and other steam fans are expected. With short days, we expect night shots to be a feature of the tour. We can also expect snow on the Tianshan Mountains to the north and great steam effects with temperatures around or below freezing. (Good steam effects are possible around +3 degrees or lower.) Jun (Liu Xue Jun) plans to establish himself at Sandaoling for several months again this season so there could be some flexibility with dates if you want to go earlier or later or stay longer. My tour will be guided by Alan (Wang Feng) who will accompany the group from/to Beijing.
For further details see
the tour information
.
Contact me
to sign up, express your interest or ask questions.
You can read about the January 2018 visit to Sandaoling here:
http://rabylee.uk/sandsnow.html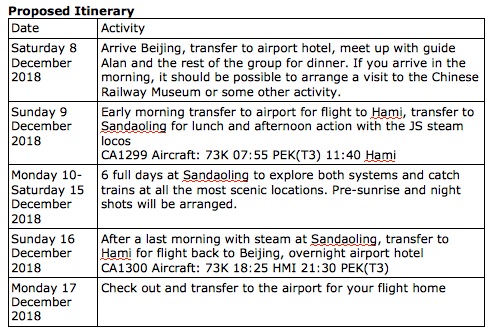 Price: Yuan 14,000 for arrangements 8 - 17 December except flights to/from Hami (booked for you by Jun but at additional cost when known). Arrangements include land transport, 3 meals a day including beer with meals, single en-suite hotel rooms, service of national and local guides and drivers, permissions.
The following (unescorted) options may be possible: arrive earlier or later, depart earlier or later, meet up in Sandaoling or Hami rather than Beijing.
Let me know if you are interested.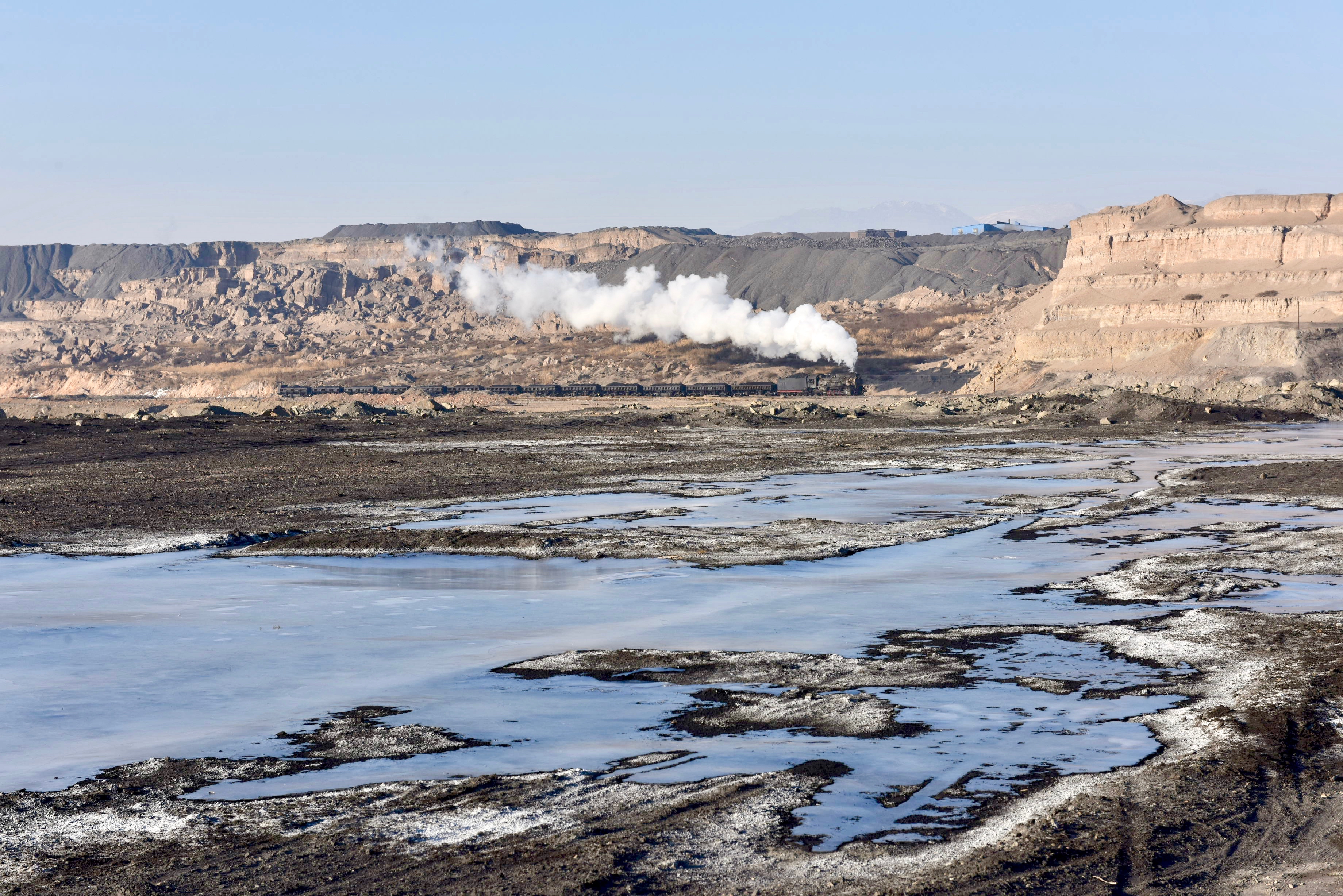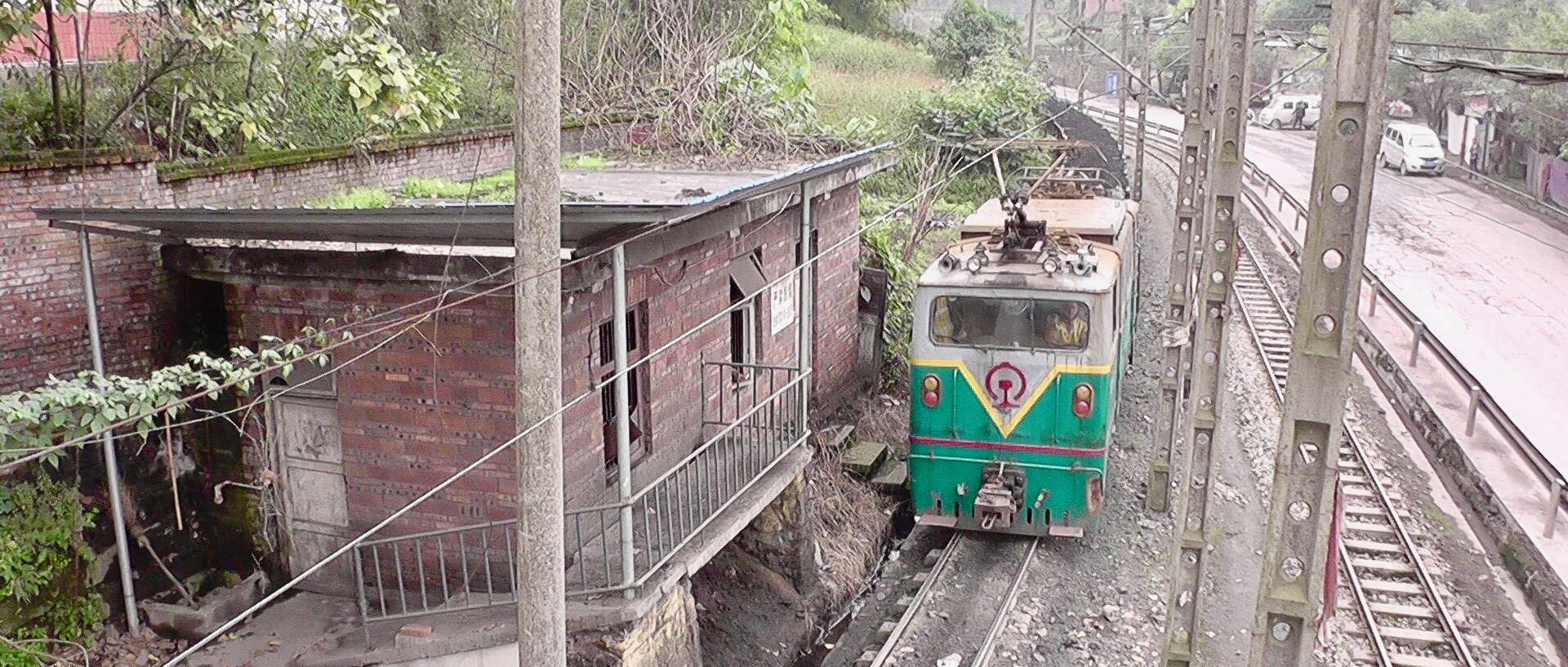 China Narrow Gauge II
25 March - 15 April (minor date change) - back home for Easter
The idea for my second China narrow gauge tour is that we start from Chengdu, China (direct flights from Amsterdam arriving 25 March and easily accessible via other Chinese cities) and travel across the country east to Nanjing stopping at narrow gauge lines along the way. The route from Guangyuan (the city close to Rongshan, 4 hours north of Chengdu) to Chongqing has around 10 narrow gauge coal mine lines. There will be time to find out what if anything has happened at Rongshan. There are 3 more lines close to Chongqing including the long 762mm electric line centred on Honglu. We will then move on by train to Hunan province where there are a further 11 narrow gauge lines (and possibly a chance to find out what happened to the Chenjia Narrow Gauge line - the last to use C4 locos) before taking another train to Zhengzhou in Henan with a visit planned to the Yujian narrow gauge steam and diesel tourist line currently under construction. We expect to have one or more charters here. The final hop by train is to Nanjing. There are 2 narrow gauge lines close by as well as a standard gauge industrial electric line at Maanshan which is only 90 minutes away in Anhui province. On completion of the tour, travel to Beijing or Shanghai for flights home.
The details are still being worked out. Jun has made contact with an experienced guide in Sichuan but plans to make a personal visit to Hunan to explore what is possible there. He is already in discussion with the Yujian Railway about possible charters. Let me know if you are interested in this tour and you can be involved in the tour planning as it evolves. To see the wealth of narrow gauge available, please see
http://www.kii762mm.com/modules/pico/index.php?cat_id=251
You can read about the China Narrow Gauge I tour here:
http://rabylee.uk/chinangtour2018.html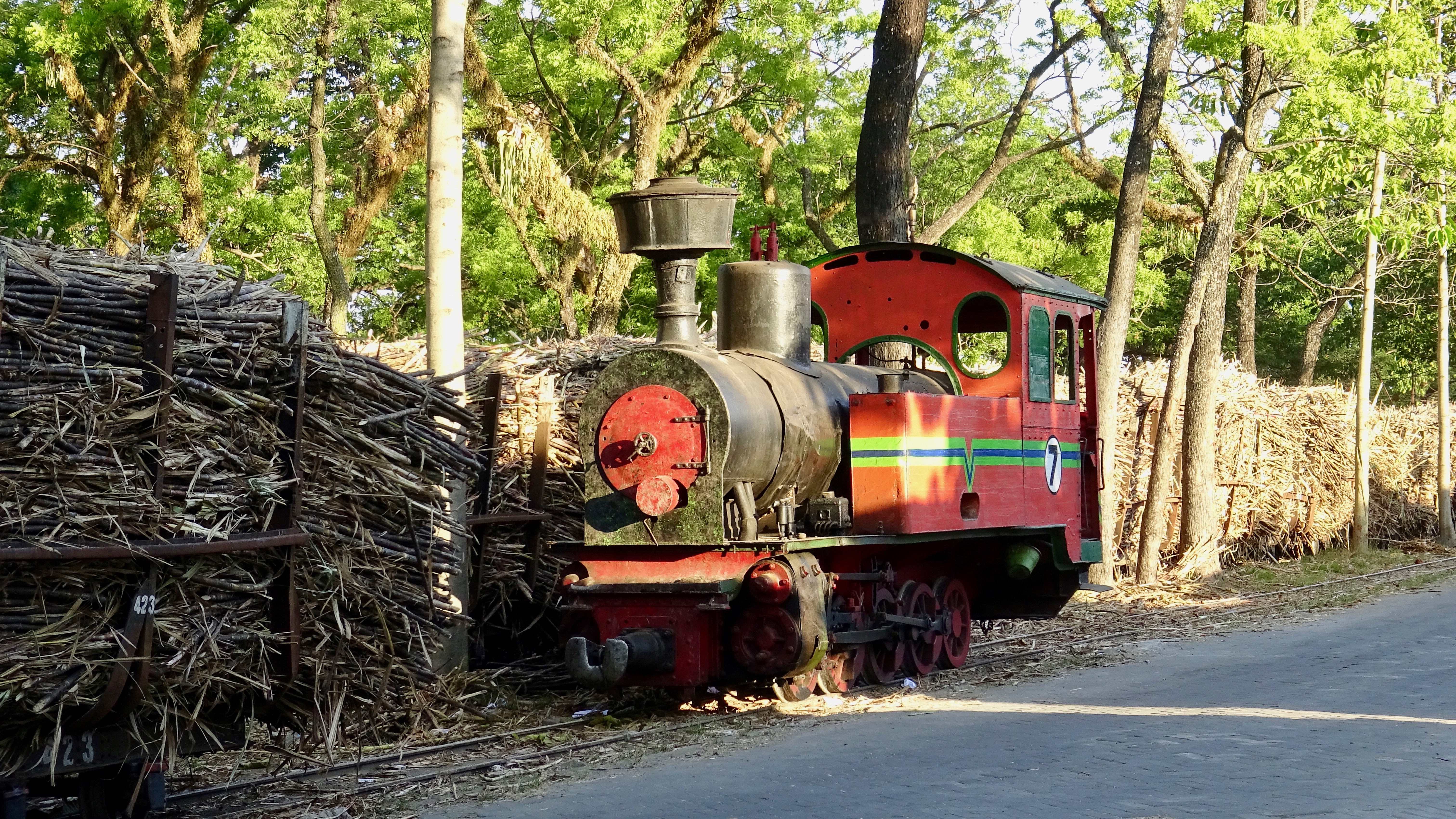 Indonesia
Sumatra and Java narrow gauge lines sometime in the period June - August 2019 - I'm looking at 10 days in Sumatra and 10 days in East Java - that should cover palm oil, rubber, gold and sugar cane lines. The East Java section will again focus on mills with diesel field lines, mills with real working steam and the the best mills for internal stationary steam engines. Steam charters are getting increasingly unreliable and may now be poor value for money and no longer satisfying. However, the steam charters at Kedawung are new and it's worth trying to get steam out into the fields there. Those signing up for the East Java portion of the tour will be asked whether they would like to also attempt charters at Olean and Semboro and a majority decision will be taken on whether to organise those.
You can read about the 2017 trip here:
http://rabylee.uk/java2017tourblogs.html
See also what Aditya our guide to Sumatra has to say:
http://www.javanarrowgaugerailways.com/p/sumatras-last-industrial-narrow-gauge.html
Update: Like some others, I have signed up for the NGRS offering of a tour to see the Malaysian oil palm lines operated by United Plantation Berhad which will run sometime January - April. The 10 lucky people who will participate on this tour will be decided by the company not the NGRS so I have no idea if I will be offered a place. However, if I am, I'll be tempted to continue to Sumatra on the same trip. For that reason, I am holding off on making final plans for Sumatra. Wilson Lythgoe is currently in Situbondo reporting on Wringinanom, Olean, Panji and Asembagus. Again, it makes sense to wait until the 2018 reports are in before making plans for 2019. One item of note, Asembagus is closed for upgrading. Date of re-opening is not known (2019 or 2020 season?) but once re-opened it is not yet confirmed if the ng tracks will be used or what kind of threat the expanded capacity will have on the other Situbondo mills at Panji, Olean and Wringinanom.
At this point,
an expression of interest
is all I need.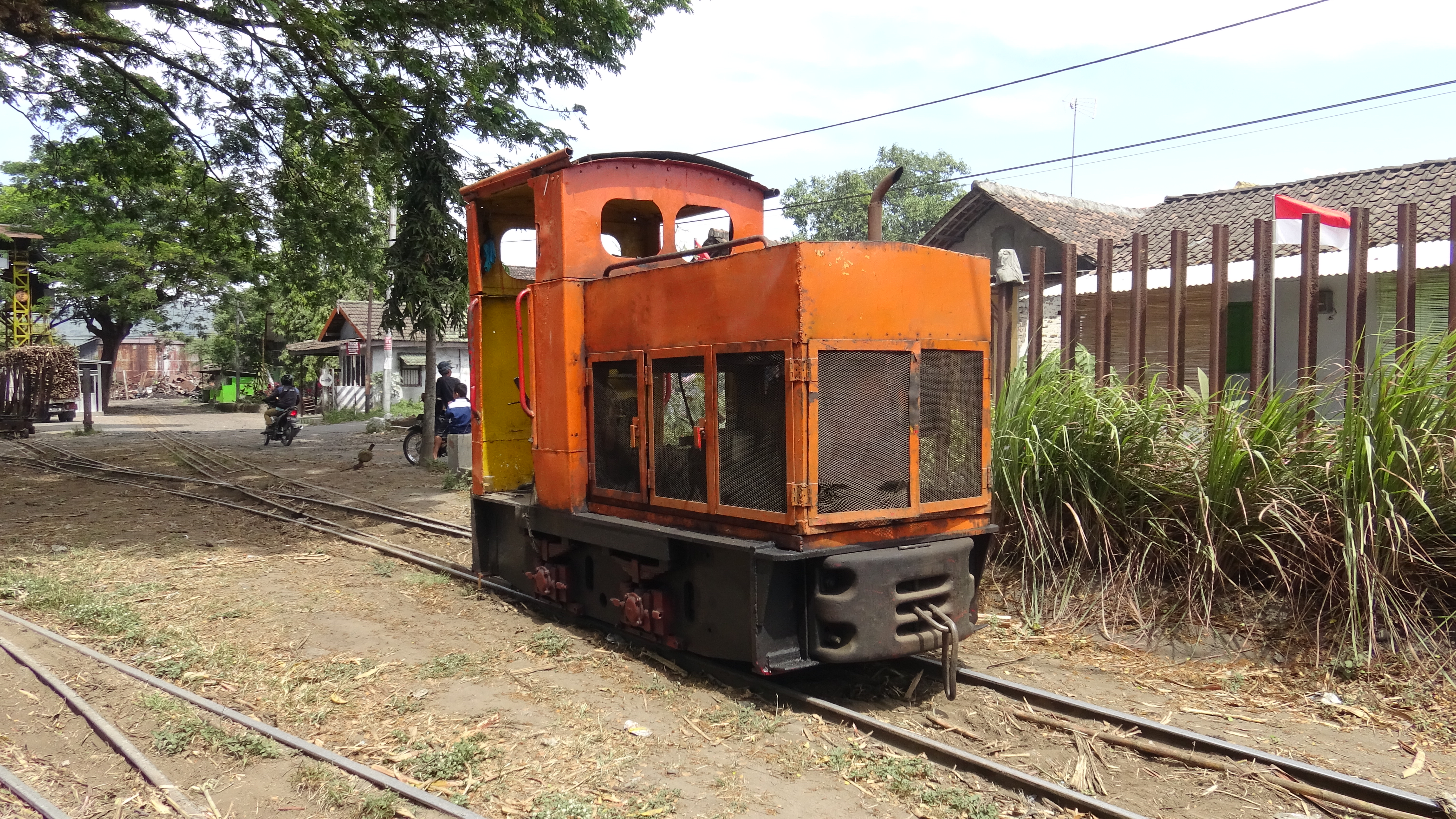 This month's videos
I have a large number of videos on YouTube but I now use this site primarily to make my videos available to a selected audience (those who read this update or who look at my website). You can se all of my videos here: https://www.youtube.com/user/trundlebahn/videos?disable_polymer=1
I try to add new videos each month and this month I am uploading my video from Saturday at the recent Apedale 'Tracks to the Trenches 3' event. Volunteers from the Lincolnshire Coast Light Railway were invited to attend, man a stand and enjoy the event as 3 of our stock items were in use - bow-framed Simplex 'Nocton', our unique WWI Ambulance van and a WWI 4-wheel rations wagon.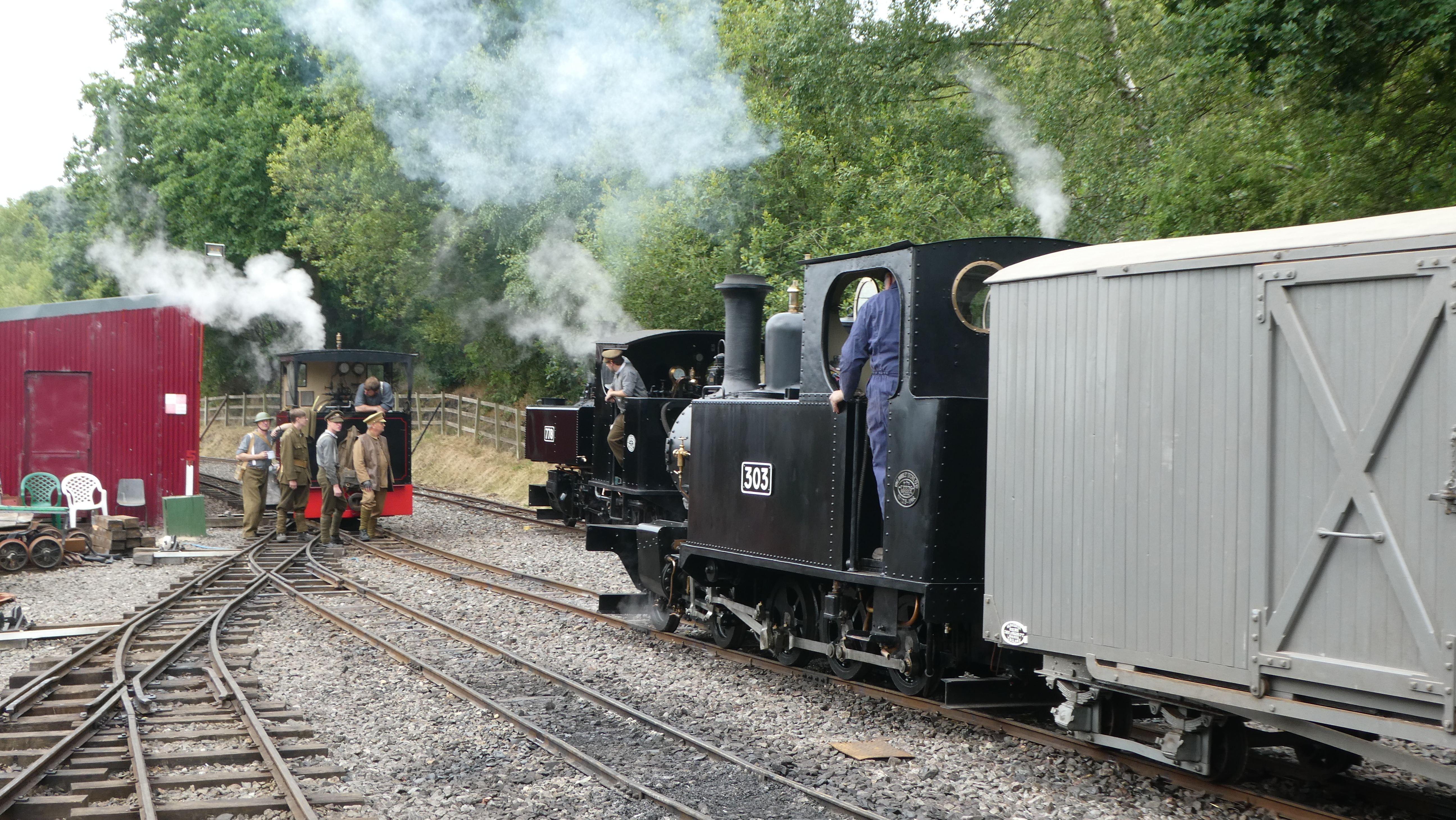 Tracks to the Trenches 3, Saturday 14 July
https://youtu.be/0b1Fdb_xYSU
Just for fun
Sometimes, the only way to begin to appreciate something is to model it. The Alford & Sutton Tramway (1884 - 1889) lasted such a short time and disappeared so long ago that it's hard to image its slow roadside progress along the A1111 from Alford to Sutton on the 7 mile run, climbing up the 'hill' at Hannah and the steam trams running round their trains outside the Bacchus Hotel on Sutton High Street.
There are a few photos (see
https://en.wikipedia.org/wiki/Alford_and_Sutton_Tramway
)
and a book by George Dow on the subject but I made a 7 mm ng* model from Smallbrook Studio to try to replicate this photo.
* O scale running on OO track
http://www.smallbrookstudio.co.uk/kits-parts/4569521214/'zeus'-model-of-alford-sutton-tramway-no.-1/3771775
along with a suitable carriage and a couple of trucks. I also needed to replicate the A&ST logo for the sides of the tram and vehicles. I just need a Lincolnshire roadside tramway for it to run on. The loco is vertical boilered No. 1 which was joined by No. 2 and No. 3 both horizontal boilered
No. 1 of 1883 Black, Hawthorn & Company
No. 2 of 1884 Merryweather & Sons
No. 3 of 1885 Dick, Kerr & Company
I wonder if No. 1 was up to the job. I suspect Nos. 2 & 3 ended up doing most of the day-to-day work.
My model with the photo of the original on the left and the Bacchus Hotel, Sutton-on-Sea where the tram terminated and ran round on the right.
When the line closed, all 3 locos seem to have disappeared without trace but surely all or most would have found new use elsewhere around 1890.

My best attempt at the A&ST logo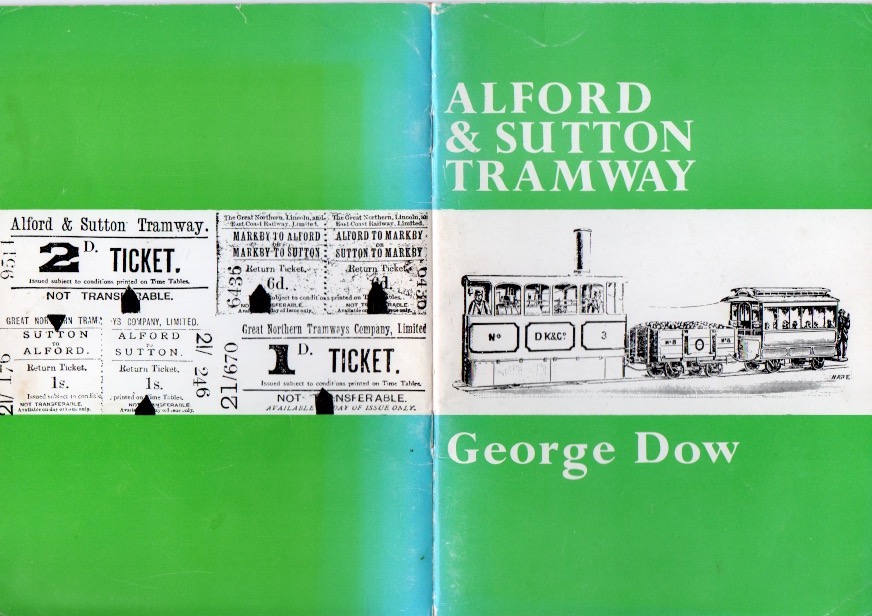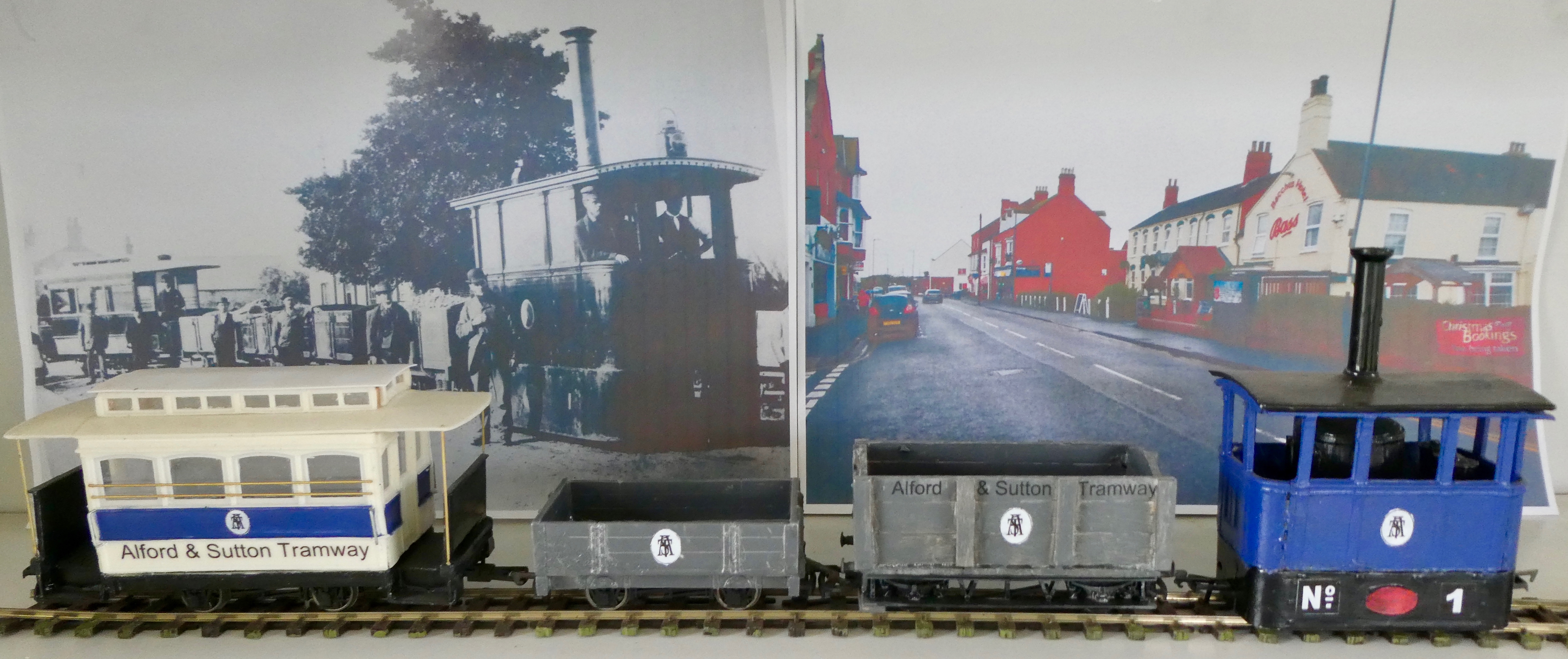 Have you created models of long lost railways or locos?
That's all for this month.
John Raby
7 August 2018
Archive
This month's videos
(from July)
I have a large number of videos on YouTube but I now use this site primarily to make my videos available to a selected audience (those who read this update or who look at my website). You can se all of my videos here:
https://www.youtube.com/user/trundlebahn/videos?disable_polymer=1
I try to add new videos each month and this month they are of Statfold Barn on the occasion of its June 2018 Open Day. If you've been to Statfold Barn, you'll know what to expect. If you haven't be prepared to be amazed by the quantity and variety of narrow gauge steam in use at this private location. If you only have time to look at one, I can especially recommend the views from the front balcony of the parallel running!
Statfold Barn June 2018 Event
1. Linesiding
https://youtu.be/2mak3CmeE-0
2. Train & Tram Ride
https://youtu.be/t20ZnW38x0U
3. From the Front Balcony
https://youtu.be/zl3waJvJ9uc
These 3 videos are also embedded below this update for you to watch on this page.
Just for fun
1 (from July)
If you are one of the many who visited China and didn't come away with a souvenir more interesting than a railway spike, how about making your own Chinese railway souvenirs? All of us will have noted and probably photographed the rustic railway crossing signs on industrial and narrow gauge lines. Those photos can easily be the basis for your own Chinese crossing signs. Here are my attempts at copies. The originals appear below my versions.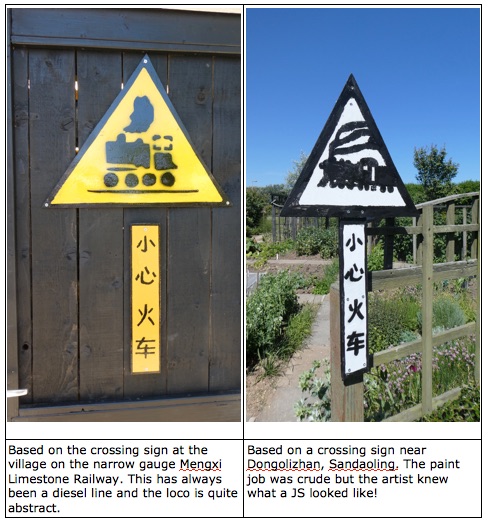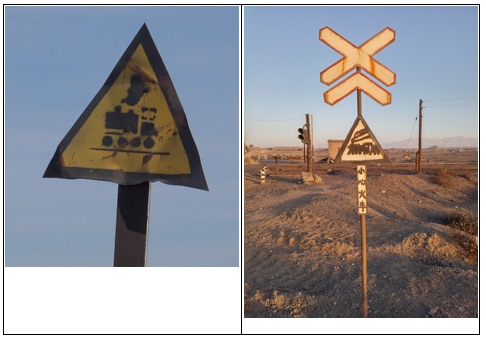 That's all for this month.
John Raby
29 June 2018