New Zealand Report
JR explores the North Island. Live (almost) reports on my 6-8 weeks in Auckland starting February 5, 2002. Updated March 10, 2002
Rainforest Express (2ft gauge water pipeline railway)
North and South Island Railway maps.
Photo of a handtrammed jetty railway on Tiritiri Matangi Island
Bay of Islands Railway, Kawakawa
MOTAT (Museum of Transport and Technology, Auckland)
Seatrain 2002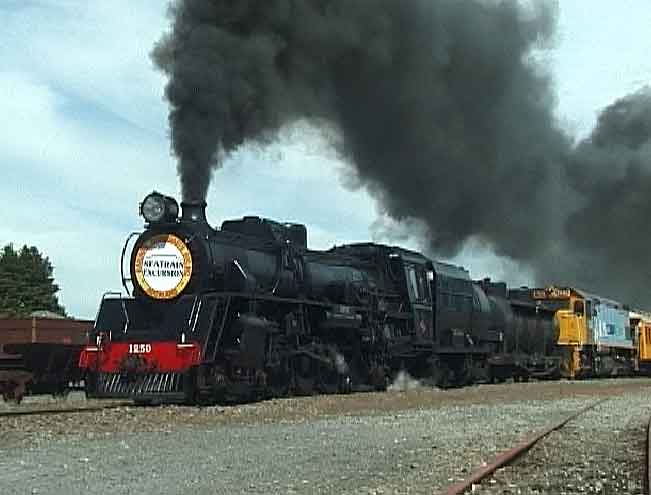 Ja 1250 4-8-2 'Diana' at Morrinville on March 9, 2002
On Friday March 1, 2002, I joined a Railway Enthusiasts Society (RES) evening charter on the Rainforest Express a 2ft gauge line which follows the water pipe from Jacobson Creek to the Upper Nihotupu Dam for about 5.5 km through many tunnels. This is a working railway which is still used for pipeline maintainance. The start of this line at Jacobson Creek is shown on the online Auckland map off Scenic Drive. The line is clearly marked at the bottom of the map and can be followed east and west from here. The terminus is marked Upper Huia Reservoir on this map although it was referred to as the Upper Nihotupu Dam by the train driver. The return trip after dark was especially interesting as there are many glow worms in the tunnels and bush at night. I got my first cab ride of the weekend.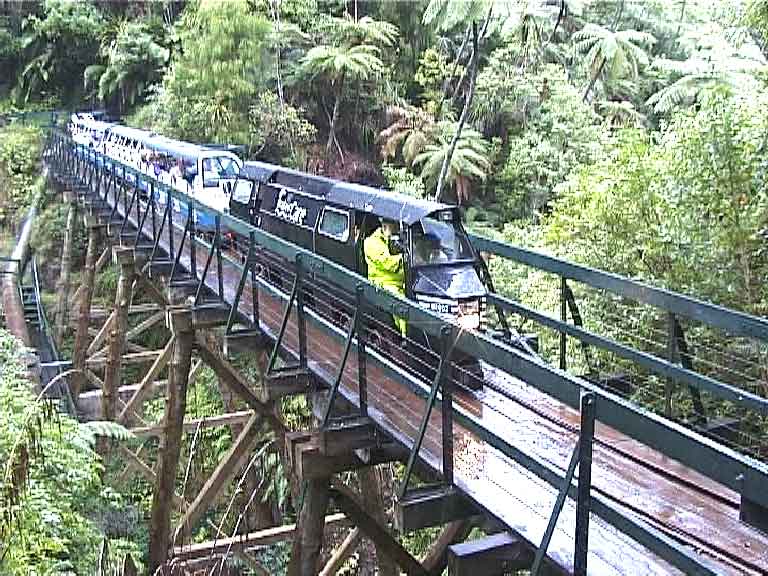 Run by at he biggest trestle on the line. The loco is the most modern of their three locos and has a Japanese engine and hydraulic transmission. The final drive is by chain to four axles. The driver can choose to power one, two, three or four axles depending on conditions.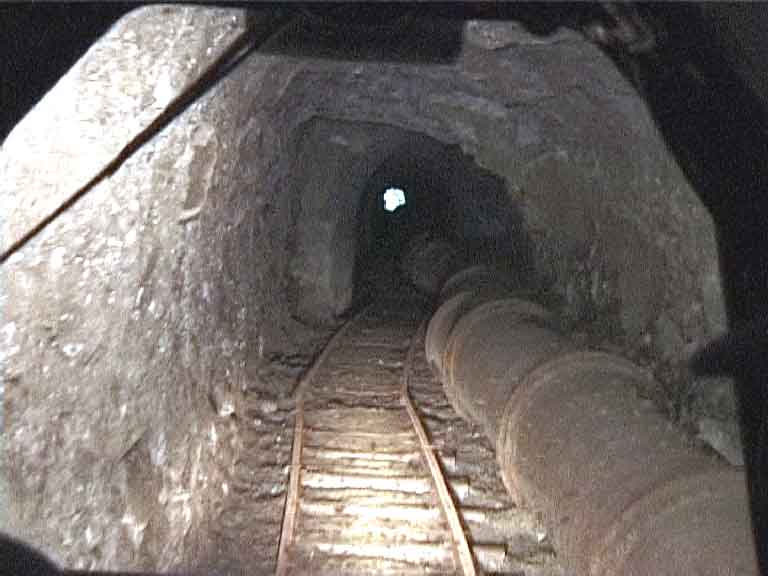 Railway and pipe occupy the same restricted tunnels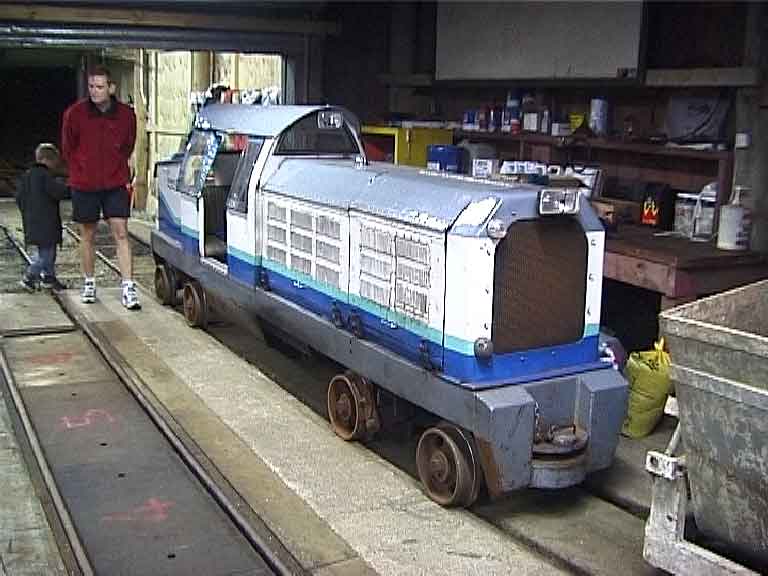 The older second loco. Loco 3 was away at another site.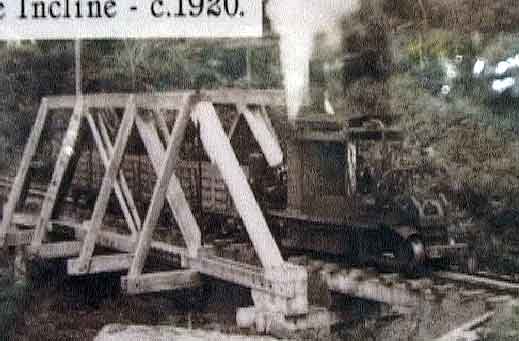 The line and its predecessors in the area had an interesting collection of steam and early diesel power including this 2 bogie vertical boiler steam loco.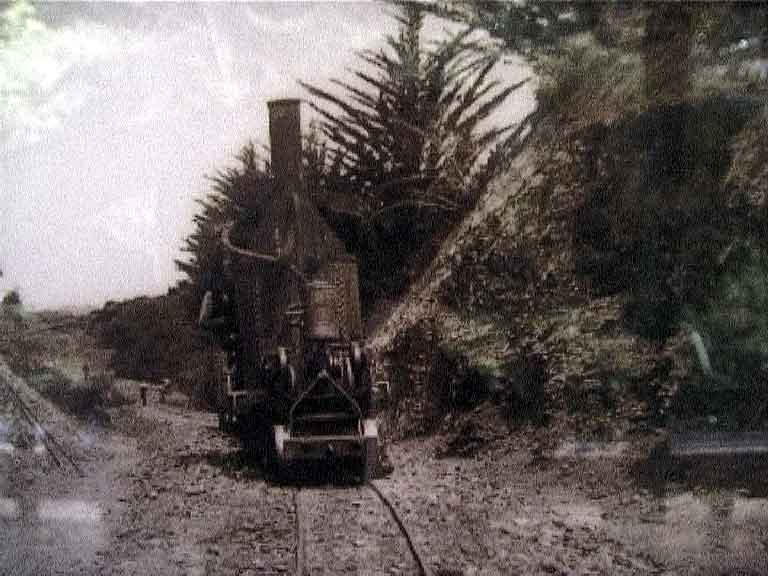 Another old photo of this amazing loco.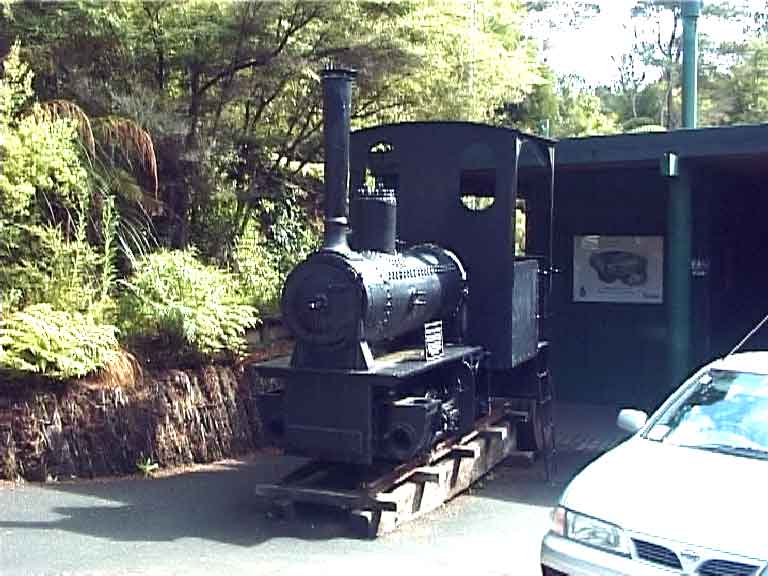 The remains of an Orenstein & Koppel loco are at Jacobson Creek. This loco is missing many smaller parts.
This trip had been postponed twice because the sea was too rough for the ferry trip to the Bay of Islands. This third attempt went ahead as a return trip by rail only. The weather was bad for most of the day but I got my second cab ride of the weekend. The train was topped and tailed by two Transrail diesels of different classes. I will add more details of the route later. For the moment, here are a few pictures: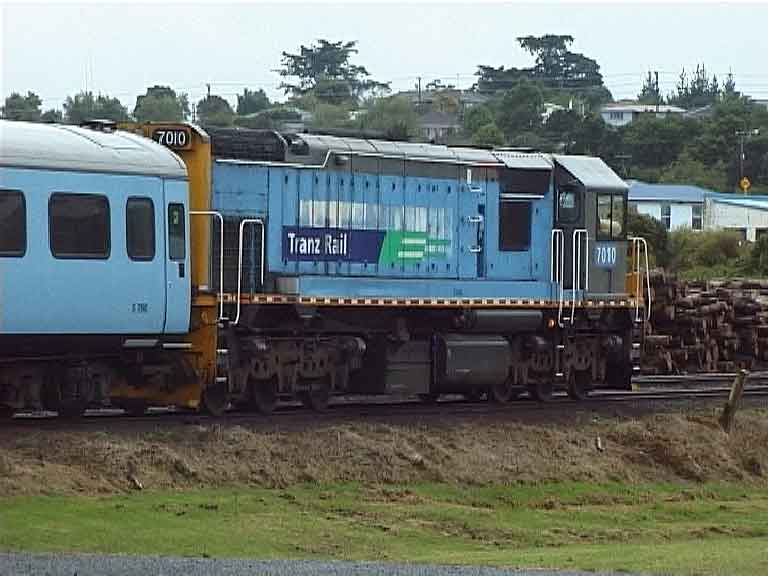 7010 on the Auckland end of the train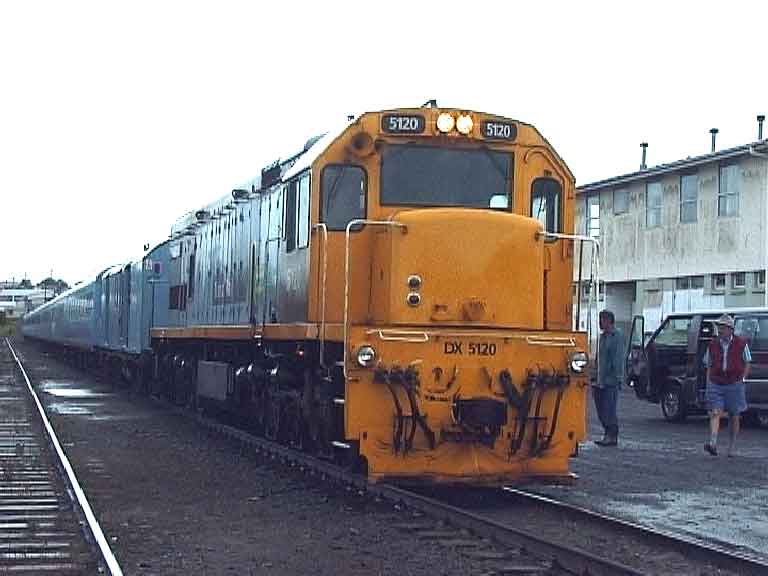 DX5120 on the Bay of Islands end of the train.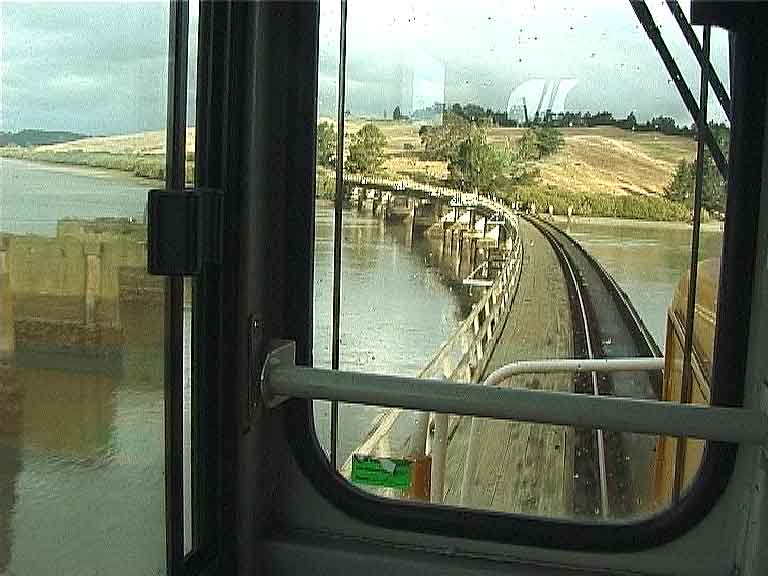 This curving trestle replaces an earlier bridge to the left. Note the walkway on one side only.
This preserved railway which features street running through Kawakawa and scenic views is temporarily closed for track upgrade. This closure has lasted about two years and there is no sign that a restart is imminent.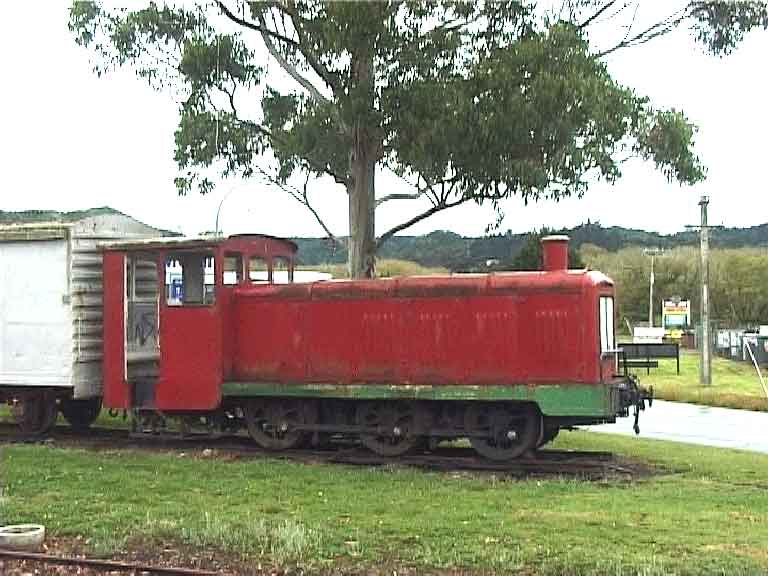 Unusual diesel plinthed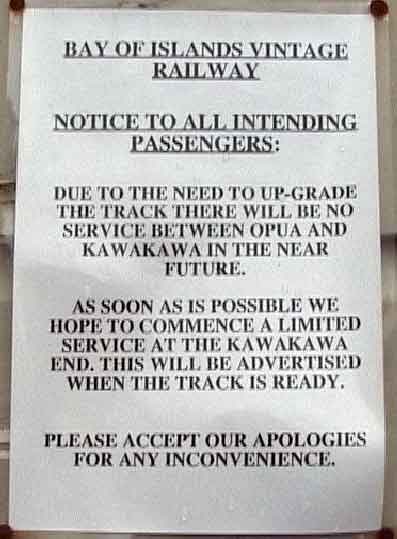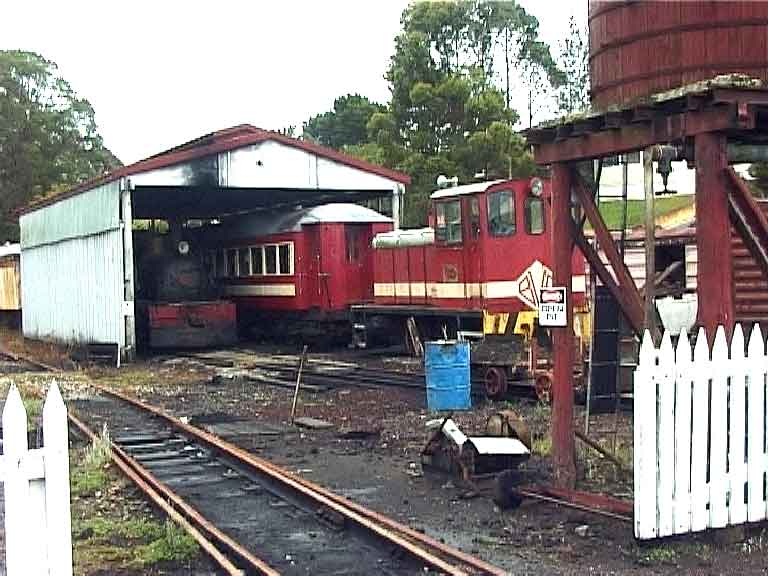 The sole steam loco in the shed at Kawakawa
The Museum of Transport and Technology at Western Springs, Auckland has 2 steam, one diesel, a preserved station, several steam road vehicles and a dual gauge tramline that runs to the zoo.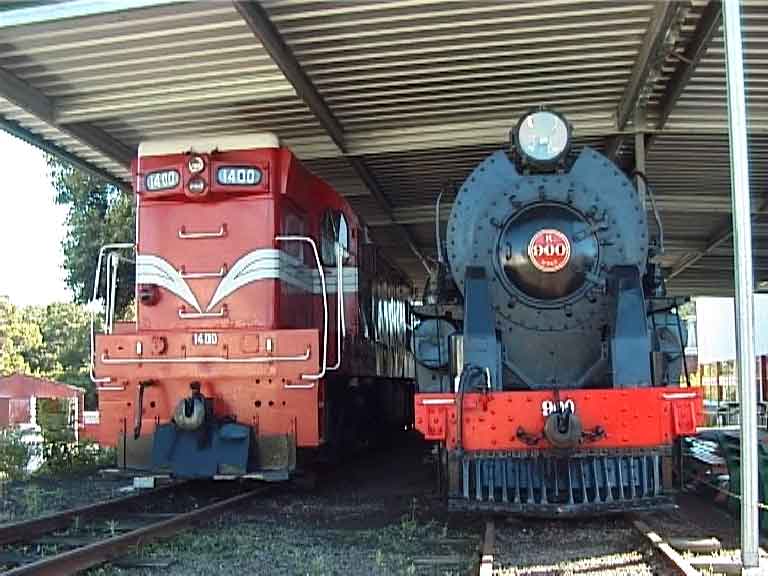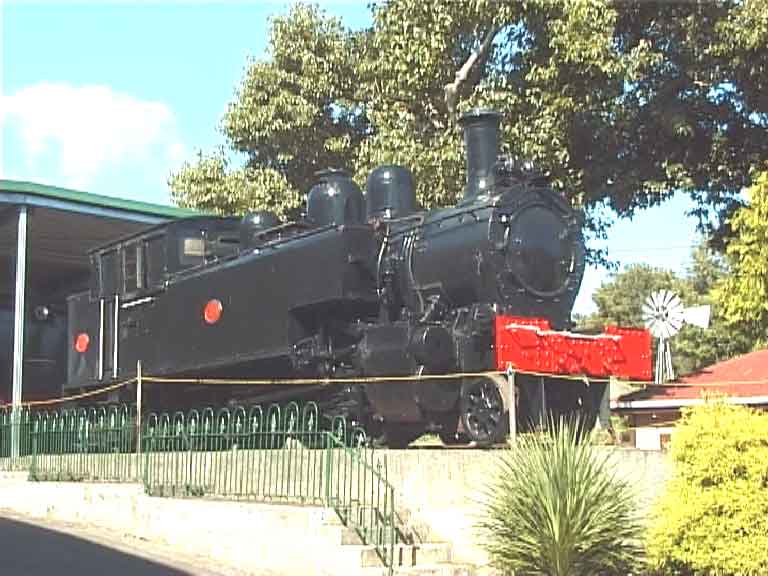 Class Ww tank. This loco has been section on the left side.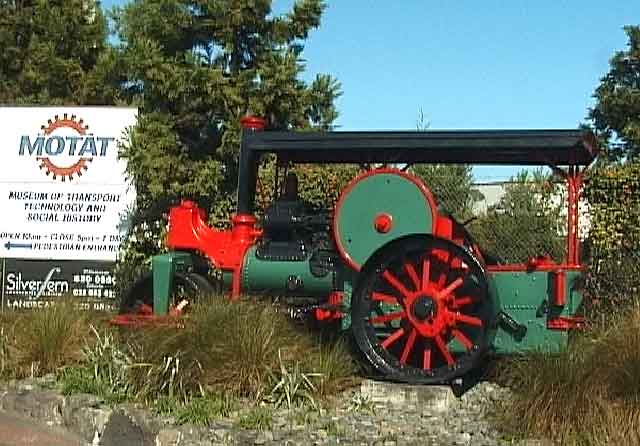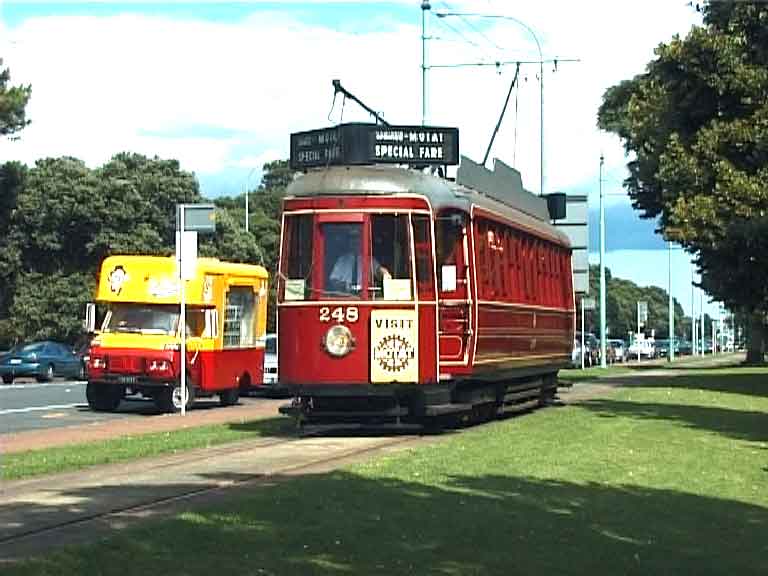 Andreas wrote: We had a special issue on New Zealand in our German Railfan magazine Fernexpress in 1996. I prepared the maps for that issue. Maybe the maps are useful to you, so I changed the title and the legend to English.
These are on separate pages to make it easy for you to print them.
Andreas and Fernexpress retain copyright of these 2 maps. Please respect their copyright. You are, of course, welcome to print these for your own, non-commercial purposes.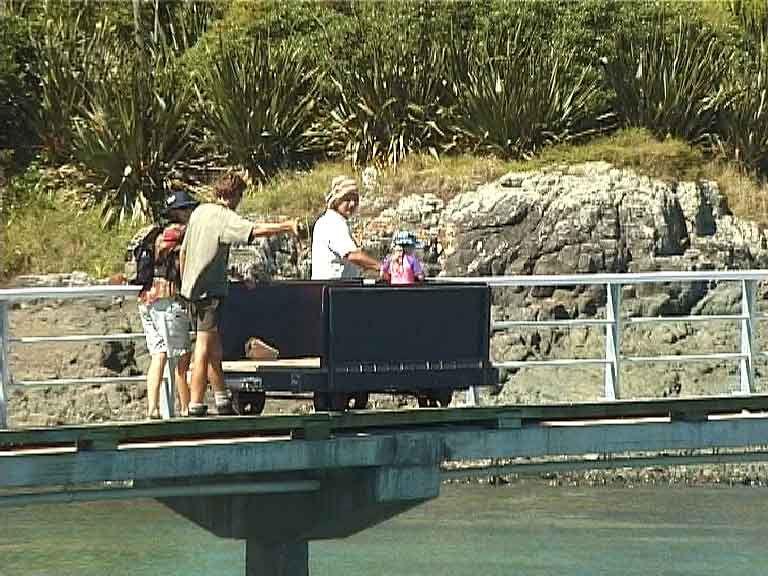 Tiritiri Matangi Island (a conservation site) has a hand-worked jetty line with a single wagon. (Gauge: 2.5 of my size 9.5 running shoes 2ft 6in?.) The line is in use Wed-Sun to meet the Fullers Ferry. Are these lines common in New Zealand?
What are these two locos seen from the balcony of my service apartment in Auckland on Sunday 10 February 2002?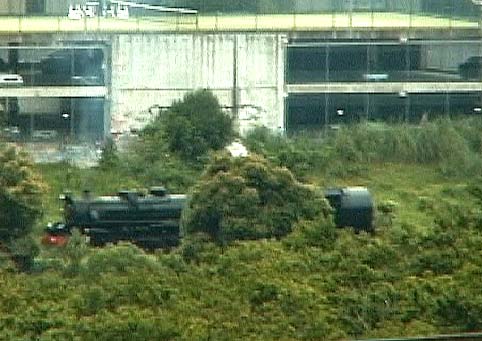 This is clearly a large, main line loco.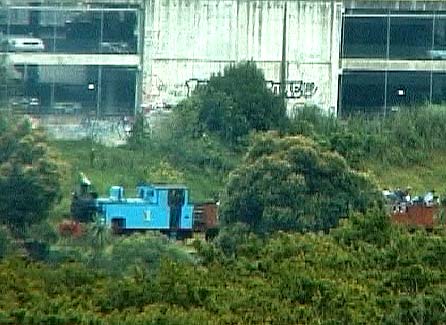 This is clearly Thomas the Tank Engine but mercifully without the face. What was it's former identity?
The small tank loco was giving rides in the open wagons. The large tender loco was running up and down, possibly giving cab rides. The location is at or near Auckland railway station.
These locos are owned by Mainline Steam. From their website, it appears that the locos above are JB1236 and ?
Other New Zealand Railway Links:
http://www.railfan.org.nz/
operate the Glenbrook Vintage Tramway 50 minutes by car from central Auckland. No access by public transport.
http://www.akcity.govt.nz/around/places/motat/
Museum of Transport and Technology
First NZ Railway book purchased:
David Leitch & Brian Scott, Exploring New Zealand's Ghost Railways--Revised Edition, Grantham House, Wellington, 1998 NZ$34.95
New Zealand Rail Magazine
New Zealand Railfan published quarterly by Triple M Publications, Wellington.
Contact mczero@xtra.co.nz for subscription details.
G T Carter sells used and new books about New Zealand railways. You can order by internet and email and pay by credit card.
Any suggestion on other books or magazines, new or out-of-print, to look out for or bookstores in Auckland to check out? Contact:

Return to my index page.