Shanhetun
The CNR line appeared 100% diesel. There are no through passenger trains from Harbin, you have to change at Wuchang. Local trains run from Wuchan to Jilin via Shanhetun. DFH3 and DH4 locos were seen. We drove to Shanhetun in about 2.5 hrs with Harbin CITS.
Shanhetun Forestry Railway
Nocturnal pattern of operation from Shanhetun. Two empty trains depart after 7 pm and two loaded trains arrive after 9 pm. Based on observations at Suiling and Zhanhe it seems that Shanhetun has more locos than it needs, produces inferior wood (thin silver birch) and is maybe almost logged out. Logging season Nov-Feb but cut logs take up to 12 months to clear. 63 km of track in Japanese times, now 420 km.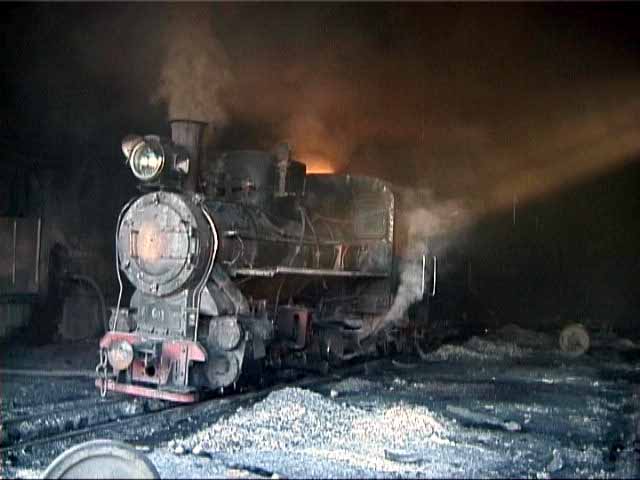 5 locos in steam on shed at 12 lunchtime on 12/20
67 shunt, 506, B031009. 05, B031603
64 dumped
67 is Chrzanow 3850 of 1959 with 8 wheel tender. 506 is Chrzanow 3844 of 1959. Chinese built locos here normally have 6 wheel tenders.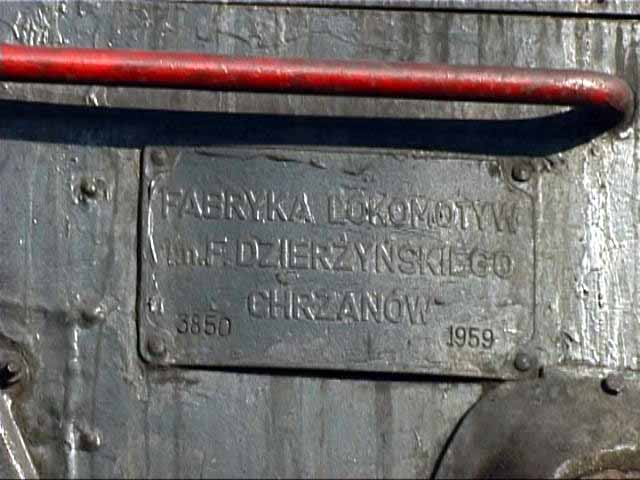 Reported 4 railbus + open wagons work a privatized public service:
15:15 to Dung Shin
16:00? to Bai Shr La
Steam worked passenqer service until 5 yrs ago. All passenger coaches are now dumped some off bogies and interiors are slowly being stripped for fire wood.
All-day trip to Chang Qing (4 hrs out) by Inspection railbus $50
dep 9 am
details of the line
scenic bridge 100 m before Niu Jia, loop
Wu Jia Qiao, loop
scenic section bridge, cuttings and ledge before Xiang Yan, loop, water
Chang Shen 36 km
Ha La Hei 43 km
Sir Shi Jou 49 km
Sha He Zi
junction, water and coaling plant
we turned left
---------------------
straight on to Bai Shi La forest factory
---------------------
Fen Dou
Da Ling junction and signal box 69 km
saw loco 06
You Yi Cun
06 went ahead to clear line of loads
Shuang Ma Jia
San Shi Ba
Chang Qing km 100.5
loco 05 on log train