Harz Narrow Gauge 2008
A visit 12-18 May 2008 has given me more modern video footage that I will work on along with pre-unification footage for a 'Harz Narrow Gauge Then and Now' DVD. Along with HDV video footage, I also took some still images and you can see a selection of these below.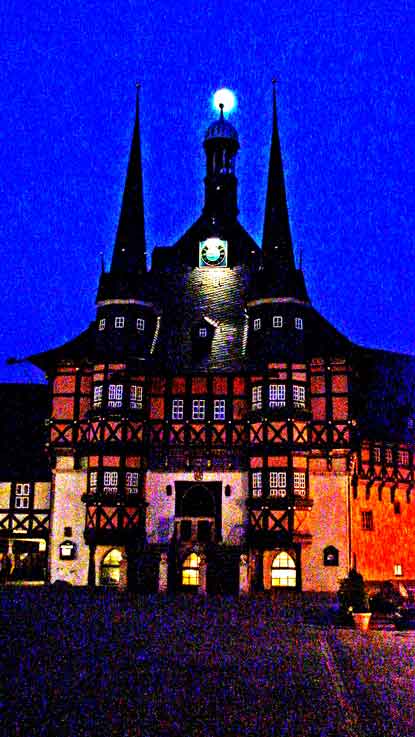 Fairytale view of the main square in Wernigerode by moonlight with the moon rising over the Rathaus.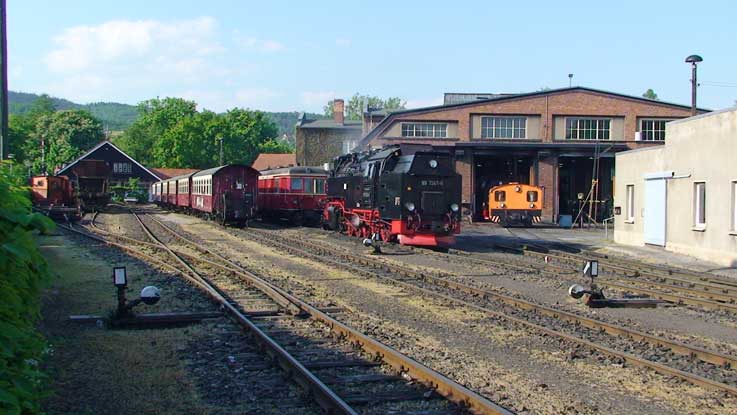 View of Westerntor works with stock, heritage diesel railcar, standard 2-10-2T and a converted standard gauge 'kof' shunter.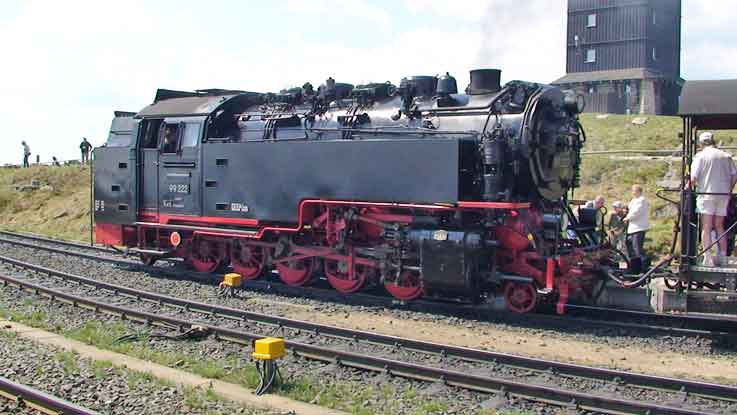 Unique pre-war 2-10-2T 99 222 which was later developed as the post-war standard class of 2-10-2T. Compare this with the illustration below. The loco is seen at the summit of the Brocken having run round its train prior to departure.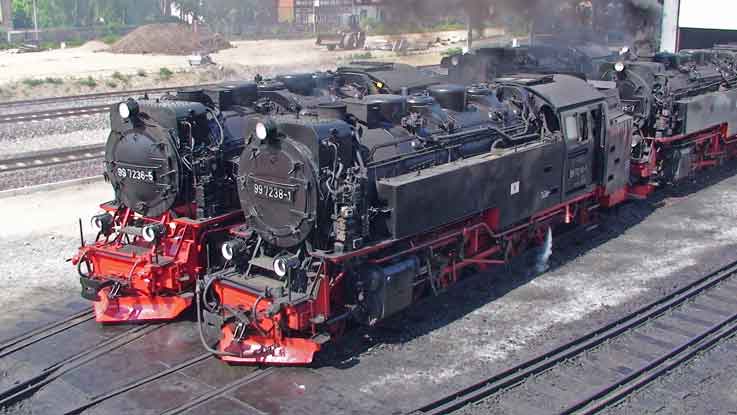 Four of the standard 2-10-2T locos on shed at Wernigerode with 99 7236 and 99 7238 in front. Although similar to the pre-war loco 99 222, there are several detail differences.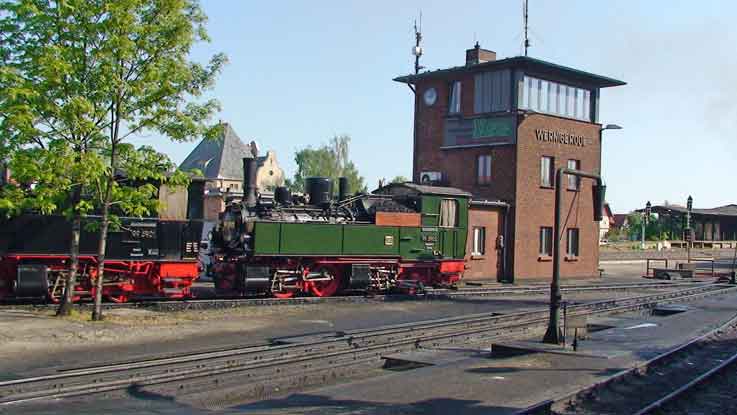 The railway also posseses 3 mallet locos of which 99 5902 is one of a pair. Near identical 99 5901 is partially obscured on the left in this view at Wernigerode. These locos are used once or twice a week normally double-headed on heritage trains up the Brocken.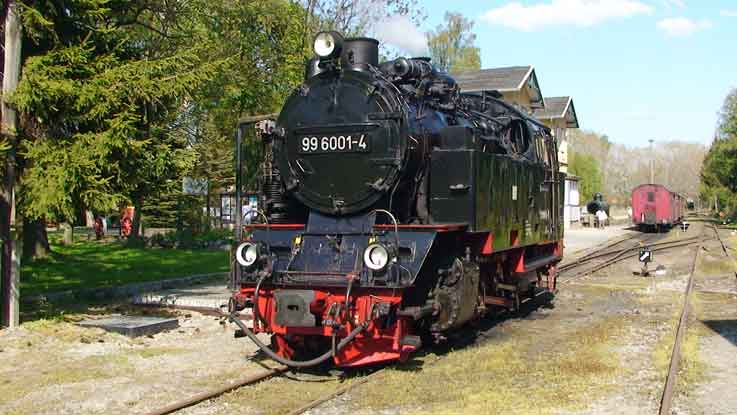 Non-standard 99 6001 is based at Gernrode for trains on the line from Quedlinburg to Hasselfelde.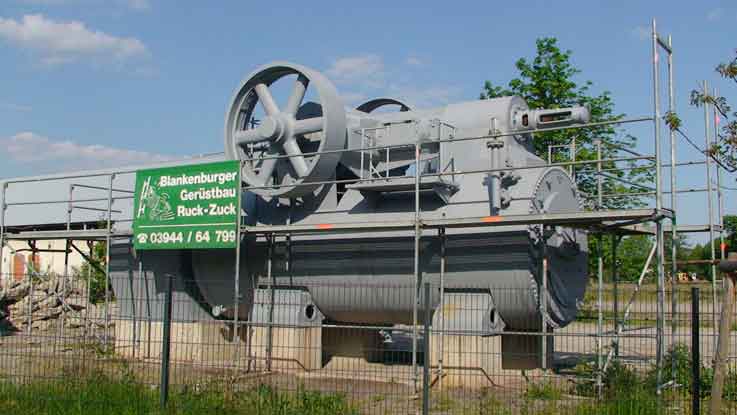 This large combined stationary boiler and engine is plinthed between Wernigerode and Westerntor stations. Any details of its history would be welcomed.
Please contact me if you are interested in the 'Then and Now' Harz DVD I am preparing. I will keep you informed on progress and let you know when it is available.


This is not a hotlink. You need to type this into your email To: line.
Go to the DVD list
Back to my Index Page