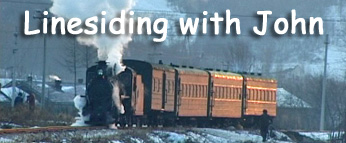 The first DVD from this trip is now ready.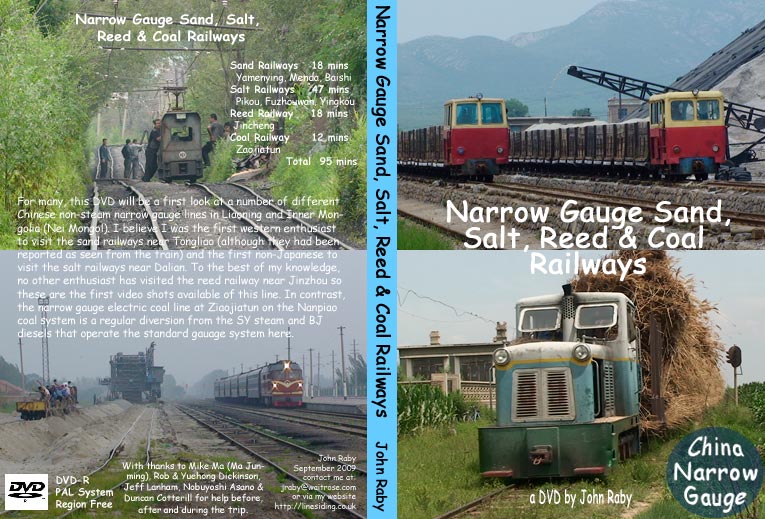 I have also produce a DVD covering the 3 standard-gauge steam lines Nanpiao, Pingzhuang & Yuanbaoshan.

This blog is now complete. If further changes are made the date of latest changes will be added after the title. I will begin working on a DVD of the railway sections of this trip on my return. Let me know by email to the address below if you are interested and you will secure a special pre-publication price for the DVD.
Tongliao Sand Railways (including arrival in Beijing) (separate page created 6 August)
Pikou Salt Railway
Fuzhouwan Salt Railway (including Wudao)
Pulandian General (non-railway)
Yingkou Salt Railway
Gongchangling/Anping Iron Ore Railway
Nanpiao Coal Railway
Jincheng Reed Railway
Jinzhou/Nanpiao (non-railway)
Pingzhuang Coal Railway
Yuanbaoshan Coal Railway (updated 6 August)
Jiajiehe (village near the Great Wall) (added 6 August)
Great Wall hike (added 6 August)
Email comments to: