April 2022



So in 2020 there was a pandemic
(actually starting in China in late 2019)
and we were all locked down and there were no foreign tours for all of 2020 and most of 2021 and the world changed dramatically and has still not got back to normal although some of the world appears to be opening up again. I had already decided to conduct most of my communication by email not via this website as I have a reasonable size mailing list (see below for how the Linesiding Club evolved). It seems that the days of the personal webpage are almost over (I now only have a WYSIWYG web page editor that works on an old laptop which makes updating it a pain!) and while some people have moved to Facebook, Twitter and Instagram, I prefer good old email which continues to work well though it all.

My email addresses are:
john@rabylee.uk & linesiding@gmail.com
I list the gmail account just in case you don't get a reply from the rabylee email address.
During the pandemic, starting from February 2021, I have organised Linesiding Club Zoom meetings which you are welcome to join. The plan is for one a month, normally on the third Tuesday at 20:00 UK time, and normally comprising 4 x 15-20 minute photo presentations on varied steam railway and narrow gauge topics from presenters on my mailing list.
Unlike other railway zoom presentations which typically feature one long slide show by one presenter in 2 parts over 2 hours, Linesiding Club zoom meetings are have much more variety and are faster-paced. The February Zoom was attended by over 50 people.
I also send out a monthly Linesiding Club Update which feature items in the railway news and from my email inbox over the last month. A sample edition included 4ft 'Scotch Gauge' Railways, surviving working Fireless locos, preserved steam in Japan, surviving Ukrainian narrow gauge lines and preservation progress in the USA.
When it becomes possible again, I plan to organise international rail tours again. The most likely destinations for these tours are Romania, China, Indonesia, Australia & the USA. If you subscribe to my Updates, you will be able to keep up with my plans.
Please note as you browse the pages on my website that although you may see links to them, the following are no more:
email address: jraby@waitrose.com
is defunct
and the
web domain: linesiding.co.uk
no longer in use
and the ones that work are:
email addresses: john@rabylee.uk, linesiding@gmail.com
web domains: www.rabylee.uk
I don't plan to update this index page regularly or add new information about tours, surviving world steam or narrow gauge lines so please email me to ask to be on my mailing list to keep up to date on these.
I do not plan to go through the pages linked below to weed out bad links or continue to update them. However, I leave them up as it costs me nothing and some people may still find them useful.
John
Raby
The Linesiding Club
The new name for
Linesiding with John
A review of the people who have participated in my tours over the last 2 years showed that a small, select group of repeat participants made up the majority and that these people participate in one or more tours every few years. I can count between 20 and 40 people who fit this description. This group of people whom I have dubbed 'The Linesiding Club' (or TLC for short) will be my main focus in the coming years. Although I have seen few new tour participants recently, they are welcome to this small club of enthusiasts who enjoy steam, narrow gauge and industrial railways, foreign rail travel, going to out-of-the-way places, eating interesting food and being in the company of like-minded people. I can only provide tours that you will enjoy if I am aware of you and your interests so
please contact me if you would like to join the Club.
Club members receive a (roughly) monthly TLC Update by email and are the first to know about any new tours.
July 2020
Latest Update - July 2020
Previous Updates
2020
Linesiding Tours 2011-2020 e-Book
Linesiding Tours (Also previously referred to as Linesiding with John) ran its first tour in 2011 and 2020 makes 10 years of Linesiding Tours. To celebrate this, I have prepared an e-Book in 2 parts (2011-2015 and 2016-2020). Each part is copiously illustrated and runs to over 100 pages. To obtain a link to download your copy (opens as a PDF file), email
john@rabylee.uk
and I will send you the link to Part 1 and Part 2.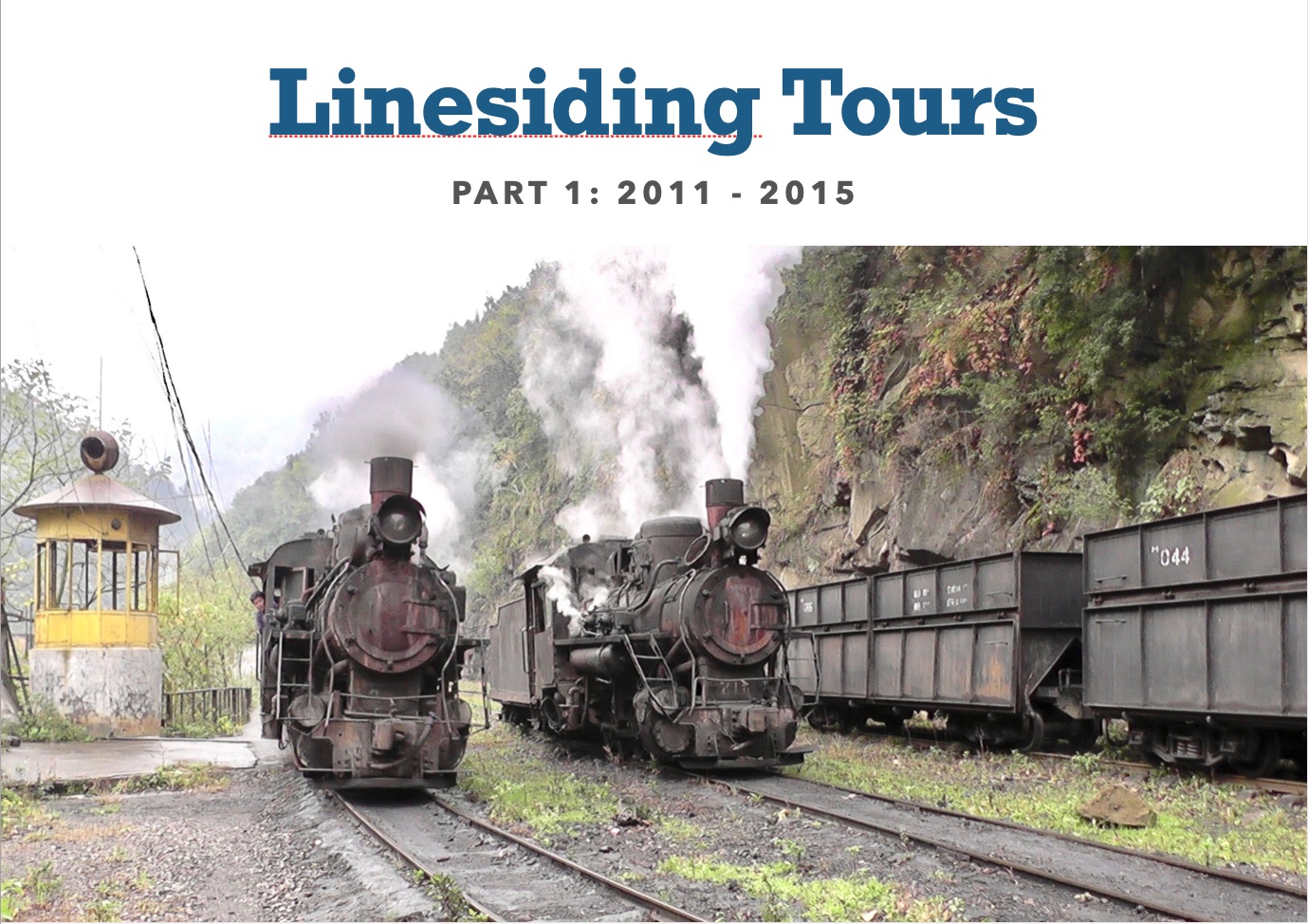 Tour News
China Narrow Gauge III
is on hold. The current likely date for this tour is September 2021. The next
Romanian Narrow Gauge
tour will likely be combined with
Bosnia and Serbia
in 2021 (May - August period). The corona virus pandemic makes planning with any certainty challenging and I do not expect to make any new detailed plans for these 2 tours until things return to some sort of normality.

China Narrow Gauge III Proposal
(opens as a pdf) - as a guide to what the 2021 tour may be like - this tour will not run in 2020 as originally planned.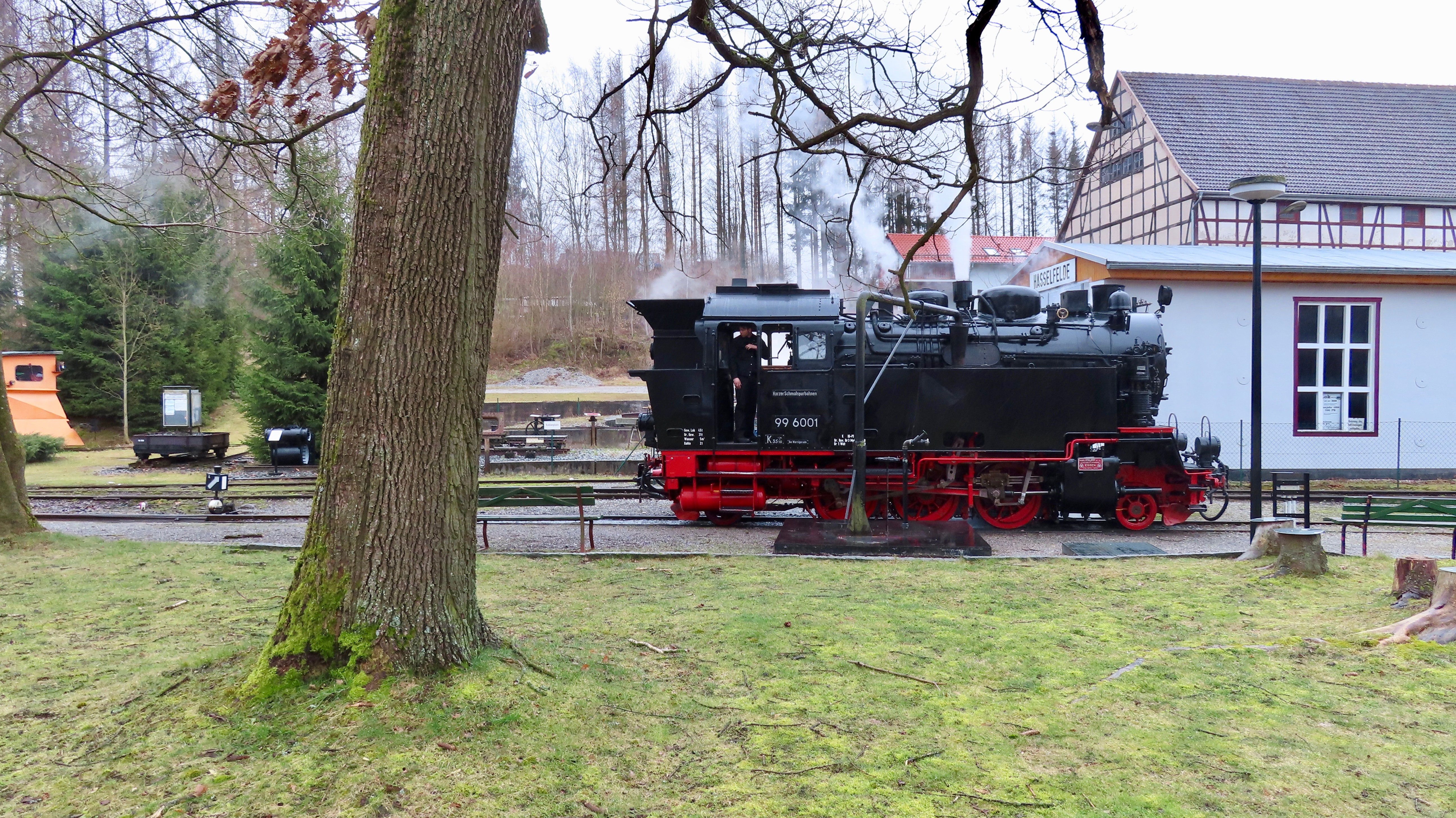 One of my last photos of steam before the lockdown - 99 6001 on a regular service working at Hasselfelde on the Selketalbahn on 24 February 2020
No changes or updates have been made below this point.
-----------------------------------------------------------------
Previous Updates
2019
Illustrated Report on the 3-day Stafold Barn September 'Road, Rail & Ale' Event
Tour Blogs from Romania Narrow Gauge Exploratory Tour
2019 August
now available
Trip Reports from Malaysia Oil Palm and China Narrow Gauge II Tour March - April 2019
This is the latest version of my Index page dated February 2020. I update this page roughly monthly. Please note that nothing below this text has been updated since March 2019 and all new information is above the photo above. I also send out an email Update which will have more up-to-date information than this page.
Email me
if you would like to receive this by email. My previous Index page has been renamed Recent Reports and has links to tours and visits in the last few years primarily to China, Bosnia and Indonesia. That page will be adapted to its new role.

Archive
Statfold Barn June Event Videos - now available on YouTube
Just For Fun 1 - A souvenir you can make for your house/garden
Tracks to the Trenches 3 - Footage from the Saturday available on YouTube
Just For Fun 2 - A souvenir you can make for your house/garden
Jurassic on Regular Passenger Trains on the Lincolnshire Coast Light Railway
Just For Fun 3 - Railway Novels
Night Train at Statfold Barn September 2018
Just for Fun 4 - Railway Novels II
Eritrea & LCLR Videos - November 2018
Just for Fun 5 - Uses to which narrow gauge railways are put
Banovici Full Line Charter Video - added December 2018
Just for Fun 6 - More uses for narrow gauge railways
The World's remaining real steam - added December 2018
Tours
China Narrow Gauge II
16 March - 9 April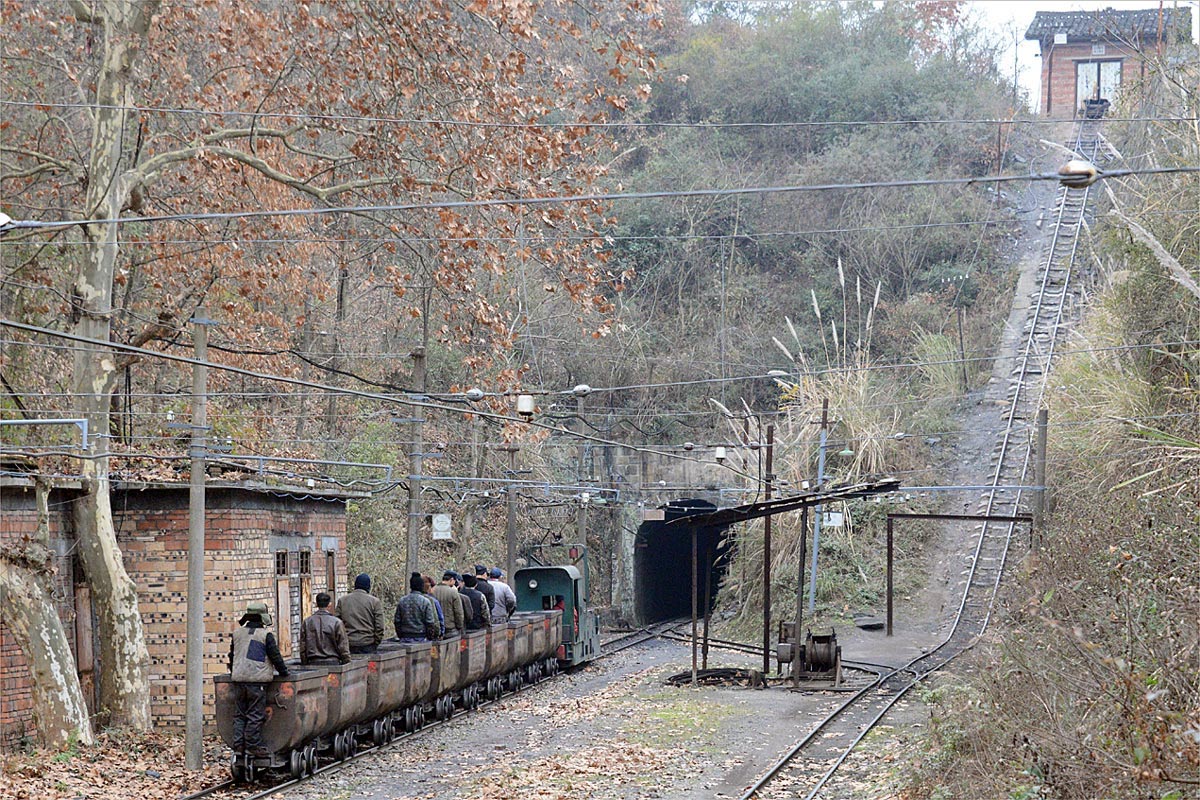 Baishui Coalmine Sichuan by Ichiro Junpu, used with permission
This tour is now closed for bookings.
Sign up for email reports along the way.
Full tour details are available here:
http://rabylee.uk/China_ng_II_tour_details.pdf
but there have been some minor adjustments.
This tour starts in Chengdu.
Part 1 Sichuan & Chongqing (16 March for) 17 March - 25 March (9 days)
Rongshan (expected defunct but probably interesting to confirm and have a look at what has happened here - also 2-3 active coal mines near here), 6 small coalmines on the route south east, 2-3 mines near Dazhou and the long electric line at Honglu near Yongchuan
Train transfer Chongqing - Chenzhou or leave/join tour in Chongqing
Part 2 Hunan and Henan 26 March - 30 March (5 days)
Matian diesel coal railway and other lines nearby, visit Yujian tourist railway to see their stock
High speed train to Beijing (30 March) then fly to Jiamusi (31 March) or leave/join tour in Beijing
Part 3 Heilongjiang 31 March - 9 April* (10 days)
Hegang sg electrics and ng coal mine railways, Huanan C2 steam tourist train, electric ng cement railway near Haolianghe, Qitaihe and Jixi
Plane transfer to Beijing 8 April - depart for home on 9 April
The full tour is 24 days and people can join and leave along the way but preferably at the beginning or end of Part 1, 2 or 3. For Part 2, it will be much easier to join the tour in Chongqing rather than Chenzhou (which has no nearby airport).
The idea for my second China narrow gauge tour is that we start from Chengdu, China and travel across the country east to Zhengzhou stopping at narrow gauge lines along the way. The route from Guangyuan (the city close to Rongshan, 4 hours north of Chengdu) to Chongqing has around 10 narrow gauge coal mine lines. There will be time to find out what if anything has happened at Rongshan. We also plan to visit the long 762mm electric line centred on Honglu near Yongchuan. We will then move on by train to Hunan province where there are a further 11 narrow gauge lines but we will focus on Matian and 2 other lines near to Chenzhou before taking a high-speed train to Zhengzhou in Henan with a visit planned to the Yujian narrow gauge steam and diesel tourist line currently under construction. The final part is a trip to Heliongjiang coal country for both ng and sg action including sg crocodile electrics at Hegang, an electric ng cement railway and Huanan now reviving as a steam tourist railway.
To see narrow gauge lines we plan to visit, please see
http://www.kii762mm.com/modules/pico/index.php?cat_id=251
To read about the lines in Heliongjiang, see Peter Haworth's report of his recent trip
http://www.chinesemodeltrains.com/tripreport_ncw1.html

Romania
I have negotiated a 12 day tour of the seven active Romanian narrow gauge lines to see and ride the tourist train operations in August 2019. You can read in more details about the tour
here.
www.rabylee.uk/romania_2019_tour_proposal.pdf
The tour is open for bookings and there were sufficient bookings at the end of February to run this tour. The tour is 'go' but more bookings are welcomed and every booking reduces the price for all participants. Bookings will close in early May once we finalise the program. This will be when all of the lines to be visited have published their summer timetables.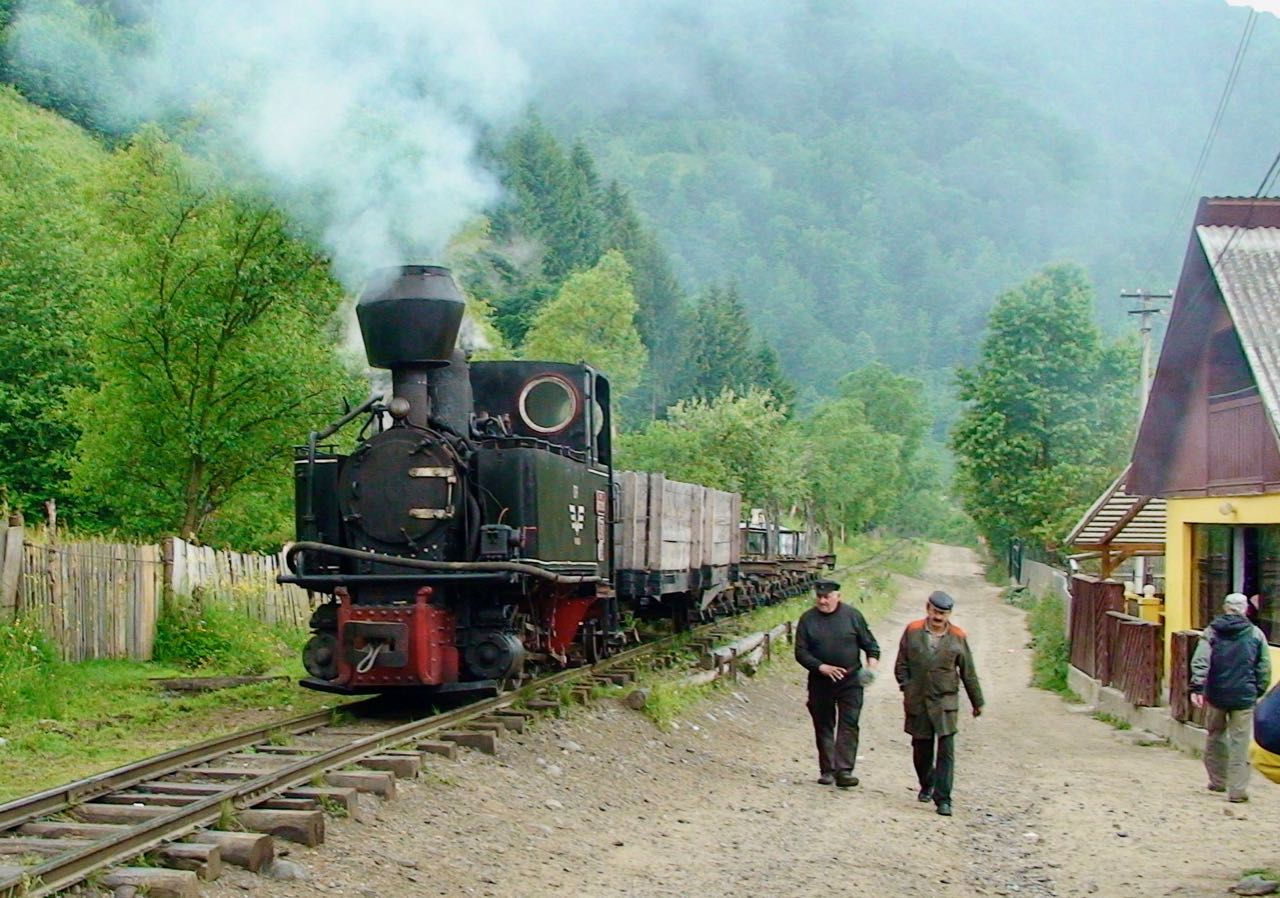 China
Sandaoling in Winter Tour 8-17 December

I posted daily email reports from Sandaoling to those who subscribed. You can now read these here:


Day 1 - Arrival - Part Day - Pipe, Coal Yard, Washery, Kenkou, North Rim
Day 2 - Kenkou, Dongboli, Ba-erzhan, Washery, Pit Rim north & south
Day 3 - Kenkou, Dongboli, Pipe, Ba-erzhan
Day 4 - Kenkou, Dongboli, South Rim, Erjing, Yijing, Washery Branch
Day 5 - Dongboli, Ba-erzhan, Blue Loader, North Rim
Day 6 - Workshop visit
Day 7 - Dongboli, Coal Yard, Washery Branch, Ba-erzhan, North Pit Rim
Day 8 - Departure - Part Day - Dongboli, Pipe
I uploaded a portfolio of Jun's 2017-8 Winter Photos
http://rabylee.uk/junsandaoling.pdf
You can read what the 'Linesiding without John' group achieved here:
http://www.linesiding.co.uk
As an archive item, the details for the proposed tour are here: http://rabylee.uk/SandaolingDec2018.pdf This can be taken as a guide to any future Sandaoling tours. The earliest a new tour could run would be October 2019 with the window October 2019 - January 2020.
Mine management still generally seem to be pointing to September 2020 for the end of all steam at Sandaoling on both systems. To me that suggests one final tour in the 2019-2020 winter but possibly not at the coldest times (December-January).
Bosnia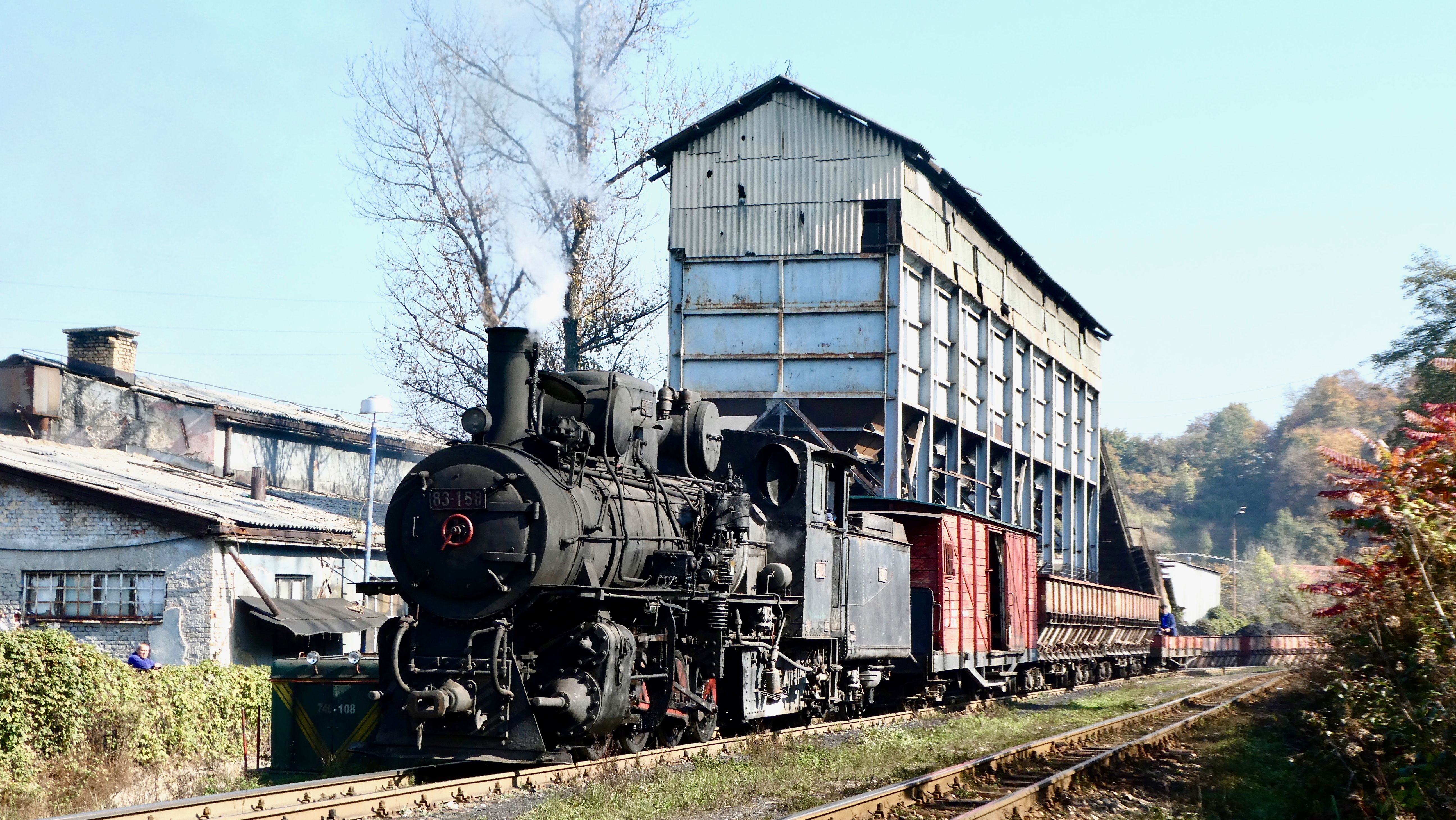 This tour ran 8 - 14 October with an extension to Mostar (for general railway and non-railway explorations). The tour was successful with wonderful sunny weather and more locos in steam than expected. We certainly didn't expect to see a class 62 (the local version of the WWII USA tank) in action at Oskova in 2018. At the end of the tour, rather than thinking, 'That's the last time we'll do this!' it was more a case of 'Should do it again?' I think we concluded that we wouldn't be able to guarantee the perfect weather nor the quantity of steam on any future visit and that we would want to again try adding Mokra Gora (Serbian narrow gauge) to the tour. Mostar is definitely worth a visit. A report of this tour in the form of daily updates is here http://www.rabylee.uk/bosnia2018.html If you are interested in a Bosnia-Serbia real and charter steam tour in 2019 or 2020, please let me know.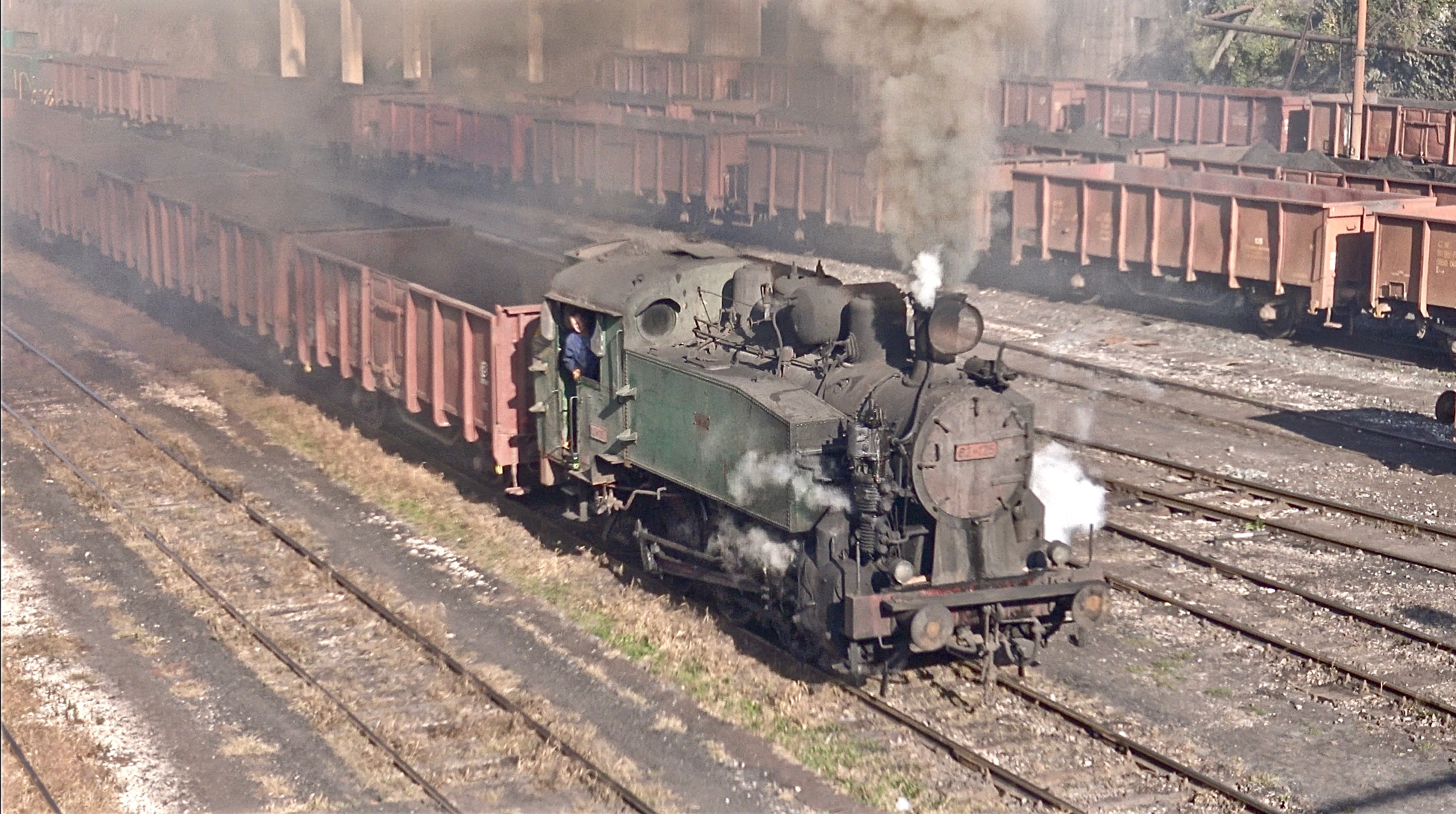 Indonesia
Java Sugar Mills 2-3 weeks in the 23 July - 22 August period
Tour cancelled due to insufficient interest this year.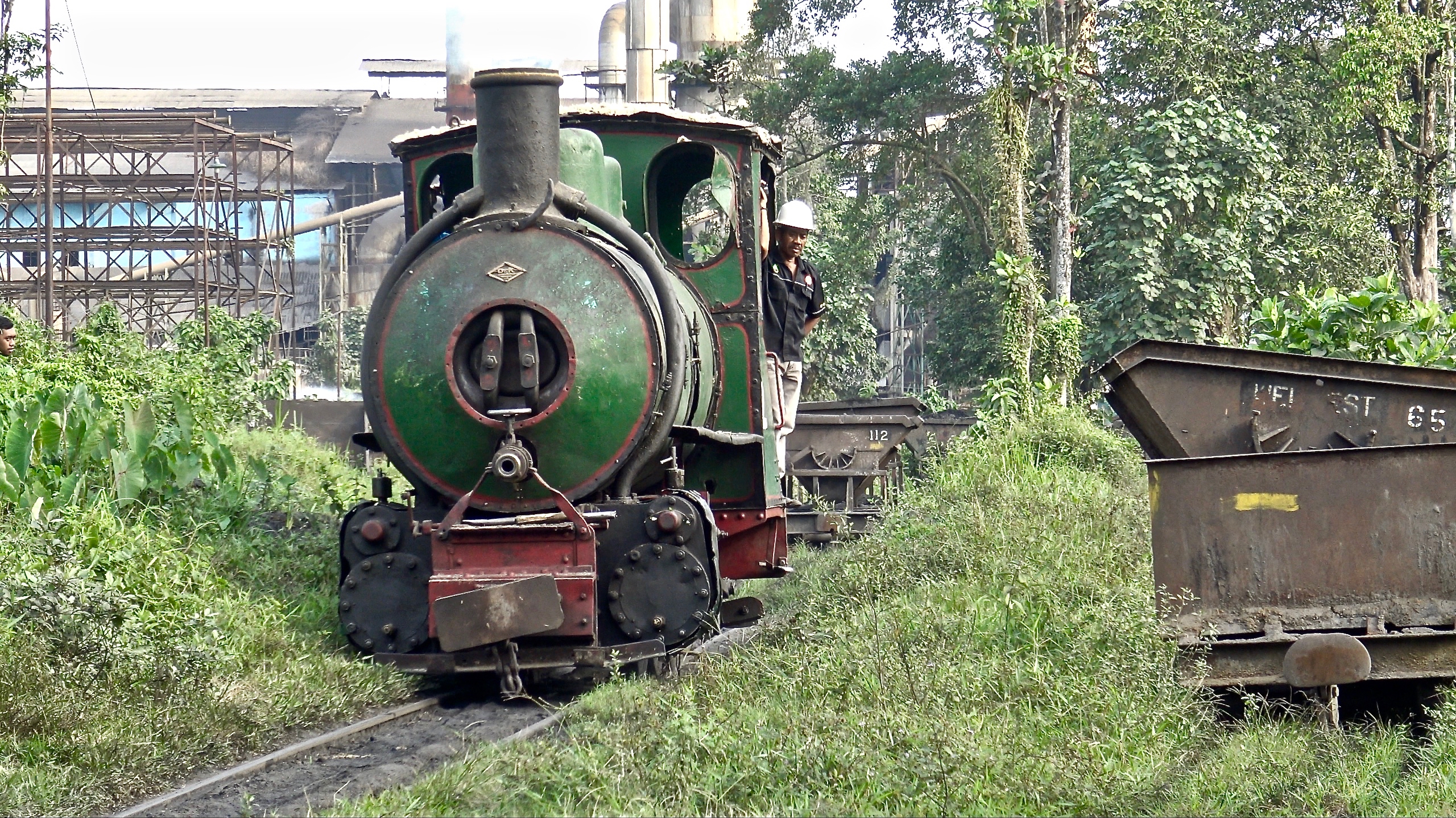 You can read about the 2017 trip here: http://rabylee.uk/java2017tourblogs.html

You can read an illustrated summary of Wilson's emails about the 2018 Java sugar cane season at http://www.rabylee.uk/wilsonjava18.pdf
This month's video

This video shows just one day at Sandaoling in December 2018 (and there are several more days to edit!).





Archive

The world's remaining real steam

(by which I mean working industrial steam locos excluding fireless)
Real working industrial steam is now down from 4 to just 3 countries; Bosnia, China and Indonesia with around 10 separate operations in total (ignoring remaining fireless in Europe). Trevor Heath reports via Rob Dickinson (22 November 2018) that at Hwange coal mine in Zimbabwe 'the crews were unwilling to use steam and had damaged it, as such a diesel was being sent down from TJ when needed." and that "This probably represents the end of 'working steam' in the continent."
http://www.internationalsteam.co.uk/africa.htm#Zimbabwe
and removes Zimbabwe from the list of real working industrial steam countries.
(There are still working fireless in Germany, Austria and Slovenia:
http://www.internationalsteam.co.uk/europe.htm#Fireless
)
In Bosnia, China and Indonesia in many cases the remaining operations are just one loco in steam and action can be sporadic or infrequent. The only reliable operations with more than one loco in use are the Sandaoling Coal Mine Railways in China and Purwodadi Sugar Mill (for 4-6 months of the year) in Indonesia. If we include fireless, 2 additional locations can be includes in Indonesia at Pagottan with 3 locos and Semboro with 2 locos in use. I have discounted Shibanxi in China which has become very touristy but the two (tourist season) or three (off season) daily local passenger trains can be steam if the steam-outline diesel is not used. In Bosnia, the three operations using steam are close together but with only one loco in use at Dubrave and Sikulje and maybe one in use at Oskova on the narrow gauge and all short shunting operations, a visit really needs charters now to make it worthwhile.
Real working steam remains a major focus of my trips but with its imminent demise, I also arrange trips to see narrow gauge (and occasionally standard gauge) industrial railways.
This month's video - December

This video features the second of the two full-line charters that we had at Banovici in Bosnia on the recent Linesiding with John tour. We were blessed with good sunny weather and the autumn colours added to the views along the line. The loco for our charter was 83 158 which was the healthier of the two 83s this year.



or go to this page: https://youtu.be/KRgdycO1i60


Just for Fun - December

Last month I asked you for ideas on different types of usage for which narrow gauge agricultural and industrial railways have been built. My initial suggestion was:


coal, palm oil, logging,

necropolis, hospital, water cress,




water transport (of drinking and mineral processing water),


I should also add

water pipeline servicing

which I have seen in New Zealand in the Waitakere Ranges west of Auckland.
Others suggestions have been:
dockyard, cranberry, banana, sewerage treatment plants, brickworks, clay, limestone, all sorts of minerals, slate, railway ballast in the form of river stones (there was one in Sumatra), sugar beet, sugar cane
Do you have any more suggestions? I'll try to come up with a longer list next month. Photos would be good.
Meanwhile, Nigel sent me these photos of a
harbour railway
. It looks like these are hand propelled to the right location and then the hand/powered winch is used to drag a boat out of the water. They must take a lot of sideways force during the winching operation. I wonder how they are secured against toppling over in the process. Perhaps the third rail provides a clue to that.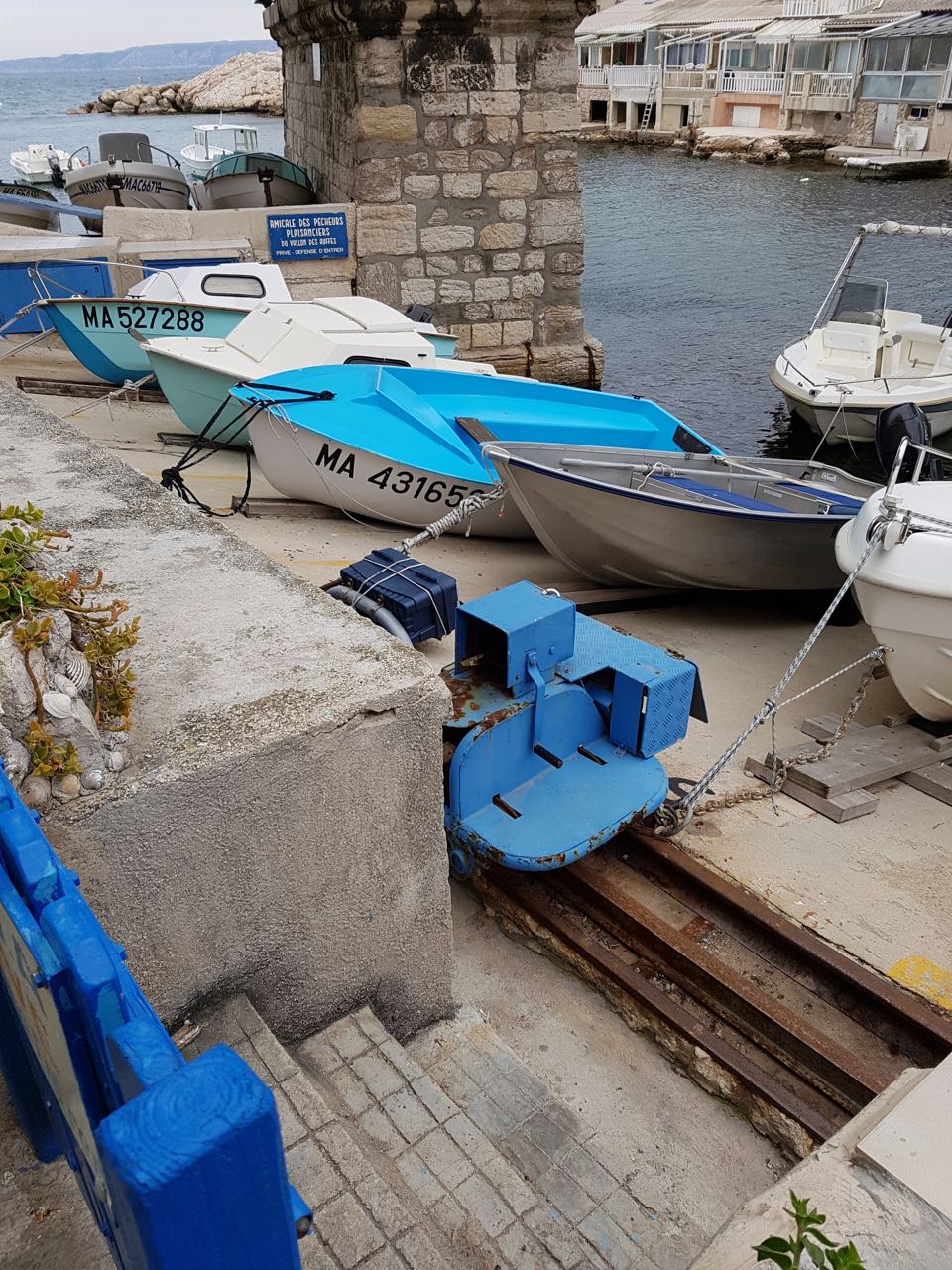 This looks like a hand winch.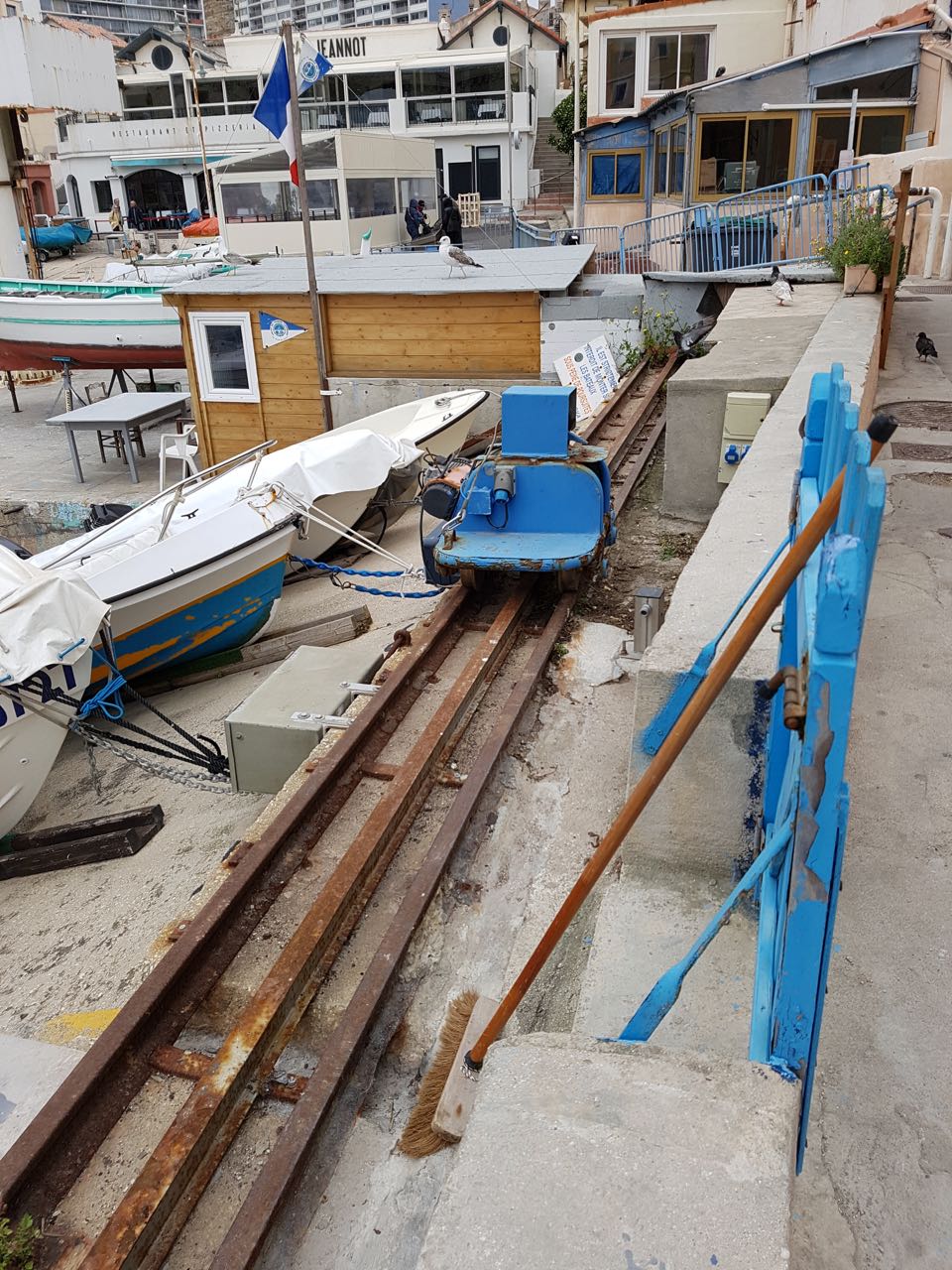 This one appears to have a powered winch with electric power


This month's videos - November
Did you know you can see all of the videos I have uploaded to YouTube over the years here:
https://www.youtube.com/user/trundlebahn/videos

Just selecting one of these at random, I offer you 'mallets in Eritrea':



This is the first of 8 parts from an Eritrean video from 2009 filmed on a FarRail tour.

My latest upload to YouTube has been prepared for the Lincolnshire Coast Light Railway's AGM on 3 October. By request, I have prepared a short video showing the participation of LCLR stock in the July 2018 'Tracks to the Trenches' event at Apedale.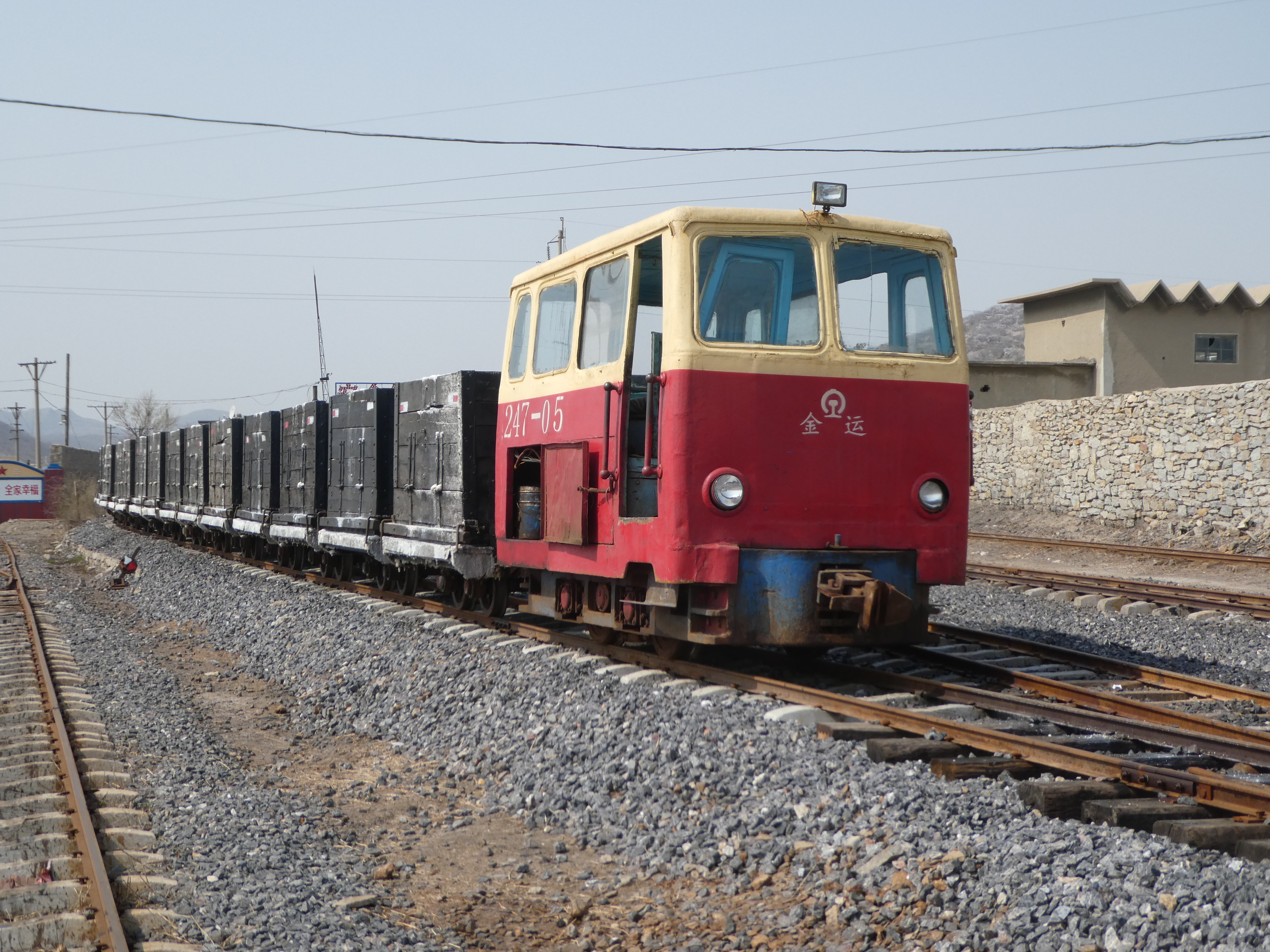 Salt Railway at Fuzhouwan, China (see Just for Fun below)

Just for Fun - November

While many public railways carry passengers and many industrial and agricultural products or raw materials, other railways are or were dedicated to just one product such as a sugar cane. What other types of single-use railway can you think of? Some easy ones are coal railways, palm oil railways and logging railways. Some more obscure ones are necropolis railways (there was one from London Waterloo), hospital railways (often associated with mental asylums), water cress railways (Hampshire) and water railways (used in Namibia to carry drinking and water for the diamond processing). What are some of the more interesting single-use railways that you have either photographed or heard about? Send me a digital photo if you can for inclusion next month.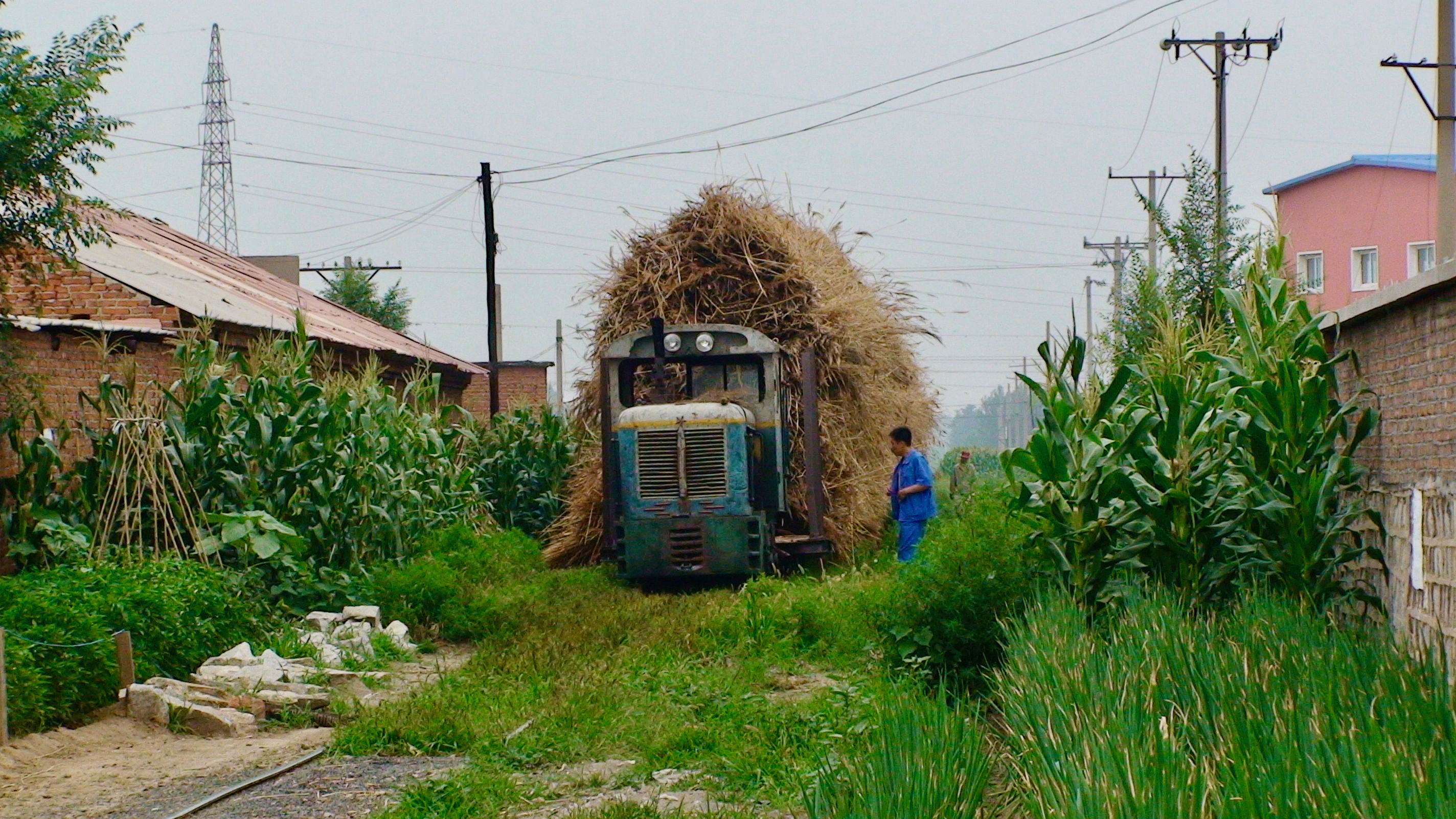 Jincheng Reed Railway (used to supply reed to a paper factory), also in China.

This month's video - October
Sit back, relax and watch this gentle night ride at Statfold Barn in the growing darkness with 'Harrogate' in charge of a special run for staff, volunteers and the crew of the steam road and farm vehicles that attended the September Statfold Barn Gala.



Just for Fun - October
There is no Just for Fun this month except to add that there are various Indian and Sri Lankan railway novels including (about Indian) The Penguin Book of Indian Railway Stories, Ruskin Bond (editor) and John Masters 'Bwohani Junction'. From Sri Lanka we have 'Yakada Yaka' by Carl Muller part of the Burgher trilogy. More ideas for good reads that are also railway novels would be most welcome. Email me with your ideas.
This month's video

- September


I've uploaded a video to YouTube showing the Lincolnshire Coast Light Railway's steam loco Jurassic on regular 2 coach passenger trains this summer. The line now has a short extension and a new run round loop.

https://youtu.be/jYkg2G_nrbM
Just for Fun 3 - Railway Fiction
How many of you are fans of railway fiction? Not many, would be my guess. However, if the railway background and operating practice is authentic, they can be an enjoyable way to relive the days when steam was in regular use around the world.

I think the first book of railway fiction I read after Rev. Audrey's 'Thomas the Tank Engine' books was 'Jennie' by J.B.Snell which is based on the Talyllyn Railway in Wales.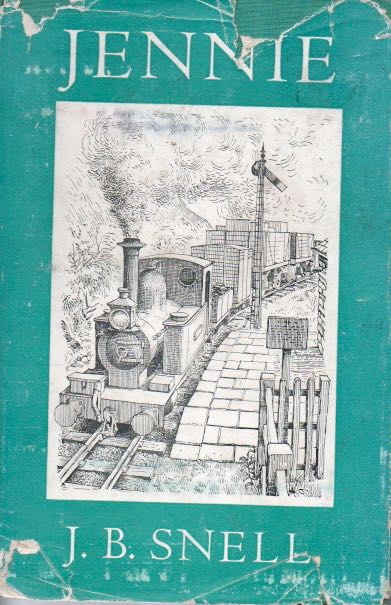 A more recent find was C Hamilton Ellis who is famous for his non-fiction railway titles. However in the 1940s he wrote several ripping yarns based on railways with illustrations by Terence Cuneo no less! The most difficult to acquire was the first one I heard about in 'A Railway Holiday in Spain' was 'Who Wrecked the Mail'. If you can find this or any of his other fiction titles:

The Grey Men (Scottish in WWII)
The Engineer-Corporal (American Civil War)
Rails Across the Ranges (Australian North East)

they are all recommended.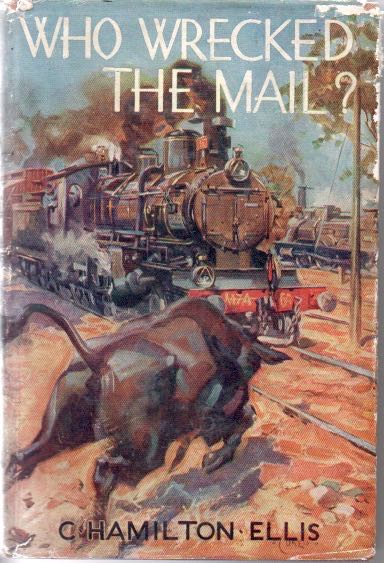 Did you know that the C in C Hamilton Ellis stands for Cuthbert?
Railway Detectives


This seems to be the modern approach to the railway novel. The best writers use their extensive historical railway knowledge and research to create a realistic railway crime story. The lesser ones skimp on the historical accuracy and tell a crime story in a vaguely plausible railway setting.



Andrew Martin


I consider Martin to be the best of the authors in this genre. The specific historical locations are well researched and described and his detective is a former loco driver so he tends to get hands on on the footplate at times as well. The topics include the London Necropolis Railway, WWI in France, WWI in Iraq, Colonial India, etc. All of the railway detective novels by Martin are worth a read.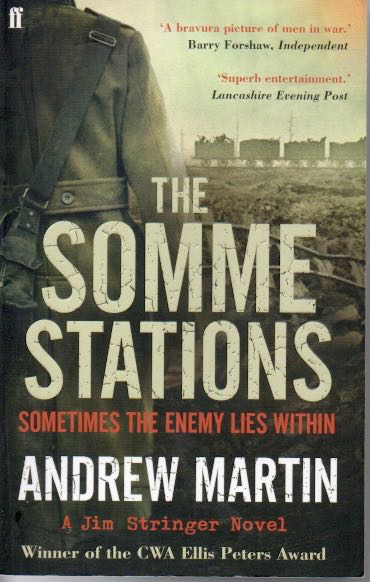 This one is topical with the WWI 100 year commemorations taking place 2014-2018

Can anyone recommend other railway fiction that I (or other readers of this mailing list) might enjoy?
This month's videos
- August
I have a large number of videos on YouTube but I now use this site primarily to make my videos available to a selected audience (those who read this update or who look at my website). You can see all of my videos here: https://www.youtube.com/user/trundlebahn/videos?disable_polymer=1
I try to add new videos each month and this month I am uploading my video from Saturday at the recent Apedale 'Tracks to the Trenches 3' event. Volunteers from the Lincolnshire Coast Light Railway were invited to attend, man a stand and enjoy the event as 3 of our stock items were in use - bow-framed Simplex 'Nocton', our unique WWI Ambulance van and a WWI 4-wheel rations wagon.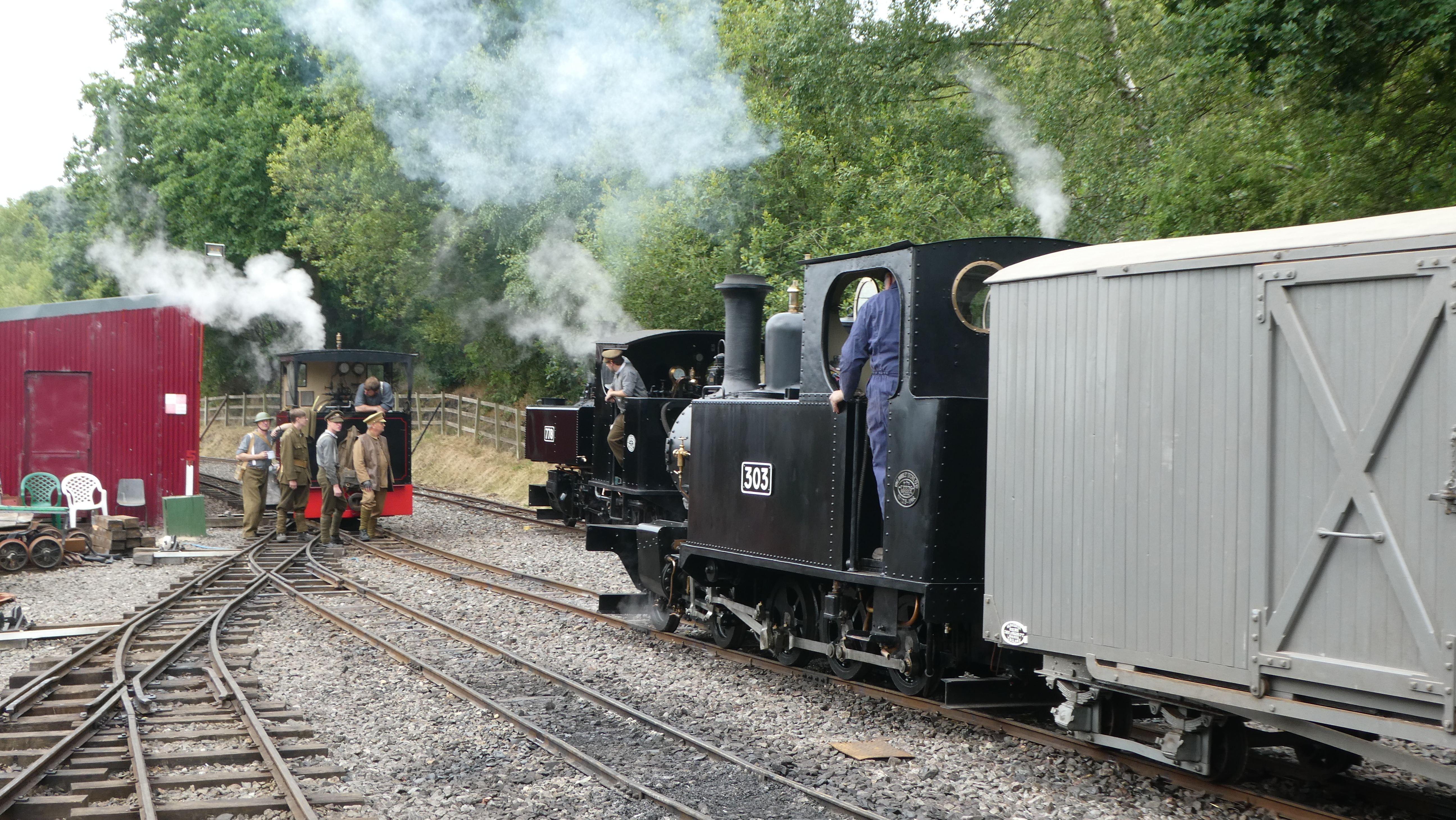 Tracks to the Trenches 3, Saturday 14 July
https://youtu.be/0b1Fdb_xYSU
Just for fun
2
Sometimes, the only way to begin to appreciate something is to model it. The Alford & Sutton Tramway (1884 - 1889) lasted such a short time and disappeared so long ago that it's hard to image its slow roadside progress along the A1111 from Alford to Sutton on the 7 mile run, climbing up the 'hill' at Hannah and the steam trams running round their trains outside the Bacchus Hotel on Sutton High Street.
There are a few photos (see
https://en.wikipedia.org/wiki/Alford_and_Sutton_Tramway
)
and a book by George Dow on the subject but I made a 7 mm ng* model from Smallbrook Studio to try to replicate this photo.
* O scale running on OO track
http://www.smallbrookstudio.co.uk/kits-parts/4569521214/'zeus'-model-of-alford-sutton-tramway-no.-1/3771775
along with a suitable carriage and a couple of trucks. I also needed to replicate the A&ST logo for the sides of the tram and vehicles. I just need a Lincolnshire roadside tramway for it to run on. The loco is vertical boilered No. 1 which was joined by No. 2 and No. 3 both horizontal boilered
No. 1 of 1883 Black, Hawthorn & Company
No. 2 of 1884 Merryweather & Sons
No. 3 of 1885 Dick, Kerr & Company
I wonder if No. 1 was up to the job. I suspect Nos. 2 & 3 ended up doing most of the day-to-day work.
My model with the photo of the original on the left and the Bacchus Hotel, Sutton-on-Sea where the tram terminated and ran round on the right.
When the line closed, all 3 locos seem to have disappeared without trace but surely all or most would have found new use elsewhere around 1890.

My best attempt at the A&ST logo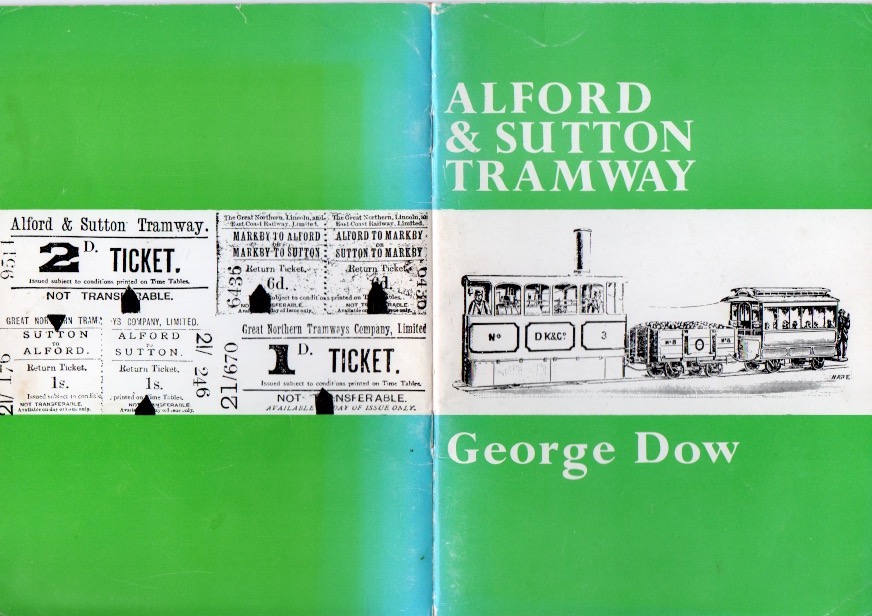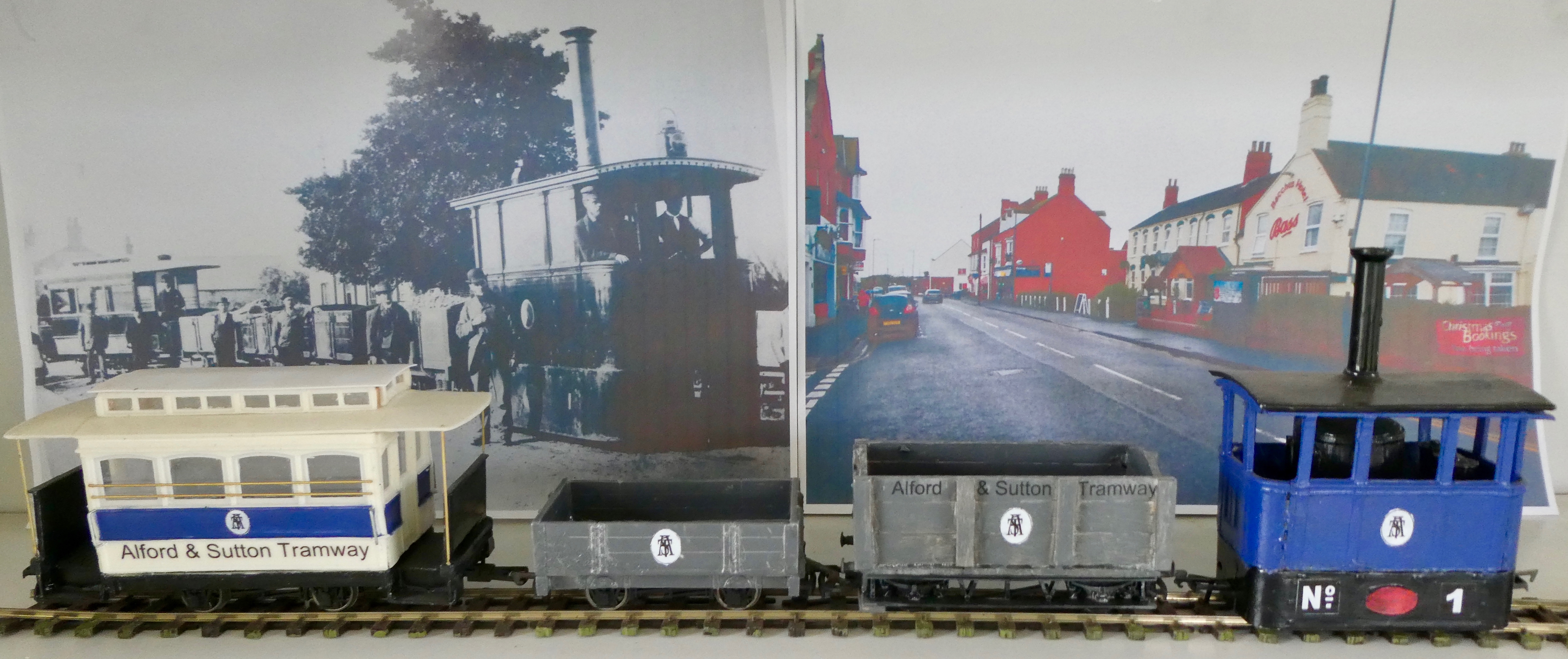 Have you created models of long lost railways or locos?
This month's videos
-
July
I have a large number of videos on YouTube but I now use this site primarily to make my videos available to a selected audience (those who read this update or who look at my website). You can see all of my videos here:
https://www.youtube.com/user/trundlebahn/videos?disable_polymer=1
I try to add new videos each month and this month they are of Statfold Barn on the occasion of its June 2018 Open Day. If you've been to Statfold Barn, you'll know what to expect. If you haven't be prepared to be amazed by the quantity and variety of narrow gauge steam in use at this private location. If you only have time to look at one, I can especially recommend the views from the front balcony of the parallel running!
Statfold Barn June 2018 Event
1. Linesiding
https://youtu.be/2mak3CmeE-0
2. Train & Tram Ride
https://youtu.be/t20ZnW38x0U
3. From the Front Balcony
https://youtu.be/zl3waJvJ9uc
These 3 videos are also embedded below this update for you to watch on this page.
Just for fun
1 (from July)
If you are one of the many who visited China and didn't come away with a souvenir more interesting than a railway spike, how about making your own Chinese railway souvenirs? All of us will have noted and probably photographed the rustic railway crossing signs on industrial and narrow gauge lines. Those photos can easily be the basis for your own Chinese crossing signs. Here are my attempts at copies. The originals appear below my versions.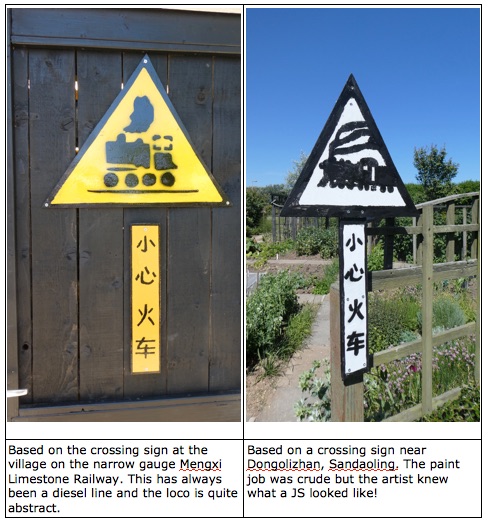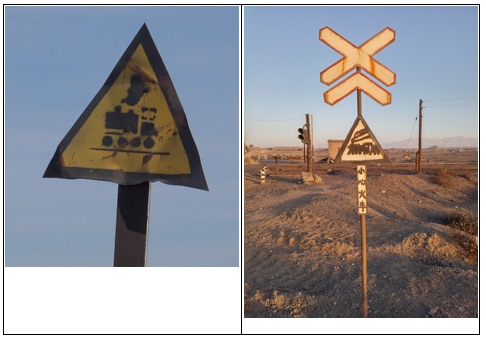 That's all for this month.
John Raby
29 June 2018